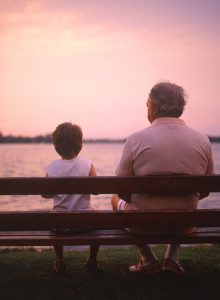 At Evalogue.Life, we love to tell family and personal stories. We offer a wide range of services to meet your needs. Let us tell your story in the best format for you. We offer basic interviewing services in your home, in our offices, or by phone. We can write these interviews into an engaging story format, obituary, life sketch, or even full memoirs. We also offer coaching services if you'd like a little help writing on your own.
Services for Individuals and Families
Obituaries and Other Memorials
Life Sketches
Recognitions and Write-ups
Full Book Memoirs
Stand-Alone Interviews
Writing Interviews Into an Engaging History
Writing Coaching
Obituaries and Other Memorials

Our storytelling team knows that the death of a loved one is a tender and stressful time for the family left behind. Writing an obituary can be daunting and place added stress when there are so many other pressing matters. We can take some of the burden and stress from you by writing an elegant obituary to honor your loved one. A short interview, personal information form, and a photograph will be provided by the family and we will work with the newspaper to make sure everything is where it needs to be in a timely manner.
Cost: .15 cents per word, or approximately $75. Ready to schedule or inquire? 
Life Sketches
Life sketches are a classic form of storytelling for those being honored at a special occasion, a special birthday, or tribute. They also can be for those who have passed on and are being honored in some way or may also be included with funeral services. While many use photos and video materials at a funeral service, a life sketch is a memento that can be taken with those paying tribute at the service and become a treasured keepsake. The life sketch is a bit more of a story and will include more memories than an obituary and can even include a vignette or two, delving more deeply into the individual's life.
Services for the life sketch include gathering of information, brief interviews by email, phone, or in person, and several copies of the finished sketch. A few photos may also be included if desired.
Cost: Because sketches vary in length, the price will depend on length and time to gather the needed items, plus printing costs if a large volume of copies are needed. The traditional charge is .15 cents per word, for the actual sketch plus copy fees and some possible interview/research fees.  Ready to schedule or inquire? 
Recognitions and Write-ups
We would love to help you in the writing and storytelling process for any other memorial. Memorials for groups of people, businesses, non-profit groups, the sky is the limit. Sometimes a memorial is a bit different than a life sketch – it is a specific description of one act or a series of acts that make a business, a group, a school, or even a family tick. Let us help you define the category where your personal memory belongs and conduct interviews, research, etc. to create a classic memorial. These services may be for a memorial wall, an event, a ceremony, or another permanent setting to honor those who have done something great. Pricing will depend on size and research involved. Writing itself will be approximately .15 cents per word with interviews and research set at $75 per hour. We can also bundle any of the above services together for a complete "honor package." Please contact us for more information and discuss options for the best story that will create amazing memories. Ready to schedule or inquire? 
*A travel surcharge may apply for in-person interviews depending on mileage and time involved. Services may also include rush fees depending upon the turnaround time. If a rush is in order, there will only be one round of edits.
Full Book Memoirs
There is no better way to capture a family history or tell a person's whole life story or exceptional life experience than through a full book memoir. This type of storytelling is a specialty at Evalogue.Life. So many people say they want to write a book, but it gets put off for all the other things in life, which is understandable. We can make this dream become a reality. A full book memoir can make your story come to life better than any other form of storytelling, because it can be your full story from beginning to end and everything in between. These stories evoke emotion and bring together sweet vignettes that help us define what life is all about.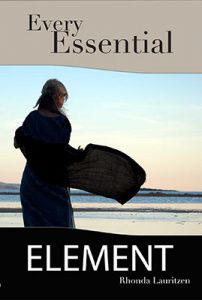 Our experienced team will create a manageable timeline to get the ball rolling for your memoir. We will conduct a series of interviews, which will be recorded and then transcribed for one of our experienced writers to put into a beautiful story. We can interview as many people for the memoir as you see fit and can go as in-depth as you would like. We know this is your story above all else and you will have creative license throughout the process. In the end, you will have a published book in hand and we can also help market the book and publicize on social networks, Amazon, and any other publishing forum you would like.
Our writing team goes through a rigorous process with monthly "book club" meetings and several edits to make sure things are on track with your precious information. We follow a tough editing process to make sure we get everything right, not only with grammar, but with facts and story flow. We also set hard, yet workable deadlines so the project will be complete in a timely manner and you can see your project through to the end.
Price for a memoir varies depending on your personal deadlines, length of story, number of interviews, and transcription time. You will receive a full bid with each element of the process spelled out including interview fees, transcription fees, author fees, editing fees, artwork, and publishing fees so you know exactly what is happening with your book every step of the way. If the bid is approved, there will be a signed contract with all parties involved. Start-up costs range from $500 to $1,000, which would be due at the time the contract is signed with payment dates interspersed throughout the writing and editing process.
Please click here to contact us and set an appointment so we can talk more about your full book memoir idea. We can't wait! Ready to schedule or inquire? 
Stand-alone Interviews
Want to write your own story, but just don't know where to start or what questions to ask? We can get the ball rolling for you. This can be as simple as us coming to your home or talking by phone, then in turn giving you a digital copy of the audio. We might ask some preview questions, or a series of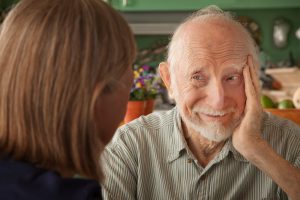 interviews, based on how in-depth you want to go and how much fun you're having. (Trust us, people often start out nervous, but it really is enjoyable.)
The recorded voice is an important piece of the interview process and can often usher in a wave of memories. Our professionals have decades of interviewing experience and know how to ask the right questions as well as find the best angle to your story. The interviews are recorded and may be edited, transcribed, shared, or used as the material for your writing resources.
For the interview itself, a typical 90-minute session with digital recording costs $100. We also rent audio equipment for high-quality interviews for $35 for 24 hours. Interviews can take place in your home, by phone, or in our historic home studio in Ogden. You will receive a copy of the interview audio.
Interviews and/or Writing Into an Engaging History
We conduct interviews in the place of your choosing, digitally record short interviews, and then write those interviews into engaging stories.
Interviews can be as short or as long as you choose. It really depends on how long you would like your story to be. We can do a series of interviews or get everything in one sitting. We can include photos in the story packages if you choose, as well. Providing the photos at the time of the interview would be helpful. Photos can make your short stories come alive for readers and even for yourself personally. As you prepare for the interview, gathering some old photos can trigger great memories you would like to record for your story.
Prior to the interview, we will email you a few questions to get you thinking about what we will talk about during the interview – to get your memory and storytelling juices flowing.
We will discuss with you specifically what you are looking for in your story. If you would like a series of vignettes on the subject/person, a short life sketch, or even a specific telling of one experience in great detail, we will format to your liking. We are willing to work with your needs in this capacity. Part of the interview and writing process will be to identify precisely what you want or how you want to get started and what you want the finished product to look like.
For the interview itself, a typical 90-minute session with digital recording costs $100. We also rent audio equipment for high-quality interviews for $35 for 24 hours. Interviews can take place as in your home, by phone or in our historic home studio in Ogden. You will receive a copy of the interview audio.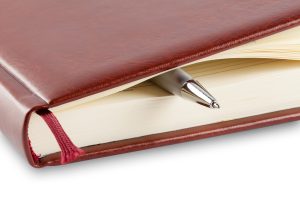 For story writing, prices vary depending on the length of story you want. Prices range from a smaller vignette at approximately $75 up to $150 to $200 depending on length. You may decide you want stories in parts. In that case, we will decide pricing at that time and give a bid before the work is completed so there are no surprises! Ready to schedule or inquire? 
Writing Coaching sessions
Writing can seem like a daunting task. We can give you some one-on-one coaching and inspiration to get things started, or to help shape a narrative that you've already begun. We have several self-teaching methods here on our website, but if you feel you need something more, we can come to you (or you to us) to give you a finished product you'll be proud of. This can be packaged with an interview for a nominal fee, depending on what services you would like. We will go over pricing options for you or help you navigate our site to find the best D.I.Y. tips.