Sharing is caring, right? This week we were loved the quantity and quality of articles we came across to help write your story, or share it in other formats (video, audio, whatever).  So here is a rundown of some research, tips and story prompts that motivate us in this work.
Inspiration from the week of August 13, 2017
From CNN: What children learn when they hear about their past — both the good and the bad — Jacobs said, is primarily that they can chart their own course and don't have to follow the path of what their less-than-stellar ancestors did. They also learn that they are part of something bigger than themselves.
Inspiration from the week of August 9, 2017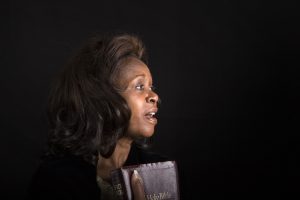 Check out Our Sunday Edition article for this week:
This is our original Sunday Edition article that explores connections between music and memory, Alzheimers, mental health treatments, cancer, spirituality, and telling your story. Wowza. Music is more than a little bit magic. Click here.
Related to our Sunday Edition article, read this wonderful piece by Pam Auchmutey, from the Woodruff Health Sciences Center at Emory University. Click here.
When you write your story, tell the truth, sure. But whose version of the truth? We discuss this topic a lot in our classes! So we loved this great article in Psychology Today that offers insights because we've been there. It was written by Dr. Robyn Fivush, Ph.D. of Emory University.  Click here.
4. FamilySearch posted a simple but great story prompt: "What did you love about your neighborhood growing up?"
Rhonda's answer was easy: "Growing up free-range in a small town!" What was your favorite part about the neighborhood of your youth? We hope this prompt triggers rich memories as you write your story or tell it.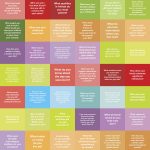 52 Stories poster download to download a poster of some great question prompts by FamilySearch.
6. Are you an Explorer or a Planter?
The lovely Valerie Brown Elkins (who happens to be a rockstar genealogist) posed this thought-provoking question: "One thing I have noticed about ancestors is that there tends to be planters/builders (those who stay for generations) and adventurers/explorers (those who take risks and embrace change). In your family are there more planters or explorers or both? Is it just one family line or multiple lines? I'm definitely an explorer, what are you?"
Rhonda's answer:  I love this question! My line seems like a mix of planters vs. explorers. As I mulled over the question for a couple days, I think I'm a mix of both tendencies. Is quitting a day job with health insurance more of a planter or explorer move? It takes a certain sense of adventure and risk tolerance. But I also feel like I'm planting…an orchard (not annuals) that I hope will result in both deep roots –while still affording plenty of excitement.
Anybody out there writing someone else's story? Ooh, we are, we are! (Every day). This article is for you…and us.  by Denis Ledoux, published by the National Association of Memoir Writers. Click here.
What is your most surprising family discovery? Read some wonderful little stories about what people have uncovered, published by FamilySearch. Click here.
Subscribe!
Get our weekly email with tips to tell your story and the Sunday Edition. (Free, of course)