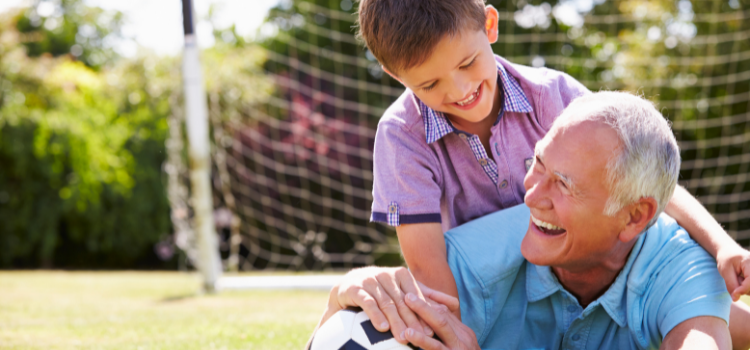 Father's Day is around the corner, so our specials are here now! We're excited to offer significant discounts to help honor the men in our lives. This year give them a gift they'll remember as you help them be remembered.
Life Interviews for 15% off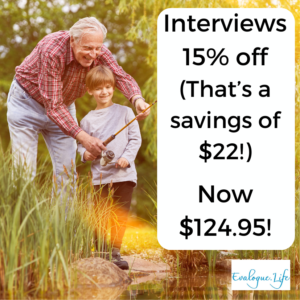 ​Interviews: 15% off! (That's a savings of $22). What's usually $147 is now only $124.95.
You may purchase more than one gift certificate at this price, we simply require that only one gift certificate be given per person.
How life story interviews work:
Ideally, life story interviews are conducted via Zoom (or other videoconference software) or by phone. We collaborate with you in advance to understand your goals for the interview, then send food-for-thought questions. Interviews are recorded and we handle all the technology and saving of audio files. Single interviews provide approximately 50 minutes of audio and a machine transcription.
Click here to read what our happy clients have to say
Interviews include:
Initial consultation
Printed booklet of life story questions
Approximately 50 minutes of audio recording
Audio files on a flash drive
Interviewer notes
Travel within 5 miles of the home base of our interviewers. We do charge the business mileage rate for in-person interviews outside the five-mile range.
Note that each interview takes us several hours of time.
To read more, get the info here – https://evalogue.life/services-2/life-story-services/ or click here to purchase!
Photo Restoration $5 off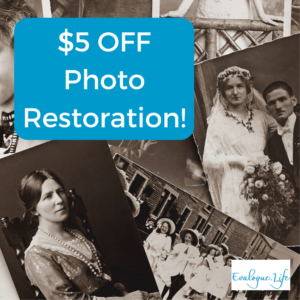 ​Photo Restoration: $5 off! Make the most of your precious pictures by helping them look their best. Our restoration services are secure and high quality. For details, click here or go to: https://evalogue.life/photo-restoration/.
​Flex Learning Library bundle 33% off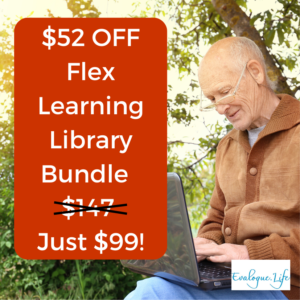 We are thrilled to be part of your Father's Day and hope you'll enjoy these valuable gifts and savings! All specials will end at midnight, Friday, June 23rd Pacific time.
Questions Everyone Should Ask
Don't have regrets. Preserve a life story now with our all-time best questions. Interview a loved one or prompt your own personal history. Do it now, and it will be enough.