This is a landing page for summaries about our guest bloggers and the spotlights we do about projects our readers are doing. It is also gives a special shout-out to their websites.
I have been a fan of Jeffrey Probst's backcountry guides for years, with several on my shelf. So, when we met last fall it was an honor that he then became a reader of this weekly email. He is an inspiration to me as a successful self-published author. He started out writing nonfiction and has transitioned to novels. In this guest article, he shares some of his best publishing and writing tips. Also, he is generously offering our readers a free advance copy of his newest novel, Colors of Truth. He shares more about it in the article, so be sure to read it. After you have read it, would you take a moment to give him feedback and/or a review? Click here to read the full article.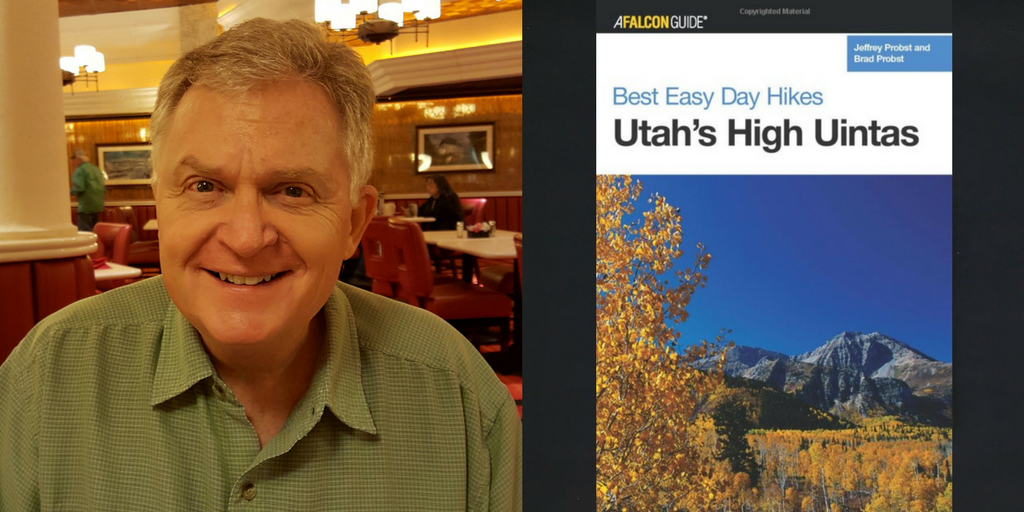 Reader Spotlight – Nancy Fuller Braegger – The keeper for her generation
Last week we shared news about a big-name reader on our list (NBA All-Star Mark Eaton), and this week we spotlight a family history writer and quiet keeper of photos and stories for her extended family. It seems there is one in every generation. You, perhaps? Nancy Braegger-Fuller has compiled many stories since photos and heirlooms have a way of ending up with her. She wrote a book of love stories about her ancestors and she told me last Sunday, "Every time I thought I had reached a dead end, I would find some unexpected information. It felt as if those ancestors were saying, 'Don't leave me out!'" Nancy has also written ancestor stories for her grandchildren with illustrations that bring their experiences to life. In our conversation she delighted me with her wit and wisdom. Here is a sample, "Now that I have grown sons, I am more sympathetic about the mother-in-law dynamics I read in these histories. There is natural tension because both the spouse and the mother-in-law are in love with the same man." Her statement got me thinking about my own relationships and how to best write about these nuances in a way that is both sensitive and honest.
Mark and Teri Eaton – An example of teamwork
We kick off this new segment with a big (7-foot-four, to be precise) spotlight. Last fall I met former NBA All-Star Mark Eaton and his lovely wife Teri when they attended the same writer's workshop I did. The Eatons are warm, gracious people, and Teri subscribes to our weekly email. Mark's book just came out and I LOVED it! Truly. Mark is a world-class expert on teamwork and his personal story is compelling. Just watching Mark and Teri is a great example of the book's message with the two of them working together on the book's launch. Oh, and that's Richard Paul Evans with us too, another dear man. Click here to get Mark Eaton's new book onAmazon.