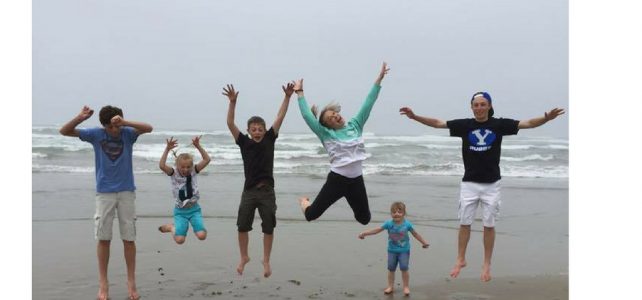 Sharing is caring, right? This week we were loved the quantity and quality of articles we came across to help write your story, or share it in other formats (video, audio, whatever).  So here is a rundown of some research, tips and story prompts that motivate us in this work.
Daily writing is important to sharpen your skills but using great writing resources also helps. Things like a dictionary and thesaurus help you to think outside the box. This article will walk you through some of those resources and when to use them.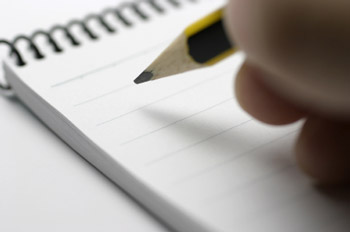 Practice makes perfect, right? This is true with most things and writing is one of them. If you feel like you are weak writer, article will provide some inspiration to help you push through and give you some practice writing tips.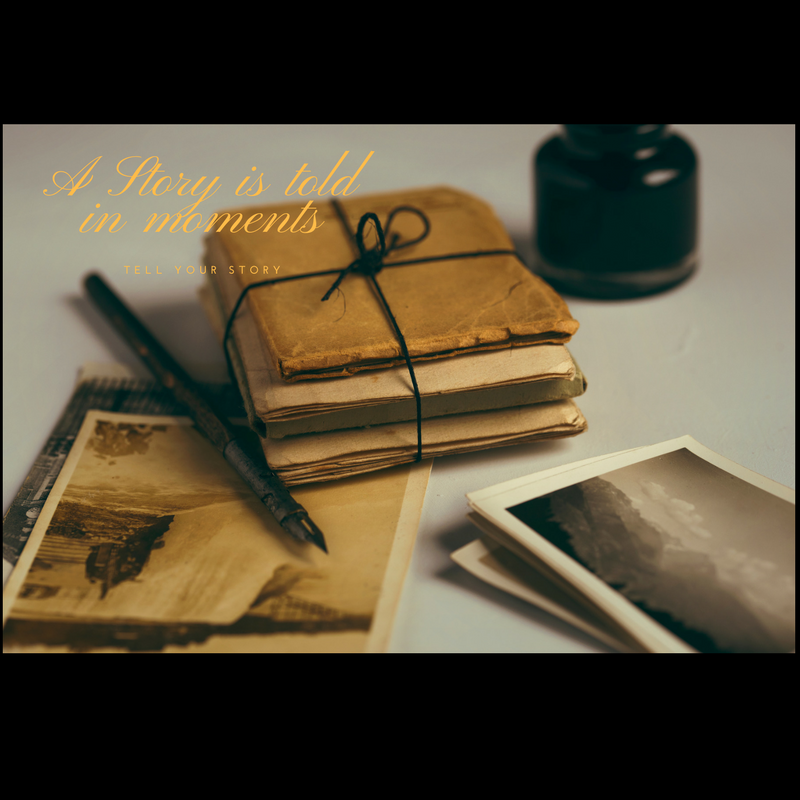 This article is simply put: Fabulous. Each of these tips are what we use when writing stories for clients or for ourselves. Following these suggestions will help you find storytelling success and don't seem like big obstacles to overcome. We really love number one: "Own Your Story." If you do that, you are well on your way to a great storytelling experience!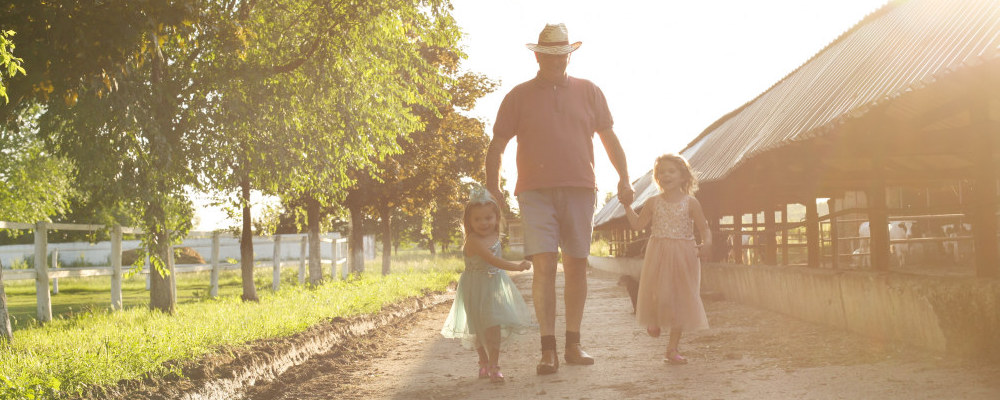 Paula Jean Ferri writes in her article: "As a bookworm and a writer, I am obsessed with stories. I'm not alone in this. Human beings in general are obsessed with stories. They are how we make meaning and learn lessons. There were stories that happened on that path to elementary school that still influence decisions I make today." We couldn't agree more! Going home can illicit all sorts of stories. Ferri's article is well worth the read!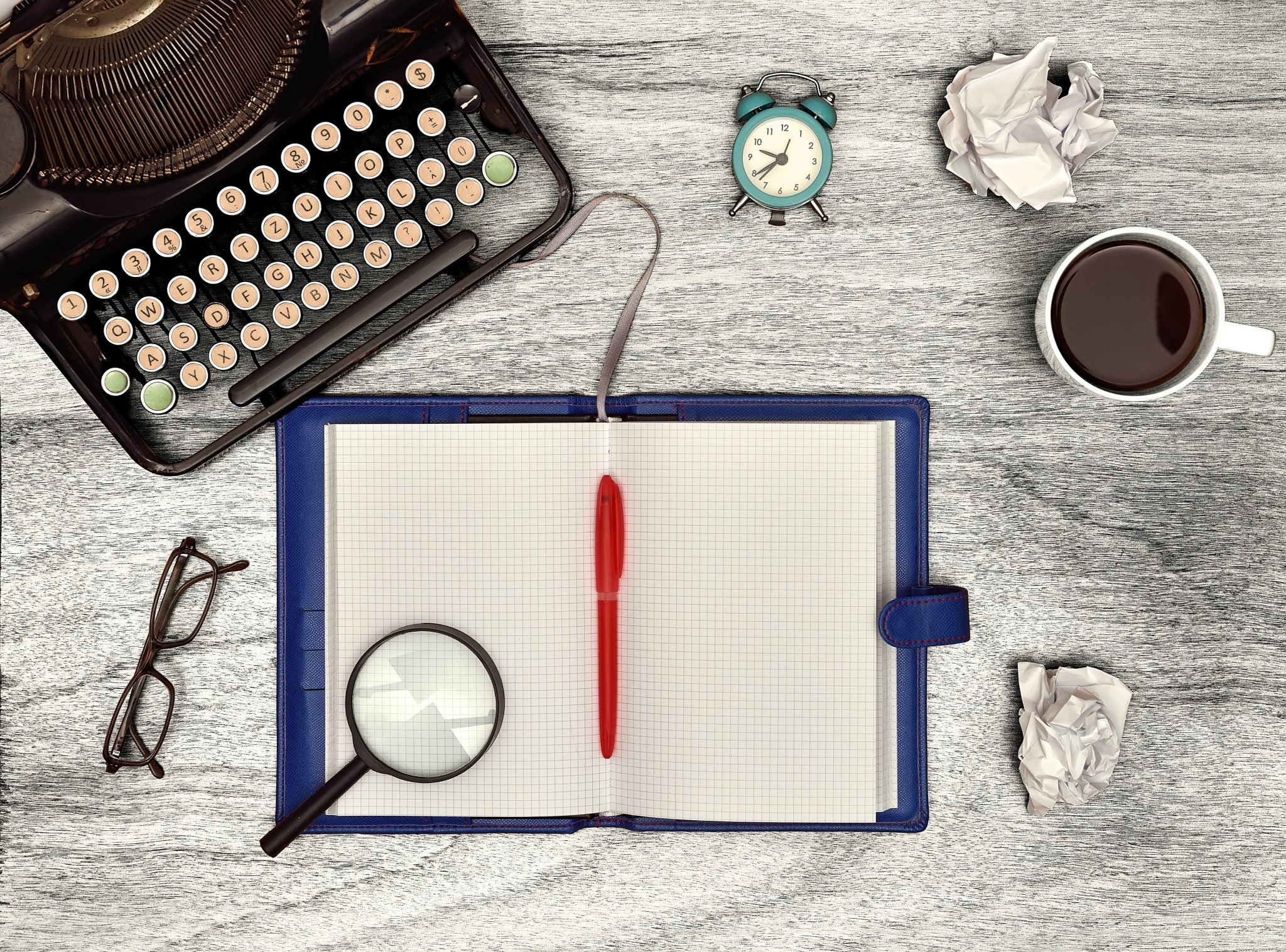 The tips on starting your own memoir (and why you should do it.) It also talks about how a ghost rider can help with the process. It offers an encouraging nudge you made need to get started!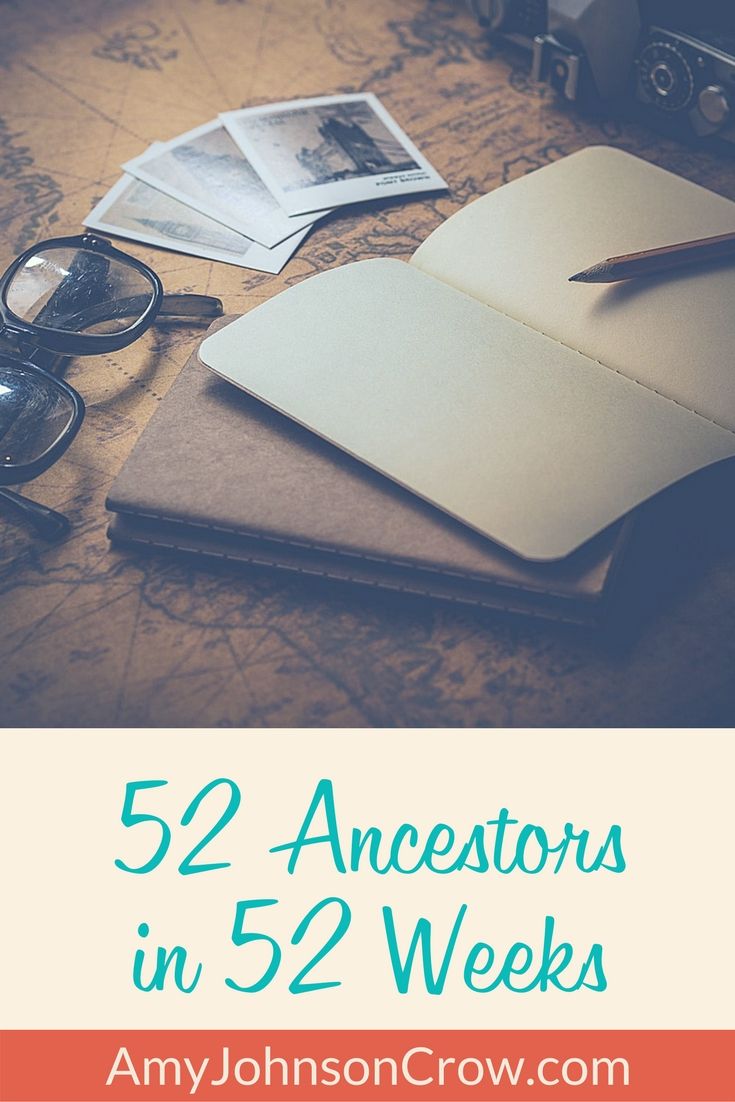 We were inspired by Amy Johnson Crow's ideas on how to start telling the stories of their ancestors. Those stories are begging to be told and doing one per week makes it manageable and not quite so overwhelming. Click the link to get some tips on how to make it happen.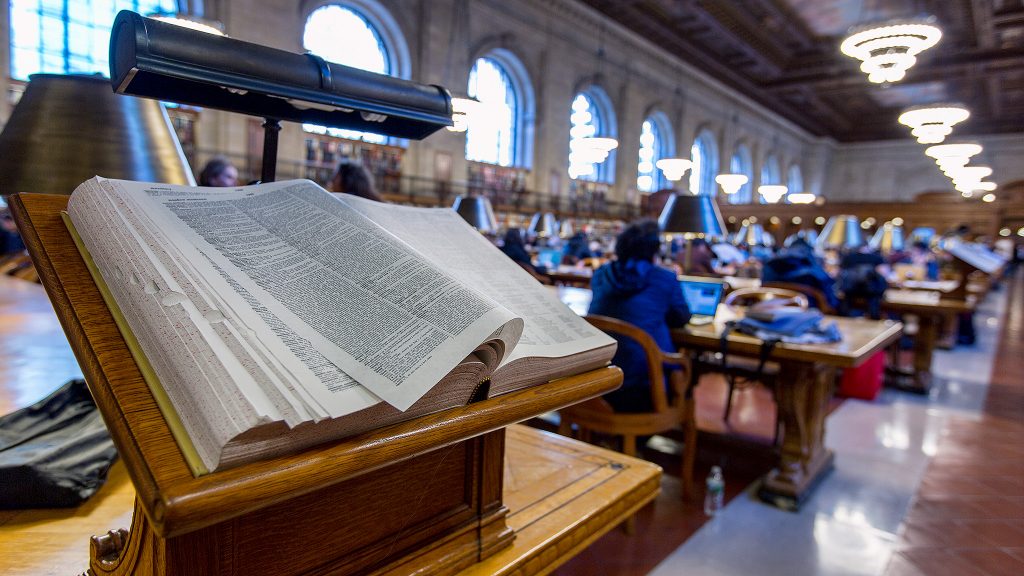 We loved this article because the author makes some great points about the myths of family history and how they are dispelled at RootsTech. We learned this firsthand after attending the past few years. The author's takeaways are spot on.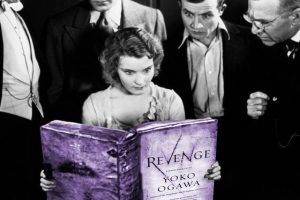 Scary stories are some of the best stories. Read (and listen) as Neil Gaiman tells us why we like to be scared from stories. We love ourselves a fright when we read!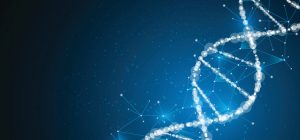 DNA is fascinating. This woman's story and her journey after a simple DNA test is really something. We love all the details this story has to share and the way this woman didn't stop until she had all the answers. Click here to read our article on this subject.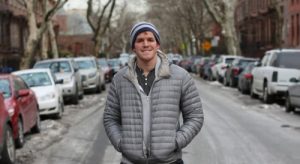 We couldn't be more thrilled to hear that Humans of New York Founder, Brandon Stanton, will be the keynote speaker at RootsTech 2018 on March 1. We love the thousands of stories that have come from his work on this huge project. His storytelling inspires all storytellers to ask the tough questions and more importantly, tell the tough stories that help us grow in life.
Simon Sinek's TEd Talk about the whys of life got us thinking!
What's better than getting your kids involved with family history? This new PBS show does just that!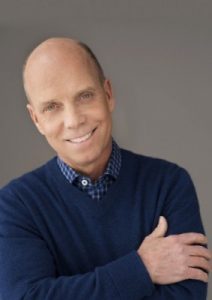 "We all have a story to tell…All of us have a legacy to leave for future generations."
We are thrilled that Olympic Gold Medalist Scott Hamilton will be at RootsTech this year! Click here to read more about it!

October is Family History Month
Please enjoy this article about just that.

"You can't re-read a phone call."
We loved what one of our new blogger friends shared about the importance of the written and recorded word. Click here to read all about it.
 
What family traditions are you passing down from your family stories? We loved this one about a girl and her family's farm.
"A people without the knowledge of their past history, origin and culture is like a tree without roots." —Marcus Garvey
We loved this article about the positive effects of knowing family history.

We all take pictures of our favorite events – do you take time to preserve them with your family too?
We loved this ingenious way to think about storytelling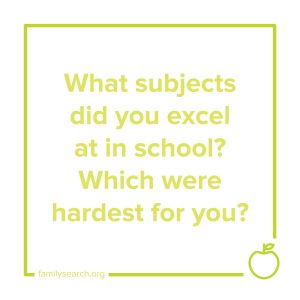 What subjects did you excel at in school? Which were hardest for you? Use #52Stories to help record your personal history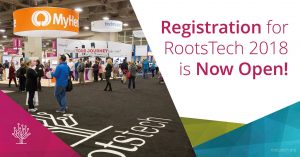 We are delighted to be ambassadors and presenters for RootsTech 2018! Registration opened this week and you can save $100 by registering now!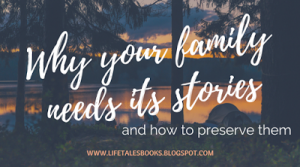 Our article on family vacations was featured in this fabulous article. We loved everything they had to say about family stories.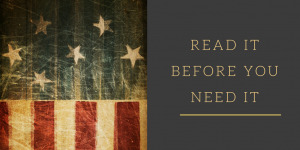 We really loved celebrating Constitution Week with several articles. Please enjoy one of our YouTube videos about how one family found the power in the Constitution.
This week we focused on making easy slideshow videos using Animoto, like an animated scrapbook. I'm not naturally good at this stuff, so for me it rocks. Check out the happy birthday video for my BFF as an example by clicking here. Get a free trial with this code:
http://animoto.com/ref/Rhonda-3922ed602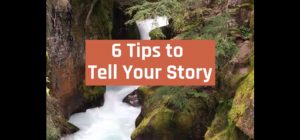 In less than 30 seconds this video reminds you of simple yet essential storytelling principles. Click here to give your story depth and direction.
We all have excuses for not writing our personal histories.  Maybe we don't know where to start, we aren't confident in our writing abilities, or we just can't find the time.  Family Search shared a great article with ways to overcome these common writer's blocks.  Click here to read this article from FamilySearch.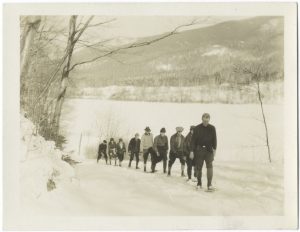 Test your historic knowledge with this fun quiz of old and odd occupations.
Click here to see the captivating photo and read the memory it invoked.  Maybe it will ignite a spark in your own
Steve Petersen on Excellence: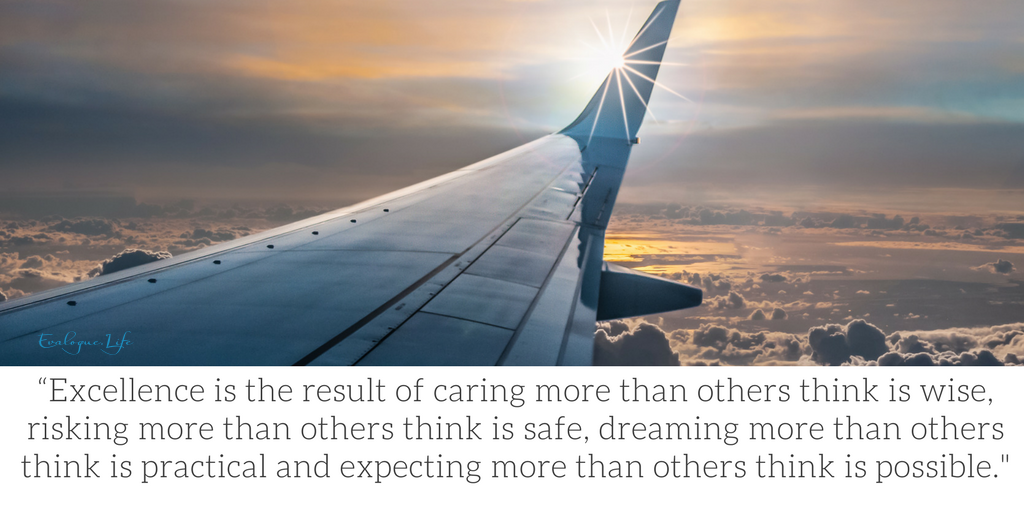 A romantic two-hole outhouse?
Oral history transcripts we read this week revealed the reasons for a 2-holer or even a 3-seater. First, in very cold weather (or perhaps hot & stinky) weather everybody wants to get out on the double. Siblings might venture in pairs, or parents could take multiple youngins. Another reason? Individual bum sizes. Ah, the height of 19th Century luxury! Also, methinks less likelihood of a hole swallowing up a child. Here's Abraham Lincoln's posh 3-hole privy. See, different sizes! http://www.waymarking.com/waymarks/WM3AVA
So, I am totally an offender of filler words in conversation. It's just like, a bit habitual (although lazy), ya know? But the word "literally" drives me nuts, and I try to be disciplined in writing. Stephen King says, "The road to hell is paved with adverbs." What are your verbal tics? Read article by Dictionary.com
Telling family stories often starts with tracking down the Genealogy. Our in-house designer, photographer (and Rhonda's husband) has been updating his Danish lines and he posted these tips today. We thought we would share.For you Danish Ancestor seekers, the wealth of information online has grown considerably since I last researched my great grandfathers name in the late 1990's. As you may know tracing a patronymic naming system can be hard if not near impossible. You will find a wealth of information on where they were living and with whom to help confirm the name. Plus it has an English option. You can also view the original document (unlike other sites) to confirm and see for yourself if that is the person you are chasing. Church records, military and a lot of Census records.
https://www.danishfamilysearch.com/

Here are a few of the most useful online databases: 
Most of it is in Danish so it helps to know the parish name and region before you go looking in here. What you will find though is birth, christening, marriage and death records. https://www.sa.dk . This will be helpful in looking at the old danish records so you kind of know what you are reading.
https://www.familysearch.org/…/Denmark_Parish_Register_Head…
Genealogy, Church books, Census data and Searches for Denmark
Danish Family Search is a FREE web site where you can find your Danish Ancestors. Search in Danish Churchbooks and Census data.
DANISHFAMILYSEARCH.COM
If you've started doing family history interviews or writing stories using audio files, you need a reliable speech-to-text tool to digitize those stories for sharing.  oTranscribe may be the program to help you get it done because it mimics the benefits of old foot-pedal dictation machines using your browser and keystrokes.  Here at Evalogue.Life, we have done hundreds of hours of transcription work for clients and our own families, experimenting with a variety of transcription and voice recognition tools.  We've also been happily surprised with the free or low-cost programs that are available for the DIY storyteller.  Here's a quick review of the features and functionality of oTranscribe. Click here to read the full article.
 Who is your best friend?
Who was there at your darkest hour? Who do you call when you're in trouble, I mean really in trouble? Who makes you laugh? Who is the person who makes you like yourself? In short, who is your best friend? Stephen King said, "I never had any friends later on like the ones I had when I was 12." This article is about the role of friendship in your life, and in your story. Read the full article.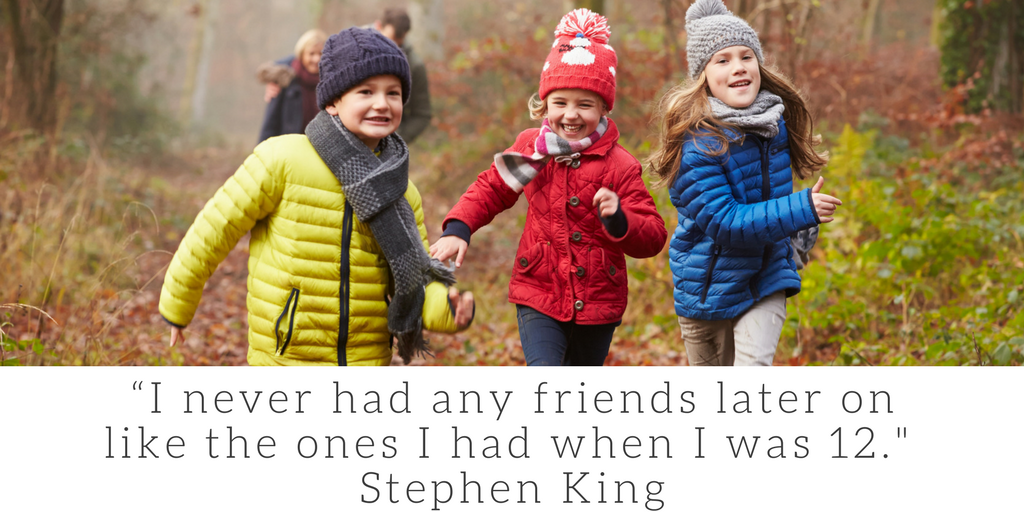 From CNN: What children learn when they hear about their past — both the good and the bad — Jacobs said, is primarily that they can chart their own course and don't have to follow the path of what their less-than-stellar ancestors did. They also learn that they are part of something bigger than themselves.
For Bil Lepp a "Liar's Club" champ, the truth is bit fluid. Yet he discusses the power of family stories, and a story game his kids play at supper.
 I read this quote from an oral history interview this week:
"A doctor friend I know tells me the one thing dying people fear most is not to be remembered.

Do you dream of writing a memoir?
There's an association and we often get tips from their articles. Check out the National Association of Memoir Writers (NAMW): Click here: http://namw.org/about/
 How do you turn family vacations into prime family stories? We have a few ideas. Click here.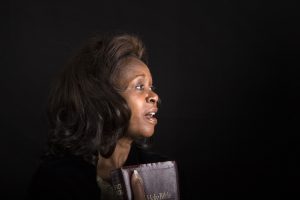 Check out Our Sunday Edition article for this week:
This is our original Sunday Edition article that explores connections between music and memory, Alzheimers, mental health treatments, cancer, spirituality, and telling your story. Wowza. Music is more than a little bit magic. Click here.
Related to our Sunday Edition article, read this wonderful piece by Pam Auchmutey, from the Woodruff Health Sciences Center at Emory University. Click here.
When you write your story, tell the truth, sure. But whose version of the truth? We discuss this topic a lot in our classes! So we loved this great article in Psychology Today that offers insights because we've been there. It was written by Dr. Robyn Fivush, Ph.D. of Emory University.  Click here.
 FamilySearch posted a simple but great story prompt: "What did you love about your neighborhood growing up?"
Rhonda's answer was easy: "Growing up free-range in a small town!" What was your favorite part about the neighborhood of your youth? We hope this prompt triggers rich memories as you write your story or tell it.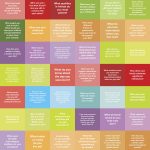 52 Stories poster download to download a poster of some great question prompts by FamilySearch.
 Are you an Explorer or a Planter?
The lovely Valerie Brown Elkins (who happens to be a rockstar genealogist) posed this thought-provoking question: "One thing I have noticed about ancestors is that there tends to be planters/builders (those who stay for generations) and adventurers/explorers (those who take risks and embrace change). In your family are there more planters or explorers or both? Is it just one family line or multiple lines? I'm definitely an explorer, what are you?"
Rhonda's answer:  I love this question! My line seems like a mix of planters vs. explorers. As I mulled over the question for a couple days, I think I'm a mix of both tendencies. Is quitting a day job with health insurance more of a planter or explorer move? It takes a certain sense of adventure and risk tolerance. But I also feel like I'm planting…an orchard (not annuals) that I hope will result in both deep roots –while still affording plenty of excitement.
Anybody out there writing someone else's story? Ooh, we are, we are! (Every day). This article is for you…and us.  by Denis Ledoux, published by the National Association of Memoir Writers. Click here.
What is your most surprising family discovery? Read some wonderful little stories about what people have uncovered, published by FamilySearch. Click here.
Subscribe!
Get our weekly email with tips to tell your story and the Sunday Edition. (Free, of course)