By Rachel J. Trotter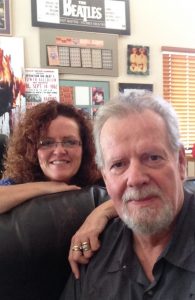 OGDEN – When Bill Parker and Heidi Harwood decided to open a private club on Historic 25th Street 25 years ago there were more skeptics than supporters. They were almost the only dog in the fight, besides some old bars that were pretty "scary" according to the couple. Now, 25 years later, The City Club, 264 25th Street,  has become a beacon for good times, celebration and a true pioneer of a very successful, happening place to be —Ogden's Historic 25th Street.
"We couldn't even get Coke to call us back when we first opened," Bill said with a laugh remembering the experience. "There were a bunch of run down bars and no one believed we could make it work," he said. But the two had a vision. "We had seen places like Trolley Square and areas of Denver that turned themselves around and we knew it could happen here," Bill said.
Former Ogden City Councilwoman Amy Wicks remembers she went to the City Club for her 21st birthday and it is still one of her favorite spots. "They are the true pioneers of the renaissance on 25th Street along with Pete and Kym Buttschardt," Wicks said. "When you look at their staying power and their stick to it attitude and all they still do for downtown Ogden, it is something," Wicks added. She noted that the two still have their hand in all things Downtown Ogden. Bill agreed, giving much of the credit to Heidi.
"She we will work day and night with all the things going on down there," Bill said of Heidi, referring to her 16-hour day at the recent Harvest Moon Festival.  But the two believe that is vital – to keep the old businesses and welcome in the new. "We don't see it as competition because we do our own thing. We see it as helping each other out," Bill said.
Heidi has always been the lady in charge of the kitchen and knew she needed to create a menu that would be simple, but that people would love and the two forged ahead. "I think one thing that really helped is that we were upstairs, so a lot of the bums that would just walk in off the street couldn't really get to us," Bill said. Heidi said when they opened, the current liquor laws required people to be members of the club, which helped as well. "If we didn't want them there, we didn't have to give them a membership," Heidi said. "25th Street was a bit rough around the edges for a while there," Heidi said with a giggle.
Heidi said their biggest sellers b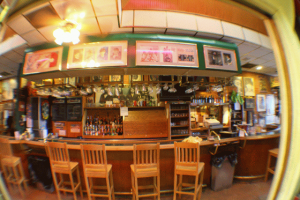 y far are the chicken wings.  Bill figures they sell about 1200 per month. "We have a tiny fryer and we probably go through about 30 gallons of sauce per week," Heidi said. The sauce has 26 ingredients and their blue cheese dressing is also something special. "I have always loved blue cheese and I consider myself to be a pretty good cook, but there is something about that blue cheese there. It is my favorite," Wicks said. Their Beatle Burger is also a big seller along with the Yoko burger, with a fried egg on it, of course. "We try to do fun stuff like that to keep with our theme," Heidi said. The salads go along with the theme as well with the names, also very popular items.
And that theme. It's also hard not to mention City Club and The Beatles in the same sentence. The memorabilia is something. "That is Bill's thing," Heidi said. "When he was 14 he started to collect Beatles stuff. His first things was set of pencils," she said. "He still collects it today, but it was his idea to brin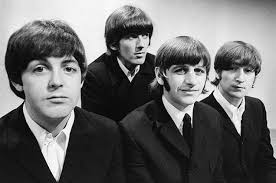 g it into the club," Heidi said. "I knew The Beatles were a great common denominator. There are so many Beatles fans from 17 to 75 years old," Bill said. He remembers he started putting pieces in on a Saturday night and by Sunday people were crowding around the things and reminiscing. "I always hear people ask each other, 'What were you doing during that Ed Sullivan show?'" Bill said. And now, with their two sons ages 32 and 23, they see their friends showing an interest in the items. He changes things around once per quarter, to keep things interesting and many of their customers look for their changes, Heidi said.
Some of Bill's favorites include the world's largest picture disc along with lots of big paintings. The memorabilia is on both floors of the club, although the downstairs is used primarily for private parties. Heidi said any of the staff will take people downstairs if they want, though. The club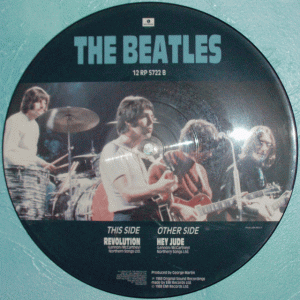 is still considered to be a bar, so patrons must be 21 to enter, but don't have to be members anymore. "It's really been something to go through all the changes with the liquor laws, but the state and the city have always been so good to us," Heidi said.
Bill and Heidi haven't stopped with the success of City Club either. Four years after it opened they bought Brewski's, a bar that has been open for 21 years now.  Soon after it opened they also took ownership of the other half of a bar that was next to Brewski's and joined the two together. At one time, the couple owned five different businesses in the area. Now they have Brewki's (their son BJ Parker is one of the managers there,) City Club and own another building on 25th Street. Wicks said that is one of the great things about the Heidi and Bill. "They aren't just there for themselves. They want 25th Street to thrive and be a great place for everyone that comes to town. And that is just what they have done. They are true pioneers," she said.
Brad Wheeler, a DJ with KRCL and former manager of the old Beatnik's on 25th Street agrees. "The friends, the birthdays, the funerals, the drinks, the games, the family gatherings, the holidays, the food…the hugs and all the things that go along with the moments of your life have happened inside those walls," Wheeler said. He credits a lot of the life skills he has to Heidi and Bill and their children and his time while employed by them. "I am forever grateful that I can say, 'Yah, I started washing dishes at the City Club,'" Wheeler said.
Bill and Heidi hold dear their employees, most of which are still with them today from when they started 25 years ago. "When the wheel isn't squeakin' why fix it," Bill said with a laugh. "We are going to keep this good thing going, with our small menu and our great customers," Heidi said.