A few organizations who have hired us:
We usually talk mostly about our family storytelling, but through the years we've had the privilege of working with some neat organizations and nonprofits on historic research, youth storytelling, national register nominations, coaching on books, and writing family business stories. Here we proudly share some the organizations who have hired us: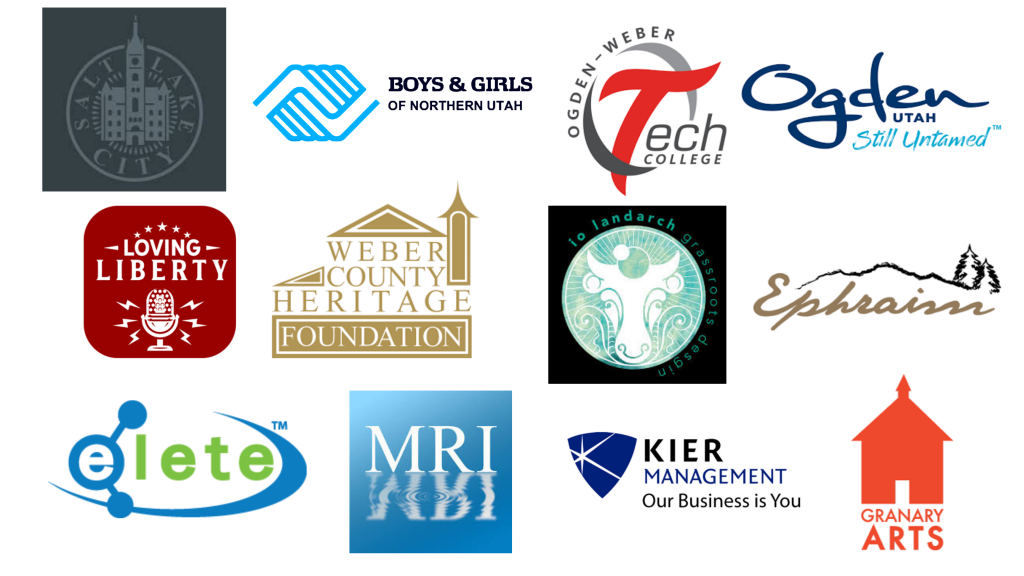 We've also had the privilege of working on many book projects, some that have been published and others just for families. Our client interview list is extensive and we've done literally thousands of interviews combined during our careers.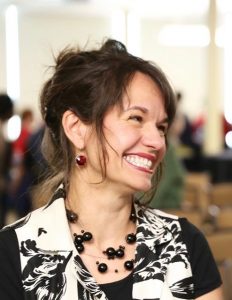 Rhonda Lauritzen, Founder/Writer
Rhonda has been telling stories since she was a young girl. She received a cassette recorder for Christmas when she was 10 years old and followed her six older brothers around constantly, asking questions. Now, those moments are held dear because they are the only recordings of her maternal grandparents' voices.
As she grew up, Rhonda found that storytelling was the most powerful way to connect with others. She has a strong bond with her family, growing up working alongside her parents and brothers in their fledgling family business. At just 23 years old, she became their general manager while also attending Weber State University in the evenings. She earned her MBA and later took the helm as CEO of the family business, launching new divisions and running profitable operations. As the only girl in her family, she credits her big brothers for helping her find success.
In 2005, Rhonda left the family business and spent the next eleven years in marketing and public relations. She served as Marketing Director, then Vice President for Student Services at the Ogden-Weber Applied Technology College.
In 2007, Rhonda's focus on storytelling grew when she felt what she calls a "tangible nudge" to write her parents' story, Every Essential Element. The book reads like a novel in the voice of her mother, Gaye Anderson. Rhonda soon learned  why she got the nudge to tell her family's story – about an hour after she picked up her pen to start writing, she received the terrible news that her dad had passed away. From that moment on, formal storytelling became more and more important and is now her passion. She founded Evalogue.Life in 2016 with the idea to share her love of storytelling and to help others tell their own family stories, knowing the joy it has brought into her life and the lives of family members who cherish her work.
Rhonda is married to Milan, who helps with the creative side of Evalogue.Life. They love to escape every day life and unplug in the "wild" with her family. She loves living in Utah, where her roots are and where she feels connected not only to her family, but to the strong sense of community in the Weber County area.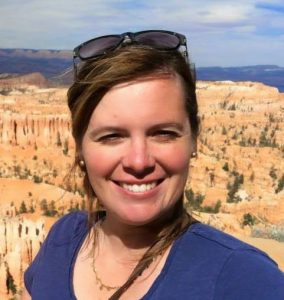 Rachel Trotter, Writer/ Senior Editor
Rachel has been telling stories since she could walk and talk. As a little girl, she would draw for hours and make up stories to go along with her artwork. She won her first award for a poem she wrote about her grandpa in the fourth grade. Through high school, she was an active journal writer and loved the feeling she got after writing a good story.
Gears shifted when Rachel decided to major in communications at Weber State University. After settling on her major, she almost changed it for the sixth time when she found out she would have to write for the university newspaper to earn her degree. Reporting was not something she was interested in – creative writing was her outlet. That all changed after her first story was published and she discovered that she loved telling people's stories in a succinct and thorough way that truly mattered to others.
Rachel worked as a features editor her senior year of college and after graduation worked in advertising for a couple of years, still writing in her spare time. After the birth of her third child, she decided she wanted to be a stay-at-home mom. In order to help pay the bills and also satisfy her creative side, she knew she needed a little something more. She began working as a correspondent for the local newspaper, the Standard-Examiner. She has written a wide variety of stories about politics, sports, education, entertainment, and features for nearly two decades, all while balancing life as a wife and mother of six children. As the newspaper industry has continued to decline, she decided to focus on her first love – telling stories that enrich people's lives. That's what brought her to Evalogue.Life.
Rachel lives on Ogden's east bench, where she has lived most of her life, with her husband Mat and their children, who are now growing up and leaving the nest. Her heart resides in the lives of her family – those living and those who have gone before her. She loves to travel or read a good book and is a self-proclaimed soccer mom, theater mom, cross-country mom, or whatever-interest-her-children-have-at the-moment mom. She also loves to work on her own family story with her husband, who is an avid family historian. He finds the facts and she tells the stories.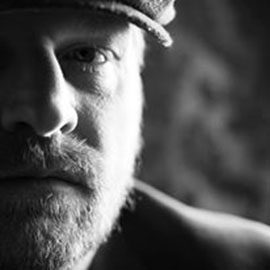 Milan Lauritzen, In-House Photographer/Designer
Milan is a professional in photo restoration and preservation. Really, he is a born artist who dabbles in every medium: photography, oils, sculpture, and even carpentry as he restored the 1890 Historic Victorian where our offices are located. His "dream job" after his youngest daughter was born was stay-at-home dad.
Milan's philosophy is that every image should tell a story. He says, "It's my firm belief that good art is something you would love to display on your wall and share with others. Art is life. Art is an expression. Art is a story." Professionally, he specializes in the following work:
Digital media services
Photo restoration
Photography services
Video production
Graphic design
Subscribe!
Get our weekly email with tips to tell your story and the Sunday Edition. (Free, of course)