At Evalogue.Life we are a professional network of life story interviewers, writers, and coaches that help people tell their story. Our professionals offer oral history interviews; life story writing services including biographies, family histories, and memoirs; and one-on-one coaching. We also offer online classes to teach individuals how to preserve personal stories, and we mentor the professionals in our network to run successful independent businesses. If you are interested in joining a group or growing a life story business, please reach out because we are enrolling new cohorts.
A few organizations who have hired us:
We usually talk mostly about our family storytelling, but through the years we've had the privilege of working with some neat organizations and nonprofits on historic research, youth storytelling, national register nominations, coaching on books, and writing family business stories. Here we proudly share some the organizations who have hired us: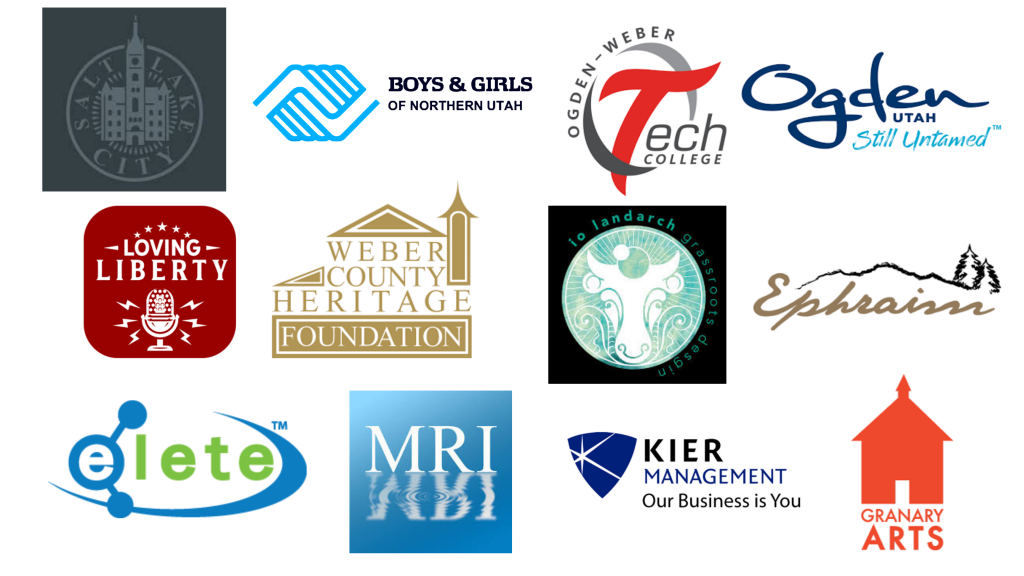 We've also had the honor to work on many book projects, some that have been published and others just for families. Our client interview list is extensive and we've done literally thousands of interviews combined during our careers.
Nice to Meet You
Rhonda Lauritzen, Founder/Writer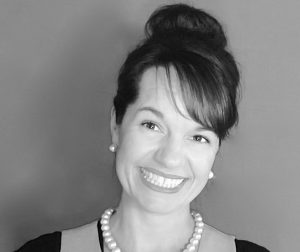 Rhonda has been telling stories since she was a young girl. She received a cassette recorder for Christmas when she was 10 years old and followed her six older brothers around constantly, asking questions. Now, those moments are held dear because they are the only recordings of her maternal grandparents' voices. In 2007 her family history writing journey began with the story of her parents, which became her first book, Every Essential Element. Most recently she was the writing coach to Rob A. Gentile, author of the #1 bestseller, Quarks of Light – A Near-Death-Experience (What I saw that opened my heart). 
Today, Rhonda Lauritzen is a professional biographer with multiple published books. She believes that when you tell your story, it changes the ending. This is why her passion is teaching, coaching clients, and presenting at conferences. As an author, she specializes in writing life stories, collecting oral history, and historical storytelling. Before she founded Evalogue.Life she served as a college Vice President and a CEO.
Click here to read Rhonda Lauritzen's full bio.
Rachel Trotter, Writer/ Senior Editor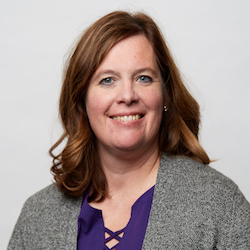 Rachel has been telling stories since she could walk and talk. As a little girl, she would draw for hours and make up stories to go along with her artwork. Before coming to Evalogue.Life, she worked as a newspaper reporter for 17 years at Ogden's local newspaper, The Standard-Examiner. She reported on heavy topics ranging from heated city elections to local school issues. But her love for writing about people's life stories and their triumphs over tragedy captured her heart. 
She loves family storytelling. A graduate of Weber State University, she has had articles featured on LDSLiving.com, lds.org, FamilySearch.org and Meridian Magazine. She has been a speaker at RootsTech, Weber State University Family History Conference, Conference on Family History at BYU and the Southern California Genealogy Jamboree. She helps people tell and write their life stories and has written six life stories with several more in production. She has also helped several others write their own stories.  She and her husband Mat have six children and she recently became a grandma!  She and her family live on the East Bench in Ogden, Utah.
Jackie Devine, Houston, Texas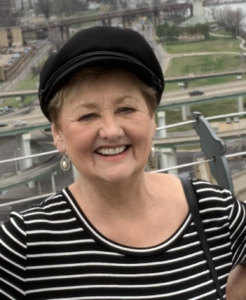 Jackie is an editor, photojournalist, and publishing coach who chronicles real-life personal and historical events. She focuses on helping her clients discover, document, create and share their legacies to be preserved and passed on to future generations. In addition to memoir writing, coaching, and publishing, her services include funeral tributes, as well as family, school, organizational, and community documentaries utilizing digitally mastered photos, family mementos, and videos.
Here is one of Jackie's clients had to say about her, "I had been toying with the idea of writing my memoir for a long time. Then, I found Jackie. She gave me the encouragement, expertise, and support I needed to begin the journey. I'm well on my way to accomplishing my goal of creating a family legacy."  – Marcia Jones
Deborah Waddell, Ontario Canada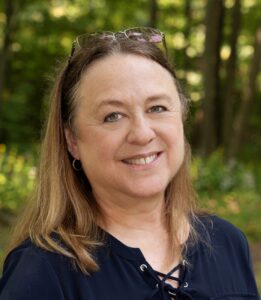 Deborah Waddell is devoted to helping people discover, record, and save their family stories through genealogical research, recorded oral history interviews, and the organization and digitization of family photographs. For more than 30 years, these threads have run through her life.  She is a Past Vice-President of the Quebec Family History Society where she honed her research skills, learned about  book publishing, and gave presentations at conferences she had helped plan.  Earlier, she had been a Creative Memories Consultant encouraging people to create safe albums for their valued photos and related stories.  She transitioned to preserving and organizing family photos digitally.  Her website "Record Family History" was inspired by her grandmother's videotaped life story and the photos and memorabilia Deborah inherited. 
Deborah is available for hire to assist with research, interviewing and photo organization and digitization.  She can also weave these threads together to create a heartwarming keepsake family history book.  
Her physical location is Alexandria, Ontario, Canada, halfway between Montreal and Ottawa.  She was formerly a teacher of English as a Second Language and is proficient in French and Spanish.
Larry Basham, Santa Barbara, California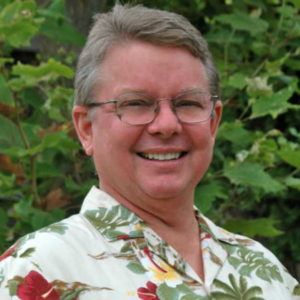 Located in Santa Barbara, California, Dr. Larry Basham, DDS loves family history and has been interested in it since he was a boy listening to his parents' stories of their childhoods. He actively began doing genealogy research over 30 years ago and has compiled his family genealogy, written the history of his ancestors coming to America and has written his own memoirs.
Larry has helped friends and clients with their family history and after retiring from a successful dental practice in 2014. Since then, he began teaching a weekly family history class and learned that everyone has a story which deserves to be told and preserved for their posterity.  
That led Larry to become a member of the Evalogue.Life Professional Network and forming Forever Yours Life Stories. He has been completing life story projects for clients since then. He is excited to help you record your life stories or research your family history and says he "can't imagine anything more meaningful."
Teresa Townsend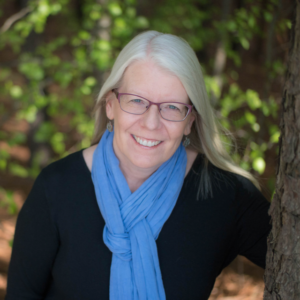 Teresa Townsend is a personal historian and photo organizer and the owner of Tapestry, LLC. Since 2015, the focus of her work has been to help people tell and preserve their life stories. She believes that sharing wisdom and experience through stories is valuable to the listener as well as the storyteller.
Because photos also tell stories, she eventually added photo and memorabilia preservation to her business. She loves how Tapestry has grown into a true weaving together of stories and photographs.
Teresa is certified in Reminiscence and Life Story Work and is a certified Guided Autobiography Instructor, a member of the Life Story Professionals of the Greater Washington Area, and a certified member and master class graduate of The Photo Managers. She resides in the Shenandoah Valley of Virginia.
Lynnae Allred, Utah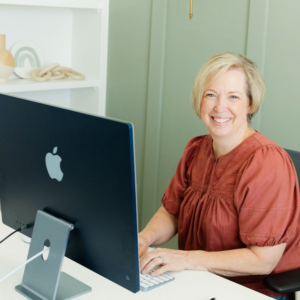 Lynnae W. Allred is a grandmother, blogger, and speaker who is passionate about helping families create strong family ecosystems through play, storytelling, shared meals, and family vacations. These tools help create the intergenerational family connections that all human beings crave. She has authored or co-authored nine books and journals focused on creating connection. Her real passion is filming and editing "Legacy Videos" that capture voice, story, and personality all at once.
She believes that family stories bring us together and establish personal connections to those who came before us. Stories are also the most advantageous way to leave a legacy for those who follow us because stories help give our descendants a precious family identity. That sense of identity is critical to any child or adult's healthy life outcomes. Lynnae believes that recording and sharing your story may be the most important thing you ever do for your children and grandchildren. Once they understand what you have overcome, they will have more confidence in their own ability to succeed.
Lynnae loves playing with children, good music, good books, long walks at sunset, homemade food, working in the yard, and capturing stories from behind the lens of her video camera.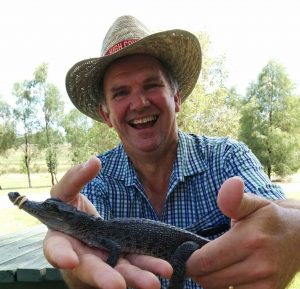 Bruce Reimers, Queensland, Australia
Bruce lives in Australia and has been a passionate family history researcher for over thirty years. He loves researching additional information, recording interviews, and assisting Clients to compile the 'pile of files and photos' that most people gather over time into a professionally published book with an easy-to-follow content page and super helpful index pages.
Bruce has completed a Diploma of Family History at the University of Tasmania in Australia and his name was added to the 2019 Executive Dean's Honour Roll for the School of Arts, Law, and Education. This Diploma covered many subjects but the subject that was of most interest to Bruce was Oral History. He says, "Future generations will be brought to tears at the sound of their Great Great Grandparent's voices telling their own personal stories. This experience is truly priceless for all involved."
Janean Goodsell Baker, Utah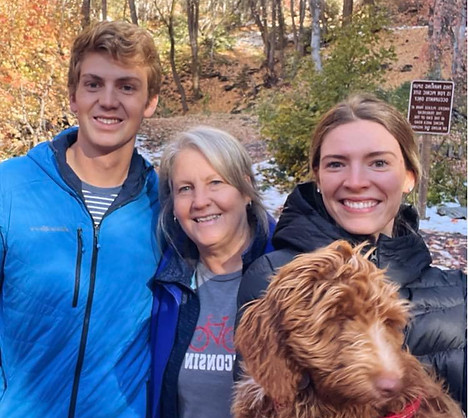 Born and raised in Boise, Idaho, Janean Goodsell Baker has lived all over the world, to include the Philippines, Germany, Washington D.C.-VA, WA State, Utah, Georgia, and Wisconsin. These diverse experiences and a BS degree in Cultural Geography have given her a great interest in and appreciation for each individual's uniqueness.
While studying at BYU, in 1991, she worked as a transcriber for the Oral History Department. This job eventually prompted her to interview and record my parents recounting their lives. It was a treasured experience that now provides cherished memories for our family. In conjunction with that job, she was also asked to interview Cambodian refugees about their horrifying experiences with the Khmer Rouge; and consequently needing to relocate to America. Both of these experiences made an indelible impression and a burning desire to start helping others record theirs.
In recent years, several of her friends with terminal illnesses, expressed regret for not having preserved their life's journey. She helped them relive, record, and leave treasured memories and messages for their loved ones.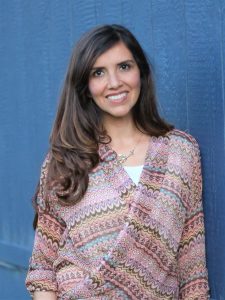 Eva Barnett, Administrative Assistant/Staff Writer
Eva is a Bolivian-American author, singer-songwriter, and visual artist from Davis, CA. Since she was a kid, she's been jotting song lyrics and uplifting quotes in the margins of her homework or whatever paper she could find. She earned a Bachelor's degree in English and Performing Arts at Southern Virginia University, and now calls Utah home where she homeschools her three wonderful kids, sings, and writes.
After publishing a personal essay about her dear, terminally ill father, Eva knew she wanted to share more of her story. She went on to write two self-help memoirs reflecting on her battles with anxiety and depression. Today Eva keeps a blog that's been a creative outlet for over a decade where she shares encouraging insights inspired by everyday moments with her family. Eva says, "Telling your story is healing and hope-inducing." She feels honored to be part of the team at Evalogue.Life where she can help others find the resources to tell their stories too.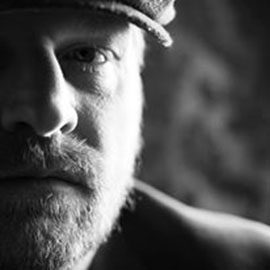 Milan Lauritzen, In-House
Designer and Photographer
Milan is a professional in photo restoration and preservation. Really, he is a born artist who dabbles in every medium: photography, oils, sculpture, and even carpentry as he restored the 1890 Historic Victorian where our offices are located. His "dream job" after his youngest daughter was born was stay-at-home dad.
Milan's philosophy is that every image should tell a story. He says, "It's my firm belief that good art is something you would love to display on your wall and share with others. Art is life. Art is an expression. Art is a story." Professionally, he specializes in the following work:
Digital media services
Photo restoration
Photography services
Video production
Graphic design
Other Evalogue Life Story Professionals:
In addition to the team members above, Evalogue.Life mentors an even broader group of life story professionals from around the world who run independent businesses doing this important work. We are delighted to help clients find the right interviewer, writer, or story coach who are currently taking on new clients. Please reach out about your project so we can discover your needs and provide you an up-to-date options.