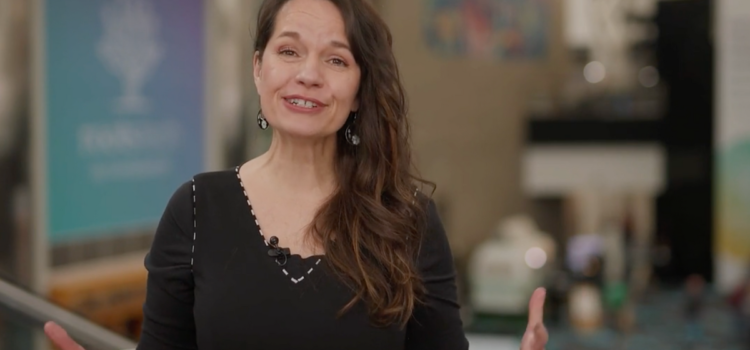 Rhonda Lauritzen is the founder and one of the authors/instructors at Evalogue.Life. She regularly presents, has done keynote addresses, and presents each year at RootsTech, the world's largest family history conference.
(Note: scroll to the bottom for a short, summary & contact form)
Her spark for gathering people's stories began when she received a cassette recorder for Christmas when she was 10 years old and followed her six older brothers around constantly, asking questions. Now, those moments are held dear because they are the only recordings she has of her maternal grandfather's voice.
As she grew up, Rhonda found that storytelling was the most powerful way to connect with others. She has a strong bond with her family, growing up working alongside her parents and brothers in their family business, Mineral Resources International. At just 23 years old, she became their general manager while also attending Weber State University in the evenings where she was selected as the Outstanding Graduate in her major. She earned her MBA from the University of Utah and later took the helm as CEO of the family business for 3 years, launching new divisions and running profitable operations. As the only girl in her family, she credits her big brothers for helping her find success.
In 2005, Rhonda left the family business and spent the next eleven years at the Ogden Technical college as marketing director and 8 years as a Vice President.
She made the leap to work on Evalogue.Life full-time in late 2016.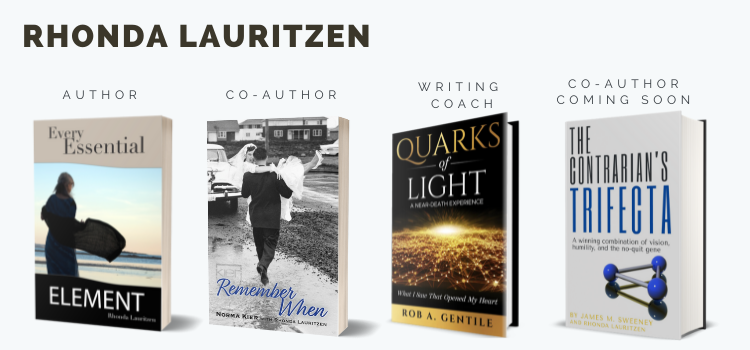 Most recently, she was the writing coach and development editor, working closely with Rob A .Gentile for three years during the writing, editing, publication, and launch of his book. Quarks of Light, A Near-Death Experience. In the first week, it became a #1 bestseller in no fewer than 13 separate categories on Amazon. Rob wrote this acknowledgement to Rhonda in his book:
"Rhonda Lauritzen, of Evalogue.Life, writing coach, and mentor—without your loving guidance this book would not have been written."
Click here to watch an interview with between Rhonda and Rob and/or to read the transcript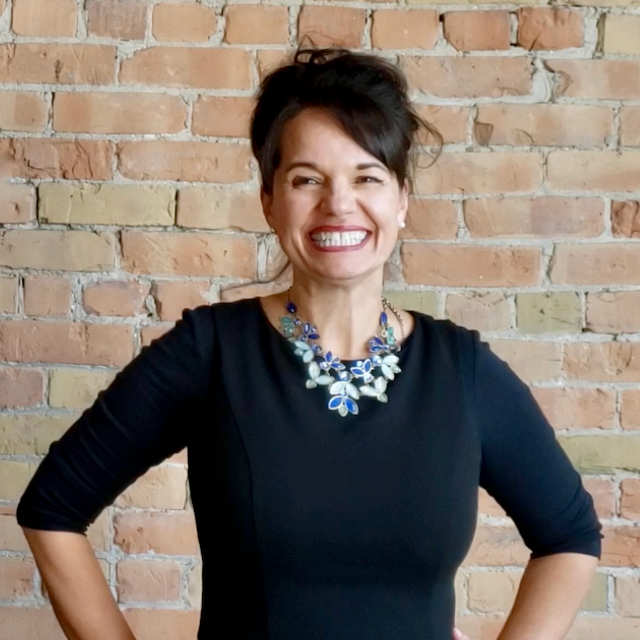 What started Rhonda's family history writing
In 2007, Rhonda's focus on storytelling grew when she felt what she calls a "tangible nudge" to write her parents' story, Every Essential Element. The book reads like a novel in the voice of her mother, Gaye Anderson. Rhonda soon learned why she got the nudge to tell her family's story – about an hour after she picked up her pen to start writing, she received the news that her dad had passed away. From that moment on, formal storytelling became more and more important and is now her passion. She started this business as a sideline in 2012 and formal launched Evalogue.Life in 2016 with the idea to share her love of storytelling and to help others tell their own family stories, knowing the joy it has brought into her life and the lives of family members who cherish her work. Since then she has completed many historical research/writing projects for cities, nonprofits, families, and life stories for families. She has also published several guidebooks to help people write. Today, she regularly teaches others how to preserve their life stories.
Rhonda Lauritzen – summary bio
Rhonda Lauritzen is a professional biographer with multiple published books. She believes that when you tell your story, it changes the ending. This is why her passion is teaching, coaching clients, and presenting at conferences. As an author, she specializes in writing life stories, collecting oral history, and historical storytelling. Before she founded Evalogue.Life she served as a college Vice President and a CEO.
Check Rhonda Lauritzen's books and resources on Amazon:
Preview Rhonda Lauritzen's online courses here:
A few of Rhonda's projects: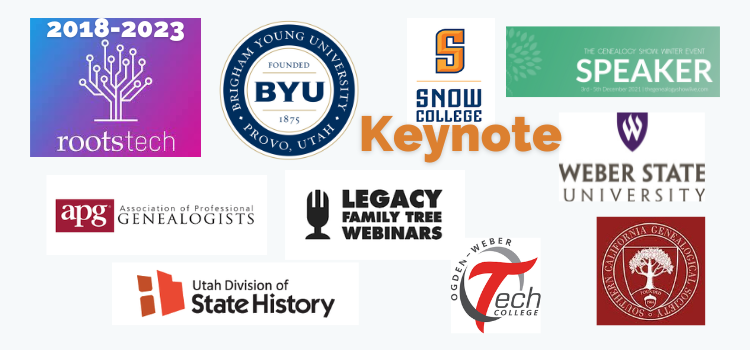 About Evalogue.Life:
At Evalogue.Life we are a professional network of life story interviewers, writers, and coaches that help people tell their story. Our professionals offer oral history interviews; life story writing services including biographies, family histories, and memoirs; and one-on-one coaching. We also offer online classes to teach individuals how to preserve personal stories, and we mentor the professionals in our network to run successful independent businesses. If you are interested in joining a group or growing a life story business, please reach out because we are enrolling new cohorts.
To book Rhonda Lauritzen as a speaker for your conference, webinar, or society
Please fill out this contact form: