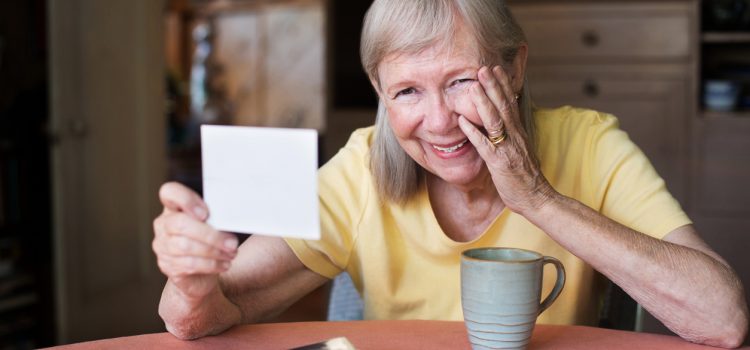 At Evalogue.Life we would be honored to help you tell your life tudiotory. We often find that the best place to start is with personal life story interviews. We can also help you create a plan for you to work on your own story or we would love to write it for you. Video is a great option too. Our headquarters are in Ogden, Utah, but our team is growing and we serve clients around the United States. This page outlines our services and pricing.
How we help:
If you wish to do this important work yourself, we invite you to use the free oral history tools and resources here on this site. If you are a writer, check out our storyboard (you'll love it!). We truly hope our site makes a difference in helping you tell the stories that are within you. We hope you can tell from browsing our site that this work is our purpose and we love doing it and sharing ideas more than we can say.
We would also be delighted to partner with you. That might be for a single interview given as a thoughtful gift, a series of interviews to tell a more complete life story, or even to have us write your full book. We can coach you in doing the work yourself, and we also make videos. In short, we are professionals trained to help you and your loved-ones feel at ease and confident.
Why life story interviewing?
Compelling research shows how sharing life stories binds families together and inspires future generations.
The voice is intimate. We urge you to preserve voice to evoke powerful memories years from now. Do it now, and it will be enough.
Oral history is affordable and enjoyable, capturing a life story more easily than you  might imagine. Even if you want to write a full book, starting with interviewing can get the process rolling.
Please scroll down for pricing or click here to start a conversation about your project.
Writing and videos:
After interviewing, we can create videos, write short stories or help guide your own life story writing process. Finally, if you envision a full book, we take on a select number of biographies and memoirs each year. Please scroll down for pricing or click here to start a conversation about your project.
Coaching and custom plans:
If you have the spark to write your story, but would like to collaborate on getting organized, storyboarding your tale, or handling technology, we love coaching clients. This is a cost-effective way to save a lot of learning curve. We will give you our best tools of the trade and let you pick our brain, packaged with a boost of encouragement. Please scroll down for pricing or click here to start a conversation about your project.
Our services and pricing:
Life story interviews:
Ideally, life story interviews are conducted in person at your home or in our office, but may also be arranged by phone. We collaborate with you in advance to understand your goals for the interview, then send food-for-thought questions. Interviews are recorded and we handle all the technology and saving of audio files.  Single interviews provide approximately 75 minutes of audio. We take notes and provide those notes to you. Afterward, the interview may be transcribed, written in story form, or made into video at an additional charge if you wish.  Instant gift certificates are available (scroll down to order).
Interviews include:
Initial consultation
Printed booklet of life story questions
Approximately 75 minutes of audio recording
Audio files on a flash drive
Interviewer notes
(Note that each interview takes us several hours of time.)
Pricing for life story interviews:
One interview: $137 
Price (each) for 3 interviews:  $127  
Price (each) for 6 interviews:  $117 each, total price $702  (This is a $120 savings from the regular, individual price) 
Coaching session regular pricing:
One session: $107 
Package of 6 sessions:$97 per session.

Purchase an instant gift certificate:
Gift certificates make a meaningful alternative to buying "stuff." We have many families give their parents, grandparents or partner a life story interview for a holiday or birthday. If a writer or family historian is on your list, consider a coaching session to give their project a boost. Upon purchase, an instant gift certificate will be emailed to you.
 Story coaching:

Life story writing:
The cost to hire a writer for your project can vary quite a bit depending on whether interviews have already been done, how much research and travel is involved, and which writer your choose.
As a ballpark, writing services generally start around $0.25 per word if interviewing has already been done.
Shorter life story books for family purposes generally run $5,000-$9,000 range, while full books intended for publication generally start in the low $20,000 range.
Please reach out to talk about your project.
or call (801) 917-4299
Family story videos:
Slide show videos:

Once initial interviews are done, slide shows without voice narration cost: $195 for the first 2 minutes + $30 for each 30 seconds thereafter. Clients provide approximately 5 digitized high-resolution photographs for every 30-seconds of video. (Mate" this is a starting cost and many clients want additional help digitizing or gathering photos, or choosing custom options. This can increase the price.)
For voice narration, add $40 for every 30 seconds of video by one a voice-over professional (we work with several).

Produced videos:

For other custom video work, please contact Evalogue.Life. Costs vary, but family story videos generally run from $250 to $450 per finished minute of video depending on whether filming is needed, and how much editing is involved.
Photo restoration:
$29.95 for 1 photo or
5 for $99
Digitizing photographs or documents:  
$0.25 each for quick scanning/digitizing
$0.35 for medium resolution
$0.50 for high resolution
There is generally a $25 minimum to have us digitize photos or documents.
Life story transcription services:
Life story interview transcriptions are done by a human and cost $1.20 per audio minute
Automated transcription: We run the audio file through speech recognition and manually perform a light edit to improve readability. It is still a rough transcription, but it can be very helpful as a reference for the future: Flat rate of $15 for up to 90 minutes of audio, $5 for every half-hour thereafter.
Travel:
There is a travel surcharge beyond 5 miles of the Evalogue.Life office or home base of the interviewer. We have a network of interviewers in various locations, so please inquire. For projects at a distance, please chat with us because we may be able to schedule multiple projects in a community to save on travel costs.