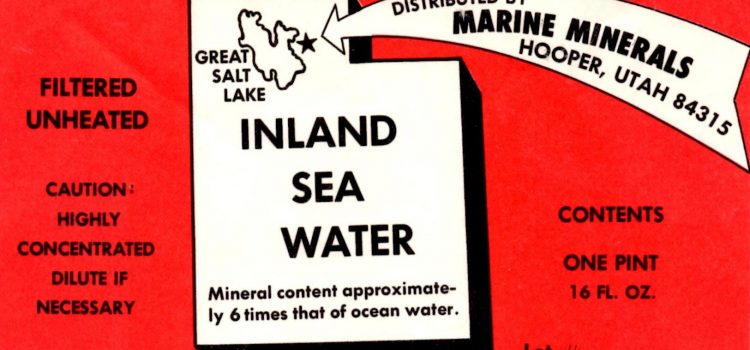 When Hartley Anderson got the idea to sell sea water from the Great Salt Lake to improve aching muscles and people's overall health, he had no idea what he was onto. From his simple but timely idea, products are developed and used by millions of people worldwide. Mineral Resources International (MRI) is celebrating 50 years this year (2019).
(Disclaimer: If you purchase a product or book using one of the links in this article, we make a commission with Amazon. It is a tiny portion of our income, but it helps and we appreciate it!)
A Family Story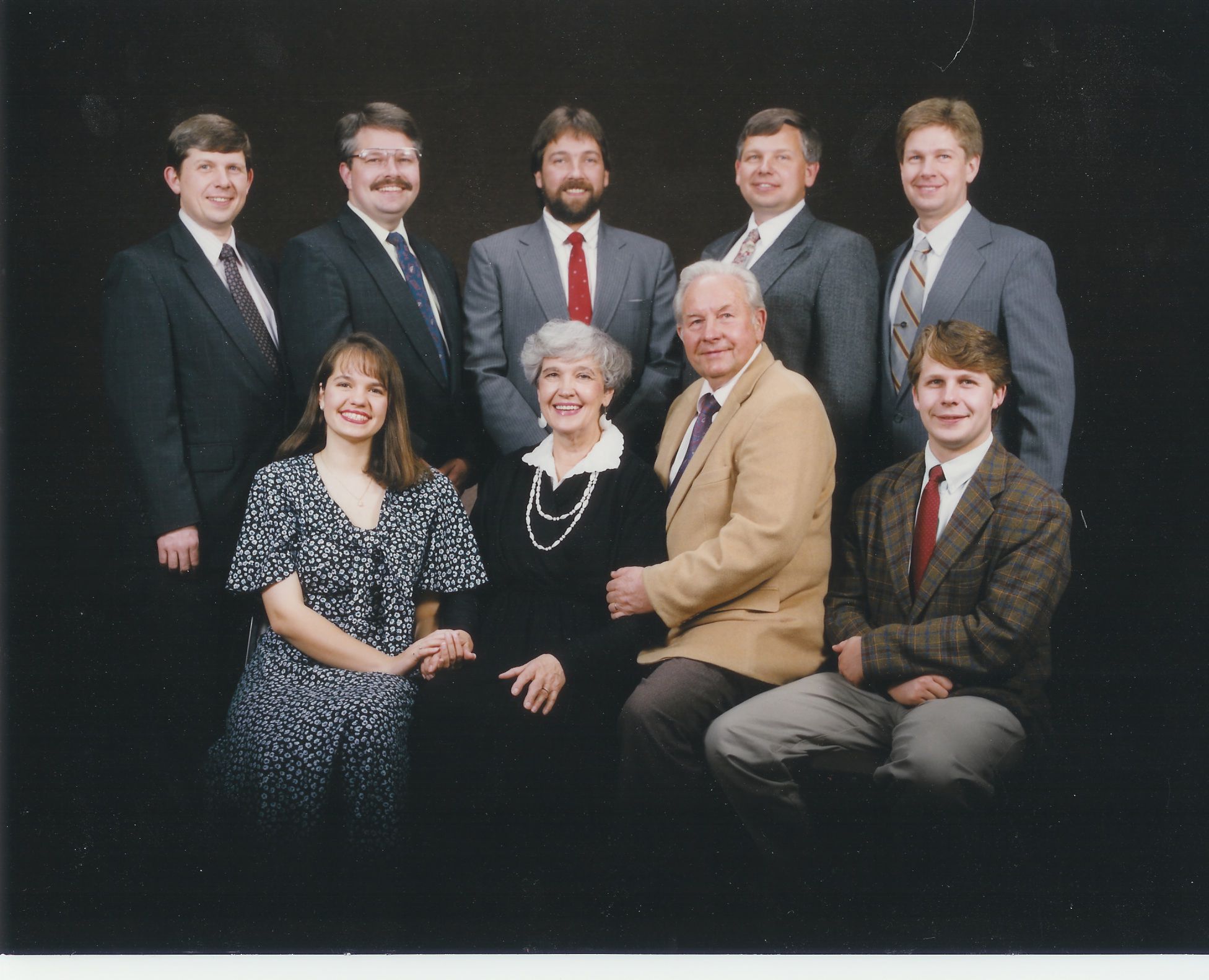 But this isn't just a regular "open your own business" story. It's about a couple who wanted to create a business for their family to build and grow for many generations and now Hartley and Gaye's dream is a full-blown reality. But that lovely reality didn't come easy.
Hartley Anderson longed to create a family-centered business that would involve his wife Gaye and his seven children, but wanted to find something he believed in. After reading a series of articles by Dr. George W. Crane on the benefits of sea water, Anderson was a believer in using sea water to create something with powerful benefits. The other ironic part of his idea – the sea water was just a few miles from his home – The Great Salt Lake. In 1968 Hartley started working with the idea and gave his purified sea water to his elderly neighbor who had been suffering with severe body aches. Her life was essentially changed after trying it and so he, Gaye and the children went to work bottling the sea water and distributing it locally. Bright Day Health Foods in Ogden placed an order after Hartley's first visit and areas across the country where Dr. Crane's articles were syndicated were wildly successful, said Bruce Anderson, one of Hartley's son and the President and CEO of Mineral Resources International (MRI).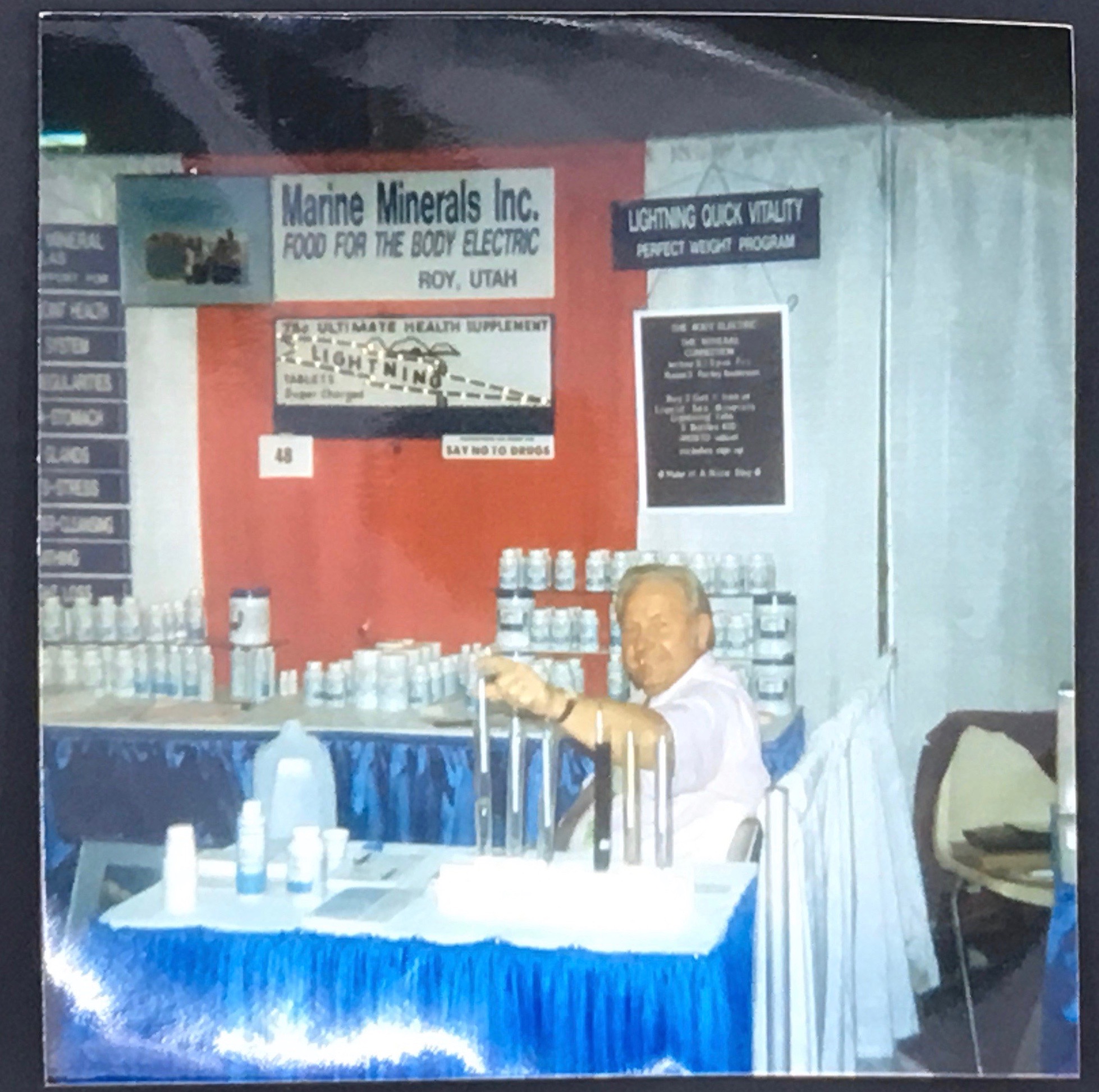 But there was much work to be done. Trade shows became a staple of life for the Anderson family and risks had to be taken. It wasn't uncommon to have enough money to head out on the road, but in order to get home, products would have to be sold. The family learned to rely on faith, passion and their mission to improve lives with their product. On one excursion to sell product two of the sons (there are six sons and one daughter in the Anderson family) were down to nothing to get home. It was dusk and they were hungry. They had no money, but did have some bottles to sell. They were down to their last dime. They used it to call a health foods store. When the phone was answered the kind worker on the other end told the boys they were busy – could they call back? Ever the salesmen, they agreed. Then they prayed and did what any industrious young men would, they searched the car and they found a dime. They called back in the allotted time and the kind store person invited them over. They bought the sea water and even offered the boys some free sandwiches because they were closing up shop.
Read the Anderson's family business saga – Every Essential Element
The trade shows would often (and still) prove to be a great success for the business. "Our parents taught us how to work a trade show. You never watch someone walk by, there is always action. That was something engrained in all of us," Bruce said of he and his siblings. One of Hartley's specialties was to show why the product was successful – he would do so with a light bulb experiment that people could watch.
Mineral Resources International – A Terrific Mission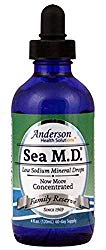 Bruce maintains that the driving force behind the success of the business is that they all believe in the mission and the product. And the reality is, using the seawater-based products makes sense. As their products started to take root and people were buying them they started developing other products and other brands. Their original product, now called Sea M.D. (MD is for mineral drops) is their flagship product. It is a "super" saturated liquid product with magnesium chloride. Bruce explained that magnesium is key for the bones to have flexibility. Calcium makes bones strong while magnesium keeps them from being brittle. It also does wonders for muscle cramping and aches and pains. Bruce refers to magnesium as the "kingpin mineral" that most people don't realize they are missing until they start using it. "Magnesium has the potential to help your muscles relax," Bruce said.
Another popular product, "elete" contains an abundance of eleltrolytes to replenish dehydration problems without the extra sugar found in some of the "electrolyte-replacing" drinks. A few drops of "elete" can make all the difference. "The beautiful thing is it still tastes like water," Bruce said. Using "elete" can make a vast improvement on dehydration levels, something that can cause a myriad of problems, especially for athletes.
Other products like "FortiSalt" by Mineral Resources International is a salt replacement that tastes just like salt but with half sodium. "By including trace minerals with salt it balances both ways," Bruce said of their products. The idea behind the products are simple but there is some science involved that the kids have had to learn to make the company successful.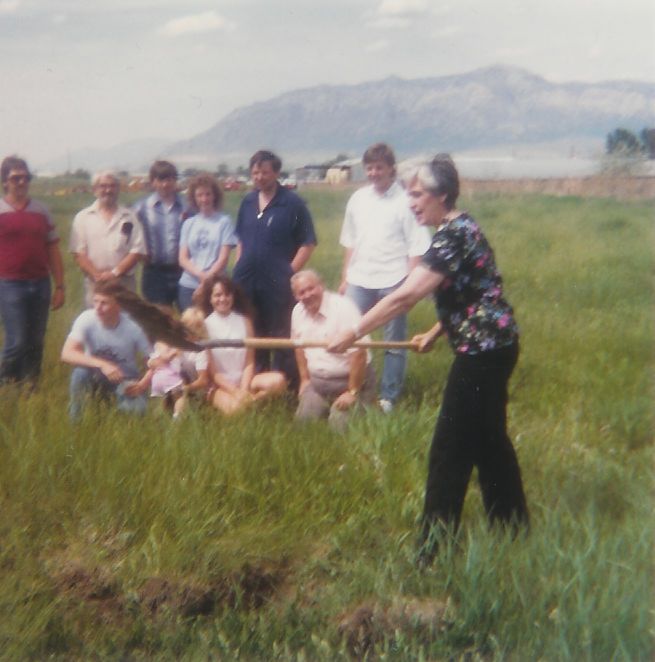 The business purchased ponds off the Great Salt Lake on the north arm of the salty lake. They test the ponds regularly to make sure the salt and mineral levels are where they need to be. Because of the regular testing they know everything is extremely safe. And because they have used that north area to retrieve their products the family has a warm reminder of the 100th Anniversary of the Golden Spike in 1969. They made a special "Golden Spike Water." Now, it's pretty fun that the 150th anniversary of the Golden Spike is coming in 2019, sharing their 50th anniversary.
Related: Curate your cannon of business stories
An International Presence
MRI's product gained international acclaim. Hartley and Gaye had the chance to visit Indonesia with some of their products. They lines up and out comes the prince and Sultan and of  Sumatra. They exchanged gifts and toured the palace. For the couple if was a truly a high point. "He would say, 'Here I am a simple farm boy from Utah touring a palace,'" Bruce said of his father.
Bumps in the Road
As their success grew, so did their notoriety. MRI started some off-shoots of their successful businesses and started selling product that was re-packaged and sold not only across the United States, but all over the world. They decided to sell one of the marketing businesses and some terms weren't agreed upon on both sides and a lawsuit ensued. It was pretty devastating for MRI, but there was no way that it was going to stop their business. Other difficulties ensued at the production plant, including a terrible fire but they would rebuild and do it with pride. Their production plant is now in Ogden, Utah in a thriving industrial area. Hartley Anderson passed away in 2007, but by then the children were at the helm of the business, although it was hard to lose their father. Bruce remembers people asking him why they decided to stay and fight for the business, even though it seemed that nothing was in their favor. "It was our mission that kept us going. We weren't going to give up on that," Bruce said. They are now seeing light at the end of the tunnel. "It is exciting to see where we are now. We learned big lessons form our mistakes that we don't have to repeat," Bruce said with a big grin.
Mineral Resources International was always about family 
All seven of the Anderson children have been employed by MRI at different points of time, some in large leadership roles at young ages. Bruce was the CEO at the age of 23. He has loved watching his siblings grow into the right careers by spending their time learning about themselves at MRI. The grandchildren have also had their opportunities for growth at MRI. The Anderson's youngest daughter, Rhonda Lauritzen also worked for MRI at one time, but is now a writer and the founder of Evalogue.Life (where this article is published). She wrote a memoir of her parents' life and business, Every Essential Element. Click below to learn more about it.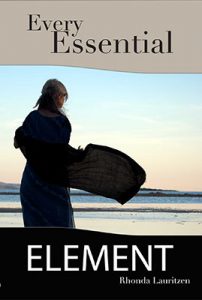 Time to Celebrate
For Bruce, seeing their products change lives is one of the great rewards of the work he does. He is doing some international travel this year and looks forward to the success he will find on the road. "I will have people come to me with tears streaming their face and tell me we've given them their lives back. That is a pretty life-changing for me," Bruce said. While the company will celebrate it's anniversary all year in different ways, Bruce plans to have a bigger party during a large mineral convention this summer, most likely June. "It is something to say we have been helping people with mineral nutrition for 50 years," Bruce said with a wide grin, indicating they are just getting started. Indeed, Mineral Resources International has a bright future.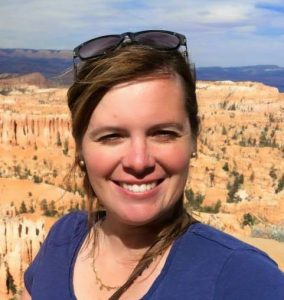 Rachel J. Trotter is a writer at Evalogue.Life, where we tell personal and family stories that inspire, and help you tell yours. She has worked as a writer since her college days over 20 years ago. She believes in the power of story . She lives in Ogden, Utah and is busy raising six children and loves working on family history alongside her husband, Mat.