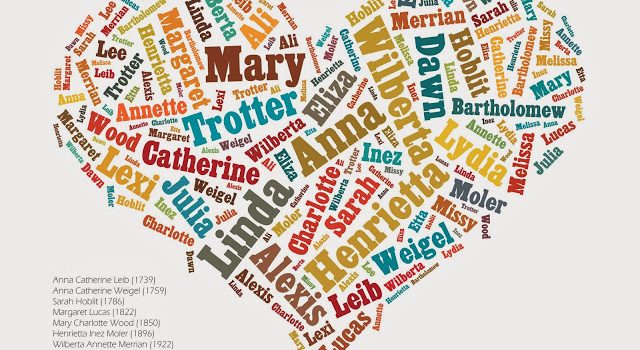 What's in a name? Where did you get your name? Obviously, your parents, I know. But where did they get it? And I'm not talking your last name, because that's a whole different topic – I'm talking your given name. It's an interesting question to answer and a great story starter.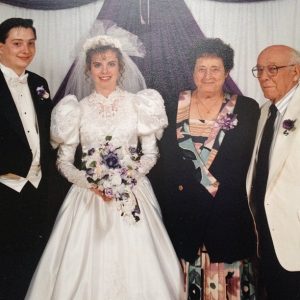 Names are big for my husband and me. It might be because we like words and their origins. It might be because our names have origins, I don't know. One time I was at a "party." I use the word party loosely, because it really as a bunch of church folk trying to get to know each other in an awkward setting. But anyway, the organizer of the party had each of us tell the group why we were named what we were. It really was great fun. Soon we were all laughing and it really did become a party. I also feel like I know that group of people in a deeper, more real and friendly way.
What's in a name – your name?
My name is unique in that I don't go by my first name – which is Mary. Mary is the name of my maternal grandmother, whom I adore with all of my heart and she adores me right back. The two of us have often talked if maybe the reason why we are kindred souls is because we share the same name. My parents call me by middle name, Rachel, so my grandmother and I wouldn't be confusing each other. I will be completely honest; going by your middle name is not easy in any way. The first day of school was always a headache and I have gone the rounds with my mortgage company when I forget to say my first name is "Mary" and not "Rachel" when I call in for business. I would often argue with my parents and they would often tell me the story of Rachel in the Old Testament, I, even at 5 years old, would give the comeback, "Well, Mary was the mother of Jesus." It was a no-go. I would be known as Rachel. I love it now but sometimes it has been a struggle. My parents named my only sister after my paternal grandmother, and the two of them are also kindred spirits. They cursed us both with the whole "going by the middle name thing." At least they were fair, right?
What names are in your family history?
At any rate, it's a story. It's a vignette to get the ball rolling into so much more. On my husband's blog, he lists a smattering of questions that can follow with the name question. Questions like, where were you born? Is the person you are named after still alive? When did they die? What is the most vivid image of this person? Was the person you were named after named after someone as well? How many generations does this go back? The list goes on.
You may find that some people don't think their names mean anything – but they do, I promise. I have a friend that once told me her kids names' didn't mean anything. They couldn't come up with family names so they picked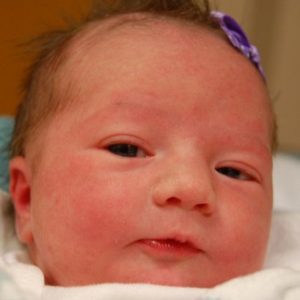 names of some of their favorite sports heroes. Cool story, right? That's unique and interesting and says something of those parents.
If your parents are still living, take a moment to ask them the origin of your name. There's sure to be a story, even it's something like, "I always loved that name," which was the case for me and my oldest son, Tyler. From the time I was about 8 years old I decided my first born son would be Tyler because I thought all the cutest boys had that name. Luckily, his dad was okay with it and my little girl dreams came true!
All names are significant
Each of my six children have names of significance – either their first or middle name is after an ancestor and the other name also has significance. We named our oldest daughter Lydia. We named our second daughter Julia. At the time, we didn't even catch the fact that they both ended in "a." When we found out we would be having a third daughter, we decided her name must end in "a." Around that time, we went to our family history to get name ideas and my husband realized that on his mother's side everyone's name ended in "a" for 9 generations. Now it would have to be "a" for sure. We were delighted to find many "Eliza's" on both sides of our history and now we have a beautiful little Eliza Mae. "Mae" named for two of her great-grandmothers. To read more about tying family stories to current times, click here.
Taking the time to sit your children down and explain the story of their name can be a powerful confidence booster for them. If they know where one of the biggest parts of them came from, they know who they are and who they can strive to become. My 7-year-old beams when we talk about the fact that she is named after not one, but two of her great grandmothers. One of my daughters is named after a strong character in a book that both my husband and I feel in love with while reading the book when I was pregnant. She is now a whole lot like that character – strong, faithful and good to the core.
There are plenty of story angles to be found in names. Angles in stories are worth something and sharing the origin of a given name is a great starting point for any story.
So what's in a name? Oh so much! All these family stories, just from the subject of names. Have some fun with it. Write it down. It's a great story starter. There is definitely something in a name.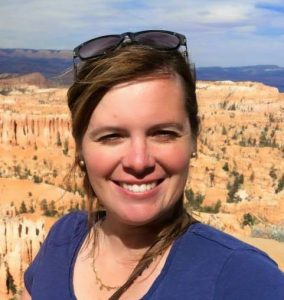 Rachel J. Trotter is a writer at Evalogue.Life, where we tell personal and family stories that inspire, and help you tell yours. She has worked as a writer since her college days over 20 years ago. She loves telling people's stories. She lives in Ogden, Utah and is busy raising six children and loves working on family history alongside her husband, Mat.
Subscribe!
Get our weekly email with tips to tell your story and the Sunday Edition. (Free, of course)