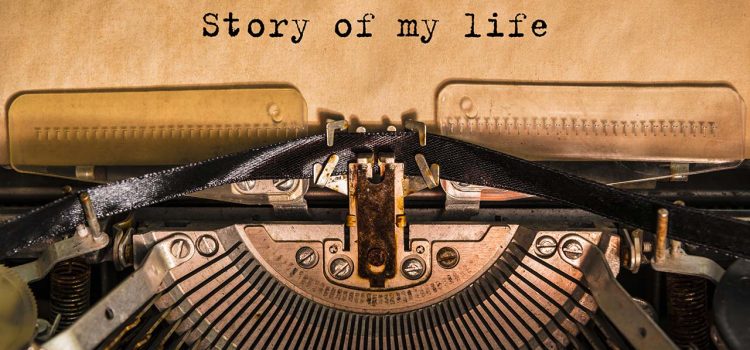 Take a class to write your story! We love giving conference workshops, keynotes, or speaking to service clubs. Our audiences range from businesspeople to genealogy buffs to church groups. Whether you want to write your own memoir, create videos or learn how to do oral history interviewing, we have a class that can help you be off and running.  
Upcoming Classes: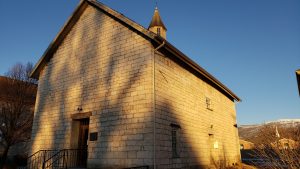 Feistiness and Faith – The forgotten story of Ephraim's Relief Society Granary
Friday May 24, 10:00 a.m.
Snow College Library
This talk is free and open to the public as a kickoff to the annual heritage festival
Although Women first got the vote in Utah, their voice was still faint in public affairs. But when Brigham Young became frustrated with half-hearted male efforts to store up food, he put the women in charge. Nowhere was the grain storage program more successful than in Ephraim, where the Relief Society stockpiled thousands of bushels of wheat. Their beautiful granary became a symbol of women's affairs on Main Street and may have been the finest of any built in Zion. Today it is most important relic of the historic Relief Society grain program. This is a story of how much these women accomplished with so little. 
Coming soon: Online version of "Write your life story"
If you would like to be notified of any upcoming classes, or to request one in your area, drop us a note below. This goes straight to our in box. 🙂
Write your life story- Utah County: I am working on dates and a venue for a Utah County class. Reply to this message to be notified.
BYU's family history conference – Rachel is teaching at least one class during this conference the last week of July. Watch for details.
Online class: Please reply to this message and I will send you a discount code to use when the online class is available. Target release date: July
Write your life story – Weber State University Community Education – this 4 week class will return to WSU's Davis campus in the fall. Watch for dates.
Write your life story – 4 week community education class in Salt Lake County: I'm targeting a Salt Lake County class in the fall. Reply to this email to be notified.

Small group class + guided writing group: By popular demand, we'll resume the small group format in the fall, possibly with more than one location. Salt Lake County? Hmm…Would a virtual group work? Each session will feature new material on an every-other-week schedule. $29 per month: come and go as you can. The introductory "write your life story" class is the only prerequisite. Reply this email to be notified.
Your neighborhood: If you'd like to help us pull a group together, reply to this email. We'll go where there is a need.
Descriptions of one-hour workshops we offer at conferences:The Art of Family Storytelling:
Family historians preserve stories to convey values and inspire future generations. We also know this…truth is better than fiction. This dynamic workshop, peppered with real-life examples, will help you write your story in an engaging way. Learn a storyboarding technique adapted from Hollywood for telling true stories, whether a single vignette or a whole book.
Audio Inspiration:
An intermediate workshop on the easiest, most budget-friendly tools for preserving family stories with audio. This focuses on one of the most timeless and intimate formats, voice. Touching on interviewing tips, the class then delves into saving, sharing, transcribing, editing and combining audio with photos, music and free video tools. Ample time for Q&A.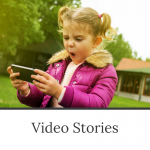 Video Stories
This class is for video novices and features the easiest, free tools for combining photos, audio, video clips and music. Create engaging stories that are sharable on social media, one of the best ways to reach younger family members. No fancy equipment or software required.
Interviewing 101
What would you give to hear someone's voice again? The human voice is an intimate medium that triggers powerful emotions after a loved one is gone. This class will inspire attendees to record oral history, and provides tips to do it effectively. Truly, interviewing is a shared gift to the speaker, hearer, and those who will benefit from stories years in the future. Also, it is simply not that hard but too many people miss the opportunity because they feel overwhelmed. We break through all that, teaching attendees simple ways to get it done. Our advice is this: "Do it now, and it will be enough." 
Get in touch:
801.917.4299