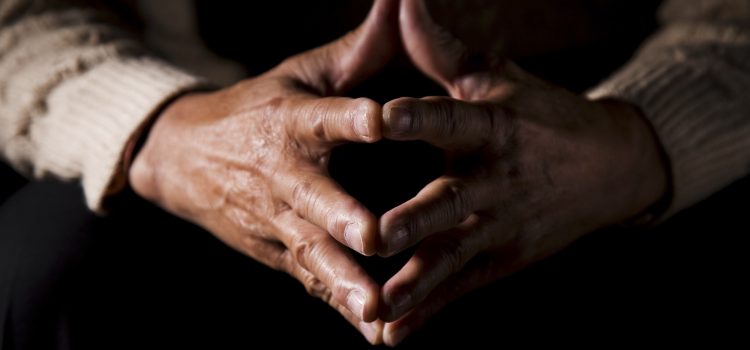 Oral history is one of our favorite ways of capturing family stories. Hearing a voice of someone we love is priceless. Here we share a variety of tips and links to our articles, great audio products and other things we discuss in our presentations. We hope these tips will help you in the work of recording family stories.
(Disclaimer: This page contains a few affiliate links which means if you purchase some of the products with our links, we make a small commission. We really appreciate it! This is a tiny part of our income, but every bit helps.)
Our articles on Oral History Interviews:

My Life Story: Thoughtful questions to tell your story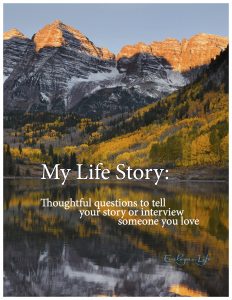 This full-color booklet is a wonderful guide for oral history interviews, to use as journal prompts, or to spark ideas as you write your memoir. In our professional work, we give a copy of this booklet to people in advance of their interview.
Transcription resources
These articles share detailed information about transcription tools, methods and resources.
Free Printables and Downloads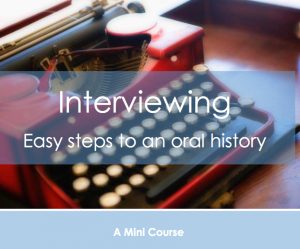 Each of these links will take you to a page where you can download free printables:
Interviewing Mini Course: This free tutorial covers the ins-and-outs of interviewing, recording equipment, transcribing audio, and even shares some of our favorite questions. It is organized in a 7-day format. If you fill out the form, we will email you a printable PDF so you can take your time reviewing the material.
Questions Everyone Should Ask
Don't have regrets. Preserve a life story now with our all-time best questions. Interview a loved one or prompt your own personal history. Do it now, and it will be enough.
Helpful articles on storytelling using video, audio or good, old-fashioned writing
Take a class
We have put together an online mini course so you can conduct a GREAT interview. The video lessons are fun, easy, and will inspire you to finish an interview right away – with confidence. You can complete it in less than two hours.


Click here to see all of our online and in-person classes for writing and interviewing:

StoryCorps
StoryCorps is a wonderful nonprofit encouraging people to record stories, and uploading them to the Library of Congress. They have recording booths in San Francisco and Chicago, as well as a mobile booth on tour.
FamilySearch
Be sure to check out the free tools and resources at FamilySearch, and upload your oral history or written stories to be preserved for future generations. Click here.
Would you like help?
We love meeting with clients one-on-one. In these sessions we can storyboard your memoir, map out a custom plan to tell a life story, or help you get organized.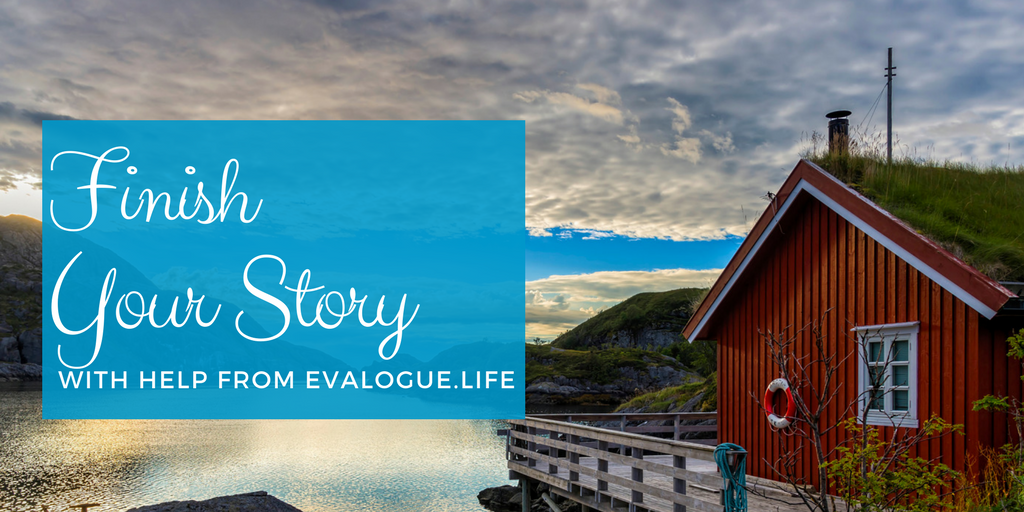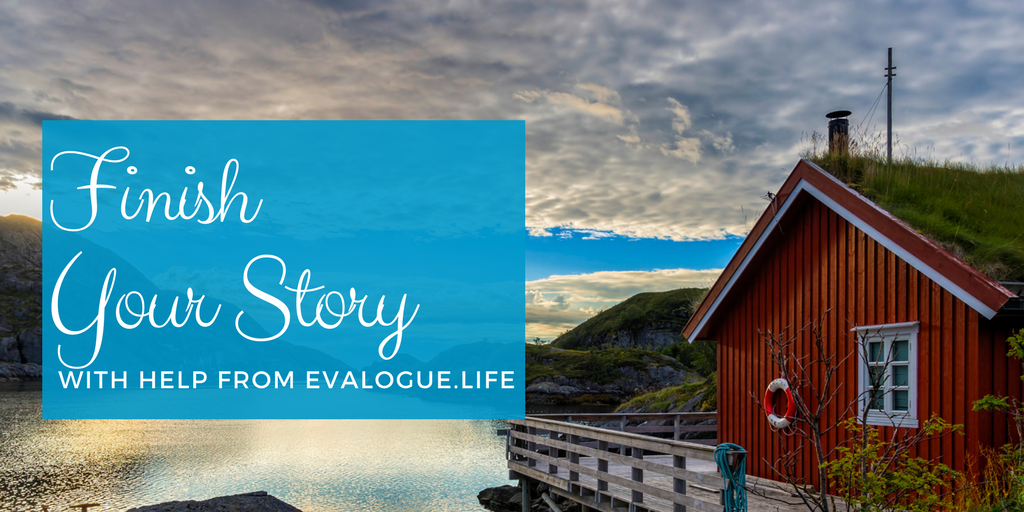 Life story interviews
We conduct professional life story interviews, which are often given as gifts to parents or grandparents. Each interview takes several hours of our time, and includes the initial consultation, printed booklet of life story question, approximately 75 minutes of audio recording, audio files on a flash drive, and the interviewer notes. Click here for more details about our life story interviewing services.
One interview: $137
Price (each) for 3 interviews: $127
Price (each) for 6 interviews: $117

Gift certificates:
Available in any amount, life story interview gift certificates are a meaningful alternative to buying "stuff." We have many families give their parents, grandparents or partner a life story interview for special occasions.
Click here to order or print a gift certificate.
Disclaimer: This page contains a few affiliate links which means if you purchase some of the products with our links, we make a small commission. We really appreciate the support you give us when you use our links. It's a tiny part of our income, but it helps!