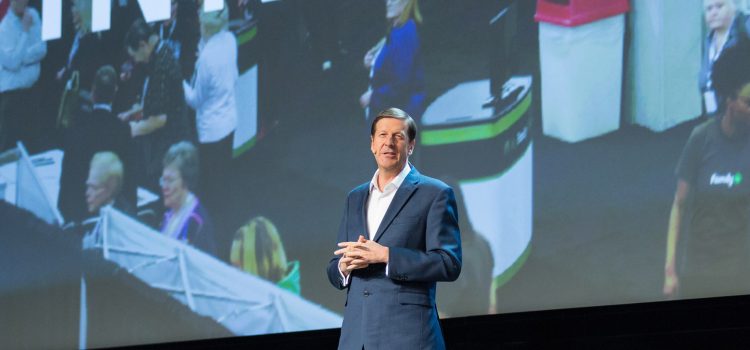 RootsTech 2017 started out with a bang Wednesday, giving us some great ideas for the future on many levels. It was also great to get a sneak peak of what the hot topics are this year. So far, it seems to be apps. There are apps for everything family history and they are ripe and ready for the using. There are a variety of classes this week about how to effectively use apps and talking about some of the best ones out there.
The innovator showdown took another step and whittled down 10 competitors to five. We will get to watch the live competition where one winner is crowned Friday. Apps are the name of the game in that competition as well.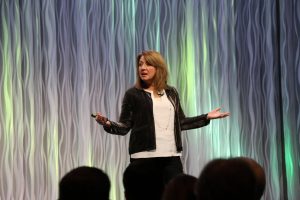 Liz Wiseman, President of the Wiseman Group, offered terrific advice on leadership in her keynote address Wednesday morning, motivating us to look at our own leadership styles and make them better. Things started off with the question: "Is it possible we are at our very best when we know the least, when we are rookies?" Thought provoking for sure. She then launched into several more ideas and suggestions that rookies commonly do that turn into success stories. She suggested that when we hit a plateau in our careers, or even our lives, a part of us start to die. So what do we do? Keep trying new things, challenge ourselves, push ourselves. Wiseman wrote the book, "Rookie Smarts: Why Learning Beats Knowing in the New Game of Work," so we trust her judgement on this for sure. Her power of motivation was key to a great start for RootsTech.
After her keynote, she held a press conference where she expounded on some of her ideas and talked about her book, "Multipliers: How the Best Leaders Make Everyone Smarter." There she talked about being a multiplier rather than a diminisher, causing many of us in the room to look at ourselves and ask, "Who are we?" and hoping the answer would be a "multiplier." She spoke about leadership style and how it is wise to make sure we are he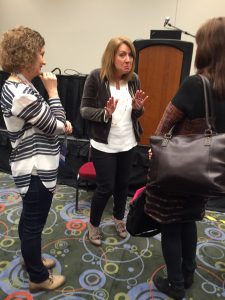 lping those we lead to get smart rather than trying to keep them below us. "No one likes a know it all. It kills energy and motivation," she said. And she is right. I couldn't help thinking that many of her leadership tips could be applied to being a strong parent, which in turn helps create strong families. She agreed. She noted that a lot of what she teaches to business executives about being good leaders, she can use as a mom and she has. Thanks, Liz, for giving us valuable tips to use at home and in the workplace.
This year, so far, RootsTech seems to be running like a well-oiled machine. Things will pick up steam Thursday when 13,000 people will embark on the Salt Palace to hear from the Property Brothers and FamilySearch International CEO Steve Rockwood, along with a bevy of helpful classes through the day. Watch our social media on Facebook, Instagram and Twitter for regular updates about all we do and see and watch for our round-up tomorrow night. Also, enter our contest on social media for a free DNA test. I am confident everyone is ready for Thursday. I know I am!
–Rachel J. Trotter