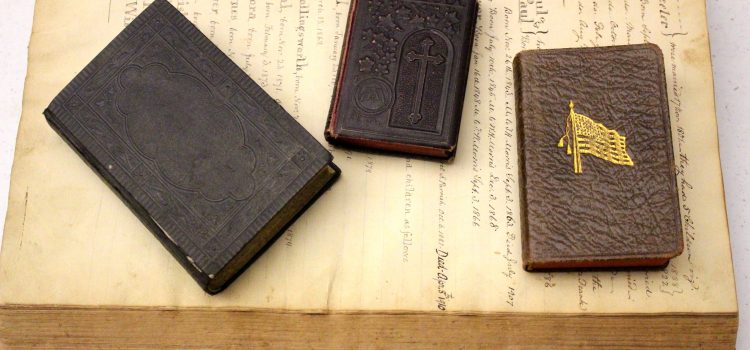 It's been about five years since Joseph Kerry discovered an old, but beautiful family Bible at a yard sale. Inside he found a treasure of family history information from a family long-since forgotten, or so it seemed. While at the yard sale it started to rain. He immediately felt the need to protect the Bible – cover it up somehow. "I started thinking that the rain would destroy the Bible and all that family history inside," he said as he patted that very Bible (he refers to it as the Wheeler Bible) sitting in front of him in his office in Ogden, Utah.
Bible Rescue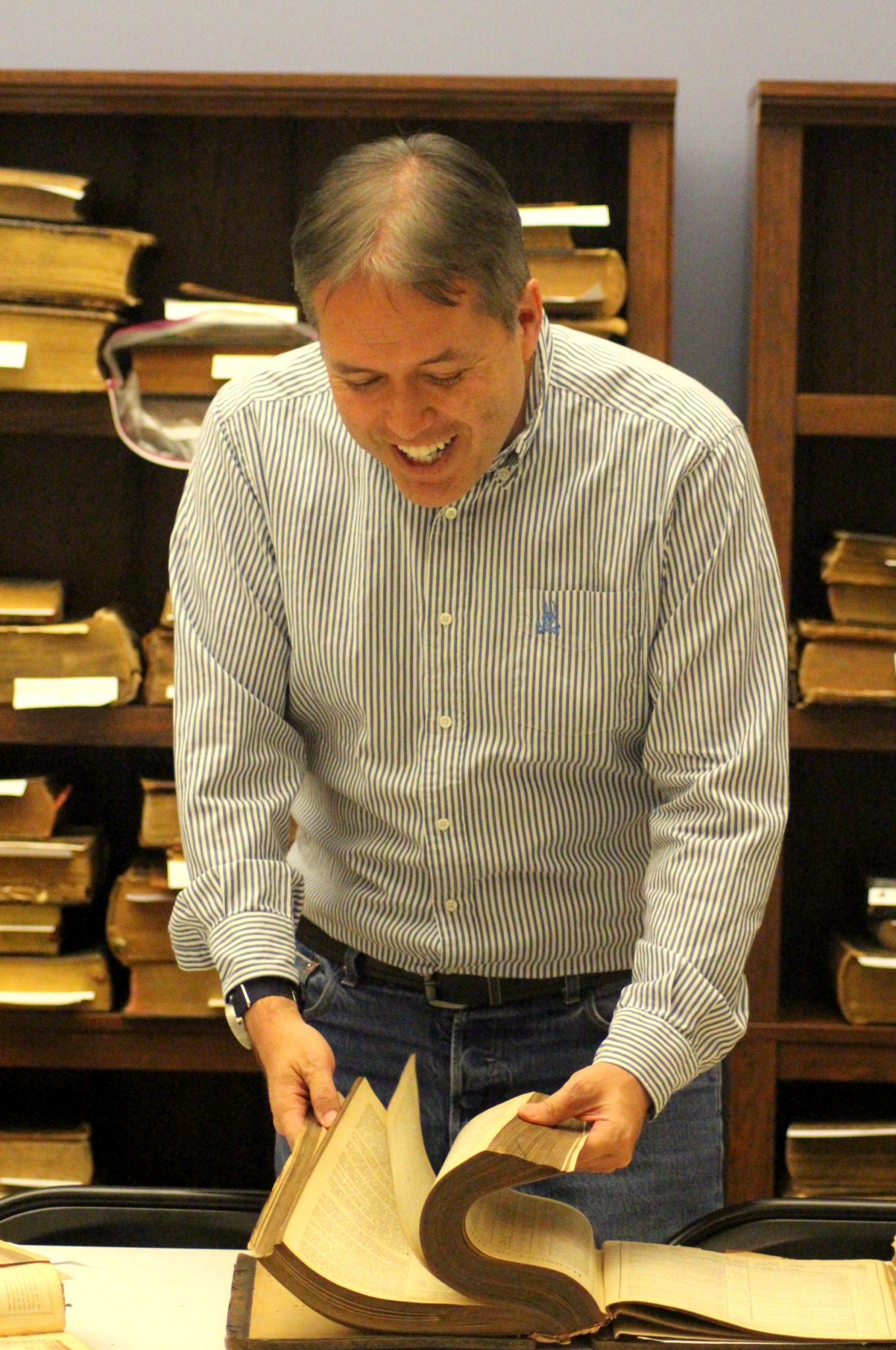 After that, he found himself scooping up Bibles at yard sales and thrift stores. He told friends and colleagues about his finds and the need he felt to record that history with FamilySearch or Ancestry, and to find the descendants of the names in each Bible. He started thinking…"We rescue whales, we rescue seals, why not rescue Bibles," he said with an impish grin. Thus the nonprofit, Bible Rescue was born.
Kerry now houses stacks and shelves full of Bibles and as volunteers come in and review the family history in the Bibles, they tag them with the predominant family name. Then they are shelved until another volunteer photographs the pages of family history. The most thrilling finds are ones that include photographs inside. Another volunteer submits the information to FamilySearch and other family history organizations.
The joy of the family Bible
Bible Rescue now has the largest collection of family Bibles in private hands in the nation, but Kerry says its not intended to be a collection per se. "We want to return these Bibles to the families who they belong to," he said. That's why he is holding an open house for the Bible Rescue on October 20, 2018 in his Peace Legal law office located at 238 25th Street in Ogden, Utah. It will be open house style from 10 a.m. to 2 p.m. In addition to the many family Bibles with Family Rescue there will be Bibles on display on loan from the Brent and Charlene Ashworth. Joseph and Emma Smith's family Bible will be on display as well as the William Bradford Bible from the Mayflower and  Bibles of Jack Ruby and Helen Keller.
One of the Bible Rescue Bibles dates back to the 1700s – a treasure from the east coast area – a large Bible that was well cared-for, really in tip-top shape for a Bible that is almost 300 years old. The penmanship is exquisite and it is large, with large print. Kerry said he has been offered substantial amounts for the Bible over the years, but Kerry isn't interested in passing it along for someone else's collection – he's interested in finding the family. Another Bible treasure is one that was owned by slaves. It is not in near as pristine condition – but more appealing in some ways because it was well-loved and well-used. It is filled with photos of the owners of the tattered family Bible. Kerry has noticed in his time of acquiring Bibles that families that lived a more monetarily successful life seem to have Bibles in better shape than those whose means may have been more meager. Another interesting note about the family history – it is often found in between the Old and New Testaments.
"I really like it when the penmanship changes because it means the history was recorded as it happened. If it's all in the same handwriting you know it was done all at once," Kerry said.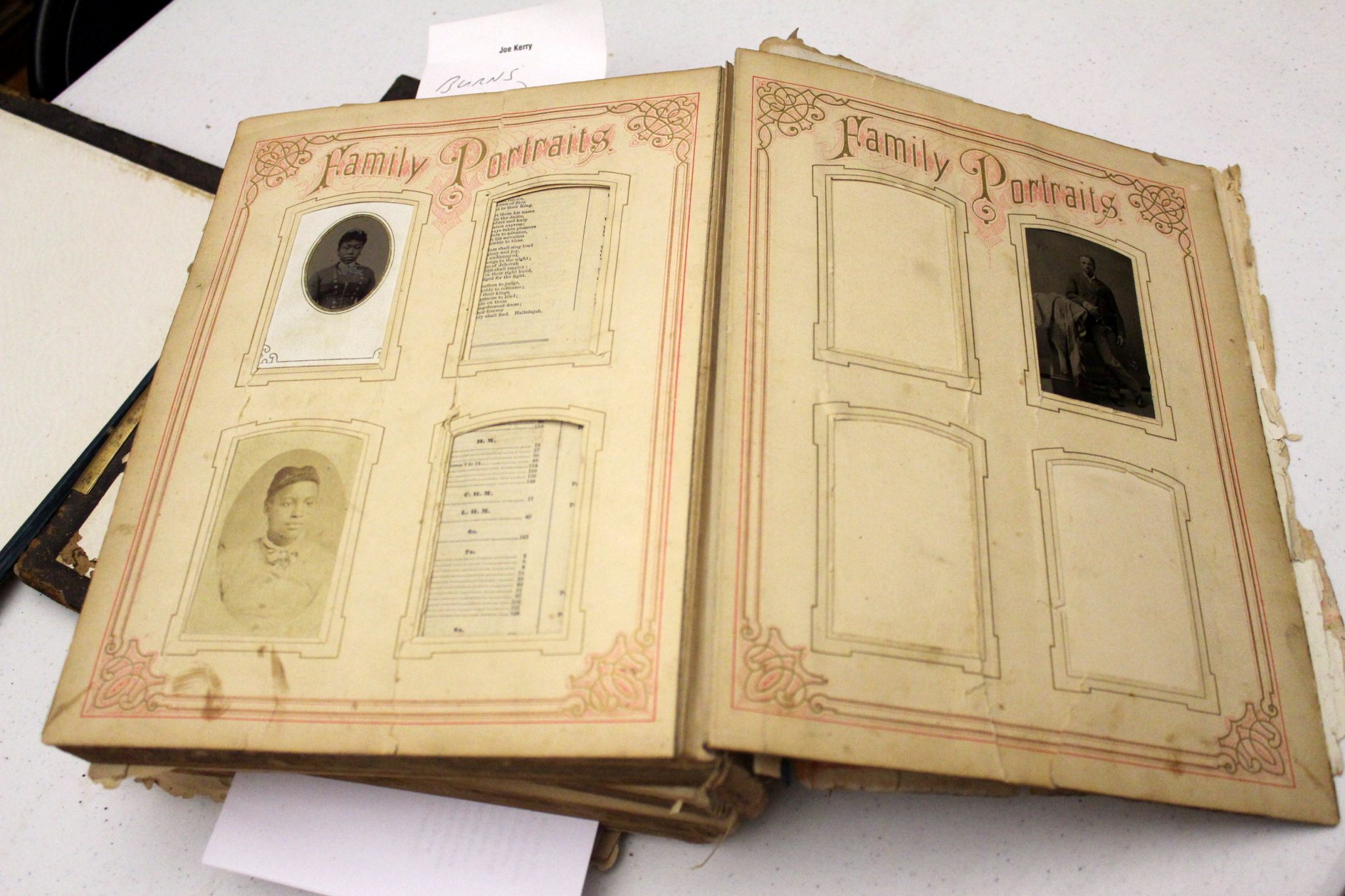 Plenty of family Bibles
The cool thing about Bible Rescue is that there seems to be an abundance of family Bibles out there. "There's something about a Bible. People can't seem to throw it away," Kerry said. "Even if they don't believe in it, they don't want to throw it away," he added. But, people will pass them along to good will, donate them to libraries or schools – a place where they feel it will wind up in good hands. That's why Bible Rescue now receives around 50 family Bibles per year. He stood by the latest stacks that had come in September on the edge of his table. He figures they have found 1800 to 1900 family trees since the nonprofit began. His plan now is create a database so people can search their names and find out if Bible Rescue has their family Bible. If a family Bible is discovered, he would love to have a donation to help the nonprofit keep running, but then essentially, the Bible is theirs.
"I see these every day, but as we have volunteers come in they say this is something to be excited about," Kerry said. He loves watching as youth groups come in to tag the Bibles and peruse the pages, looking for family names. They often get excited and then go silent as they work and search.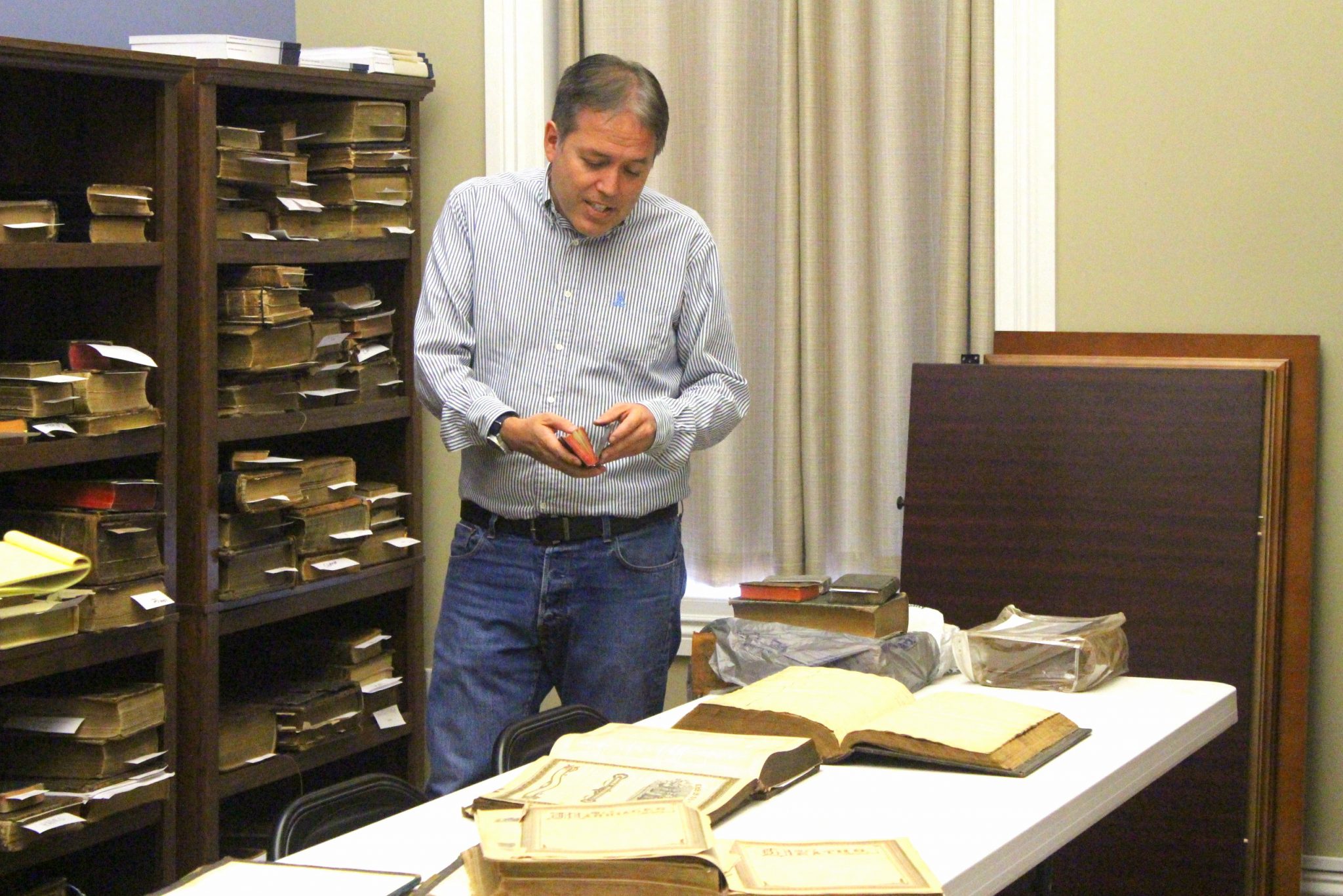 "The thing is, each family Bible has a story," Kerry noted. As he compared the old, well-kept Bible from the 1700s and the slave Bible he commented, "both are irreplaceable." He has a Bible from the Choctaw Nation that all the tribal chiefs signed. He has found locks of hair, photos, flowers and other odds and ends carefully tucked within the pages of the Bible. "I look at some of these Bibles…some before the Civil War…and it amazes me," Kerry said. "Some of these Family Bibles have been neglected, but we know at one time they were cherished. They deserve to be cherished again," he added.
It's about family
He was quick to point out that the work in non-denominational – it's not about one religion or another – it's about family.
Kerry is always looking for volunteers. To volunteer or for more information email: support@biblerescue.org or check the website, www.biblerescue.org.
Other articles you will enjoy from Evalogue.Life: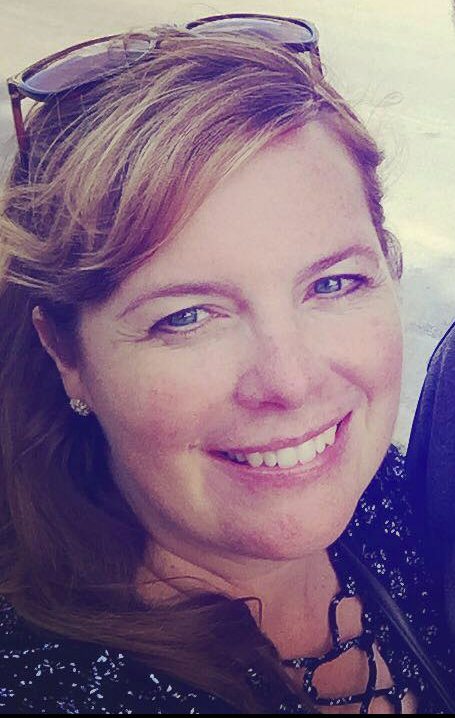 Rachel J. Trotter is a senior writer/editor at Evalogue.Life – Tell Your Story. She tells people's stories and shares hers to encourage others. She loves family storytelling. A graduate of Weber State University, she has had articles featured on LDSLiving.com and Mormon.org. She and her husband Mat have six children and live on the East Bench in Ogden, Utah.
Do a family history interview
Sign up and we will email you a free, printable download of our mini-course to conduct a great oral history interview. You will be done in a week or less.