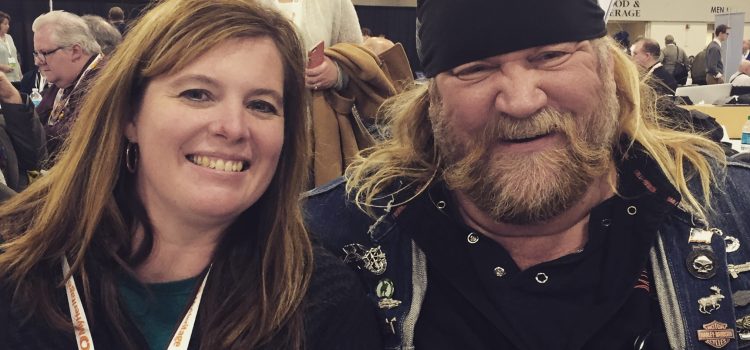 Update: Our hearts are heavy to learn that as of May 19, 2020 Stan Ellsworth is hospitalized and in serious condition with COVID-19. Our prayers go out for his recovery. He's just the nicest guy in the world and we've had several chances to collaborate with him over the years since Rachel wrote this article.
I was able to sit down with Stan Ellsworth of "American Ride" fame at RootsTech in 2016. He told me about his story from high school football coach to becoming "America's History Teacher." Below is our interview. He has some great perspectives about history and life lessons learned from it.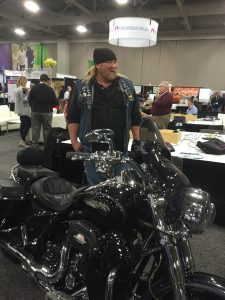 SALT LAKE CITY – Stan Ellsworth always makes an entrance. BYUtv's "American Ride" host moved crowds as he drove his Harley Davidson into the exhibitor hall at the Salt Palace at RootsTech 2016 and immediately drew a crowd of followers in the media hub. People lined up around the outside of the hub and all the media present dropped what they were doing to form a line around his Harley to get a hug from Ellsworth. He didn't hesitate to give hugs and chat with everyone who had questions.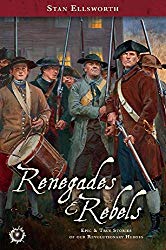 He is currently shooting his 11th season of his popular television show where he travels around America, highlighting important stops where American history has been made. He loves telling the stories, but he has a great story himself.
He was a high school football coach teaching history when he was asked to be an extra in a movie being shot in his town. Because he has a big personality, he was noticed and he drove a motorcycle – something else that was noticeable. "My love of motorcycles and history has made it so I can support my family," he said with a laugh. After his appearance as an extra he was noticed by BYUtv and they asked if he wanted to do a pilot for this new show. Ellsworth loved the concept. Things got going in 2002 but it took some time for things to really catch on. They kept with it and the show went into syndication in 2010. He shoots during an approximate 8-week time frame two times per year. The show started on a sound stage, but after a short time everyone decided it would be good for Ellsworth to take off his "sweater vest and bow tie" and be true to himself. He hopped on the motorcycle and has never looked back.
Stan Ellsworth on Learning from History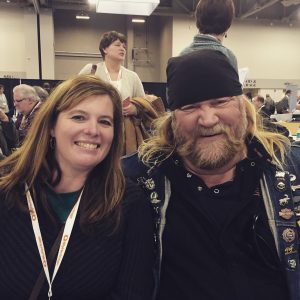 Stan Ellsworth said that history goes on and he has learned with all of his traveling and chronicling stories that if we don't learn history we are indeed, doomed to repeat it. "The difference between our Founding Fathers and politicians today is that they are were not seeking to be politicians. They had a desire to good for our country," Ellsworth said. It didn't take long for Ellsworth to pick his favorite historical figure. "It would have to be George Washington. He wanted to serve his nation. He didn't want to be involved in all of the other stuff," Ellsworth said. One thing he noted that he loves about his job is that he gets to live in history. He has been clear that he doesn't ever want to address current politics. "For the love of heaven don't ever get me involved in the elections," he said with a huge uproarious laugh.
Ellsworth feels that people can find common ground with American history too. "We don't have to argue about what has happened, because it's history. It doesn't change," he said. But, he sees the importance of making sure future generations get the right version of history, and it he takes that job very seriously. While he feels confident that people can find common ground in American history, he thinks it's important for Americans to find what their piece of that history is – find their own story. "It's important for people to know where they came from and what their ancestors did to get here," he said. "Find out if they fought in the revolution, immigrated during the potato famine in Ireland or shed their blood on American soil during the Civil War," he said.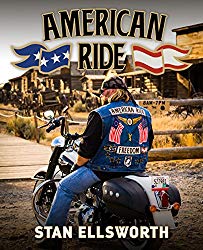 He has found as he traveled the country, learning the stories, that there is value in knowing our own story so we can know we have a hand in American history too. "You can never stop learning with history, especially your own," he said. I loved this idea because I have always loved hearing family members talked about parts of history they have lived through and their perspectives. For example, my dad saw JFK they day he was assassinated. Click here to read more about that. Getting to know the history your family has lived through truly means something. Another example is this interview I did with a Vietnam purple heart Veteran who thought is story was no big deal.
It was great to hear Stan Ellsworth share these thoughts because he has lived it and sees it.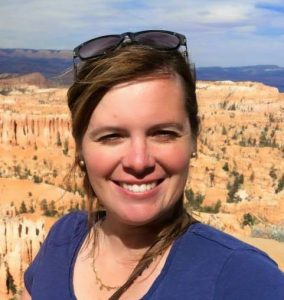 Rachel J. Trotter is a writer at Evalogue.Life, where we tell personal and family stories that inspire, and help you tell yours. She has worked as a writer since her college days over 20 years ago. She loves telling people's stories. She lives in Ogden, Utah and is busy raising six children and loves working on family history alongside her husband, Mat.
Disclaimer: We are affiliates for Amazon. If you purchase books or other products through Amazon by using our links we make a small commission. We really appreciate! It help fund this site. 
Subscribe!
Get our weekly email with tips to tell your story and the Sunday Edition. (Free, of course)