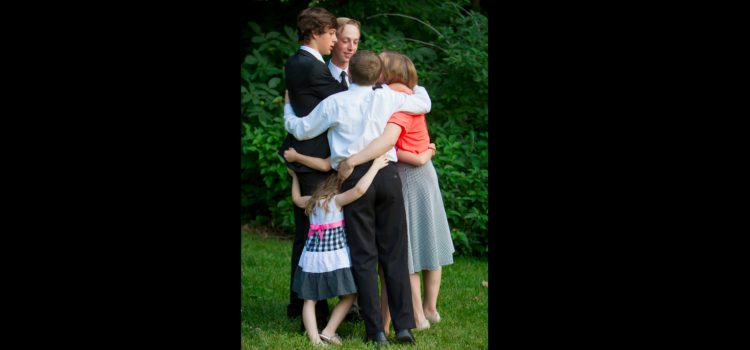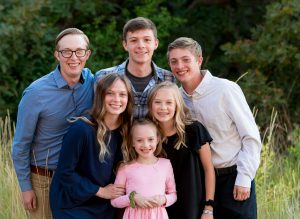 Life is full of poignant moments – moments when time all but stops. Three years ago last July my second child and oldest daughter was leaving home to serve a mission for the Church of Jesus Christ of Latter-Day Saints. As the date approached more quickly, I started to panic about the future of my family. We weren't in any great peril, but times they were a changin'. My oldest son returned from his mission the summer before, but was spending the summer in Oregon selling pest control. He was flying in for four days so we could have some precious family time. I have come to know how precious that time is because of his mission departure in 2013. Because you see, once they start leaving home, they really never come back. Sigh.
Leaving home – emotional times
That first week of July was one of the hardest of my life. I wanted to make time stop. Stand still. But just like sand through an hourglass, the time kept marching on. A few weeks before, some good friends of our family had asked if we wanted another family picture before my daughter left. I declined because we had one done just a few months before and I thought all would be well. Family pictures can be very stressful – coordinating outfits, fixing everyone's hair and just getting out the door can be a challenge. But when my oldest son arrived and the time for my daughter to leave drew close I changed my mind. After all, what would our next family picture look like when we would all be together again? It wouldn't be for three years because my third child would depart for his LDS mission the next summer. In three years two of my children could be married with in-laws and even grandchildren…no rush there, seriously!
The thought of this little family of mine changing so much makes me feel more than just nostalgic but a little nauseous inside…haha. As the photo shoot progressed my husband and I were chatting with the photographer and her husband. We looked up and saw the sight of this pictured above – the six of them wrapped around each other and whispering softly together. I was at a quick loss for words and tears sprung to my eyes. Our photographer stopped mid-sentence, stepped away from our conversation and said, "I've got to get this" She quietly started snapping pictures – and for that I will be forever grateful to her.
As the next few days, months and now years have  passed by I have't given much thought to the moment again, not because it wasn't special, but just because life gets in the way. Having a child leave and go across the sea to a foreign country is tough on a mom, no matter how right and good it is. There are moments of aching hearts and a sense of longing for your child that cannot really be put into words. So, I have been dealing with that, and the crazy busy life of parenting six children, working from home and volunteering way to much in my children's schools.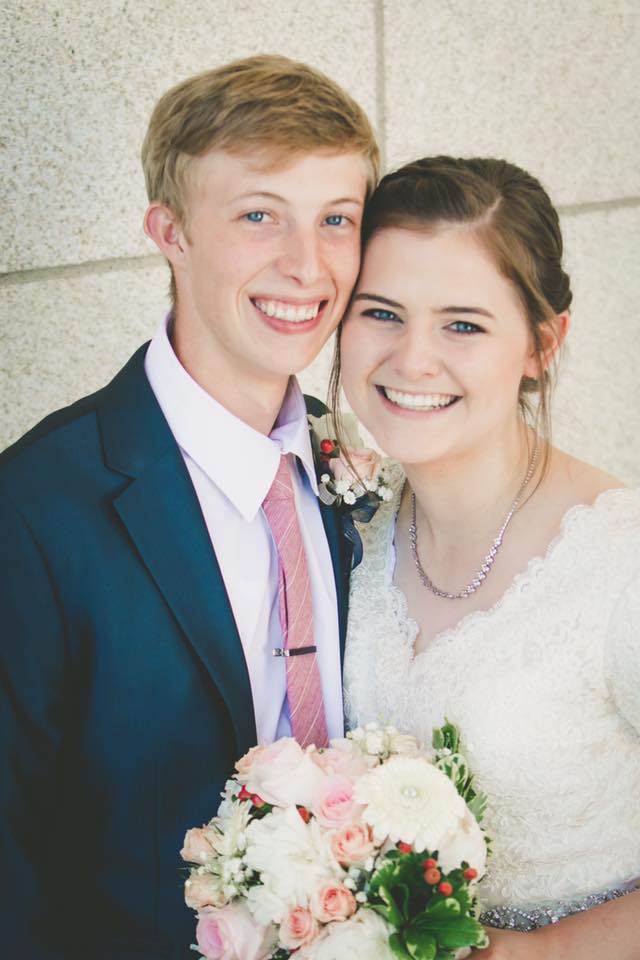 Soon after my daughter left, I got the photos in my Dropbox folder from the photographer. As I clicked to open it, the photo above appeared and covered my screen. Tears suddenly leaked down my cheeks. That moment – that poignant moment came back in a flash. All those days, weeks, months, years of parenting these six rushed into my memory. They are mine and my husband's world. We have given our lives for them – we haven't lost our lives in the process – but they have helped build ours into a wonderful, hard and satisfying journey and we aren't even halfway there yet!
Funny thing, the day after I saw this picture for the first time my missionary daughter was having some issues with her Visa. I had a busy work and mom day and suddenly I had to stop everything I was doing to get some special documents off in the mail to her and not at a reasonable price either. She and I were emailing back and forth to make sure everything was set and I think she could sense my frustration with the whole ordeal. This hasn't been the first time in the four months she has been gone that there have been issues (we can talk about the $950 stolen from her debit card another day.) At any rate, she emailed me and said, "I'm sorry this is so stressful for you." As I sat at my computer searching for some documents, the corner of the photo showed up in my view – another poignant moment for me.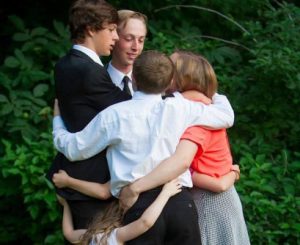 Here I am, missing her something fierce, yet grumbling about serving her. As soon as I saw her apology, I didn't think twice to type back, "It is a joy to serve you, my beautiful daughter." As I typed, guilt spread over me. How can I complain about serving someone who is giving 18 months of her life to serve others and to also serve Jesus Christ? I can't. When I was a teen I had a poster on my wall that said, "He that is greatest among you shall be your servant." Those words ring in my ears often. Am I being the greatest I can be or not so much? My greatest joy in my life comes from serving those six people. They have taught me more about what life, opposition and the joy that rises from overcoming opposition than any other thing in this world. Serving others is always good, but serving those you love is the best. Some day I hope to know what they were saying to each other in that tight circle, but maybe not. Maybe it was a poignant moment for them as siblings just for them to keep. And that's okay, because I will keep my side of this moment for myself deep in my heart for a very long time.
Coming home and leaving home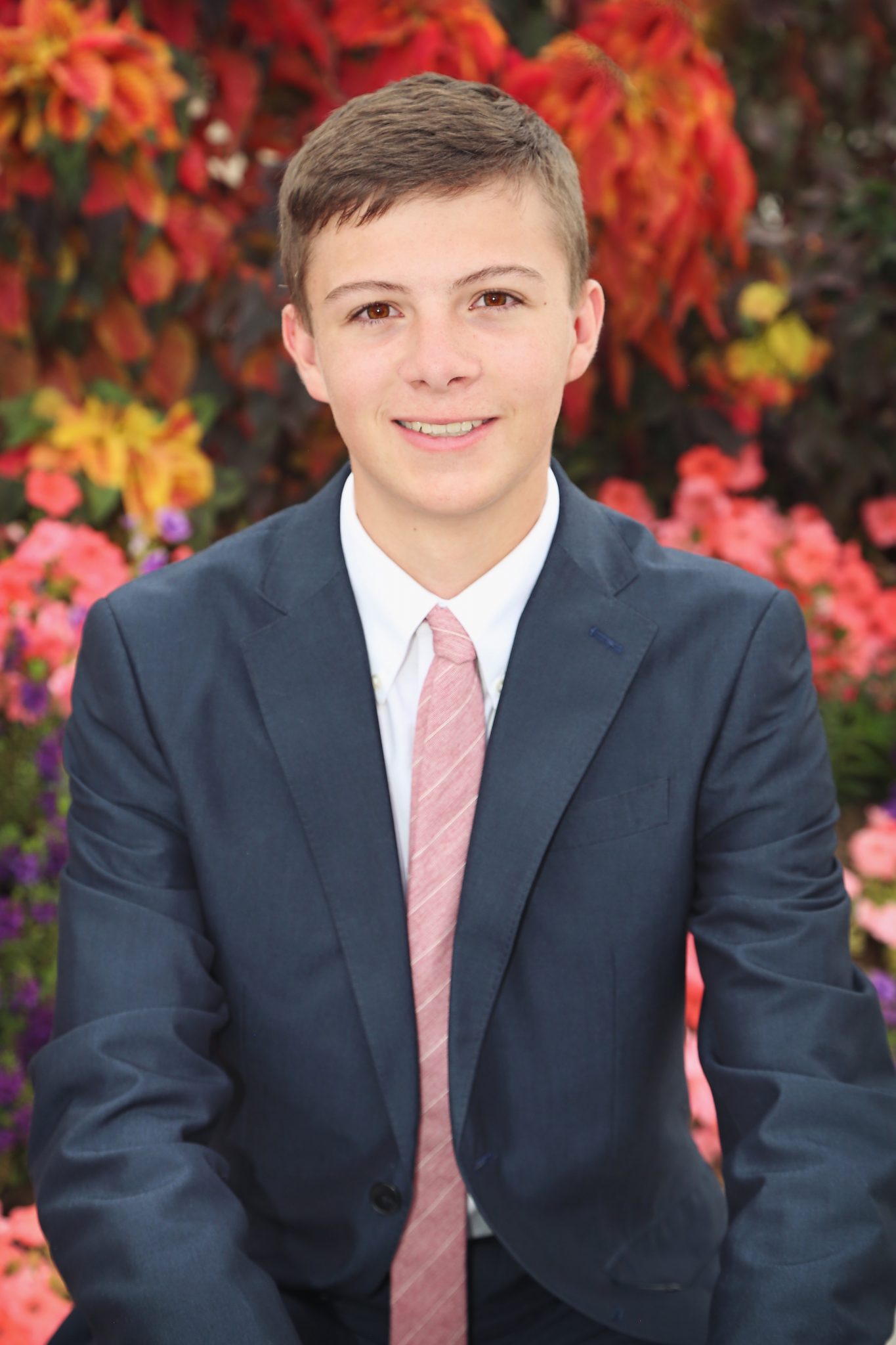 There is another couple of chapters to this story. As I thought that rough week in July 2015, things surely have changed. My oldest son Tyler, got married last year. He set the bar high, marrying a beautiful, kind woman that fits beautifully into our family. My daughter that left on that mission is now home and also got married within a year. Her brother, younger by 20 month just got home from his LDS mission, where he had his own refiner's fire. (Read about that here.)  Wow! I know for sure the best moment of my life was when they were finally all together. We made haste and got family photos taken. As I watched them in a beautiful spot in the town where they were born and raised my joy was full on so many levels. It was…poignant. Prayers are answered. Life comes full circle. The times when we are all together are fleeting, but we make the most of those crazy, chaotic times. I also love how small the world can be through Facebook messenger, group texts and Facetime.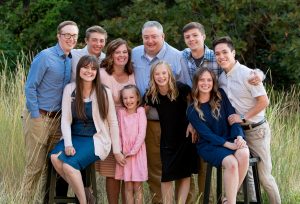 How did I know when I had those three babies in three years that they would seem to leave faster than they came? I feel this torn feeling in my heart – so thrilled to for their accomplishments and life changes but a bit brokenhearted to have them leave the nest…and move away. (Did I mention my daughter moved to Texas right after she got married?) But when they come home, it's golden. They have grown and matured and guess what? They are ready to be adults and conquer the world. Now tell me, how do you parent that? Still figuring it out. At any rate, my children are my treasure. From the 24-year-old down to the 8-year-old. The joy they bring me is unmatched for sure.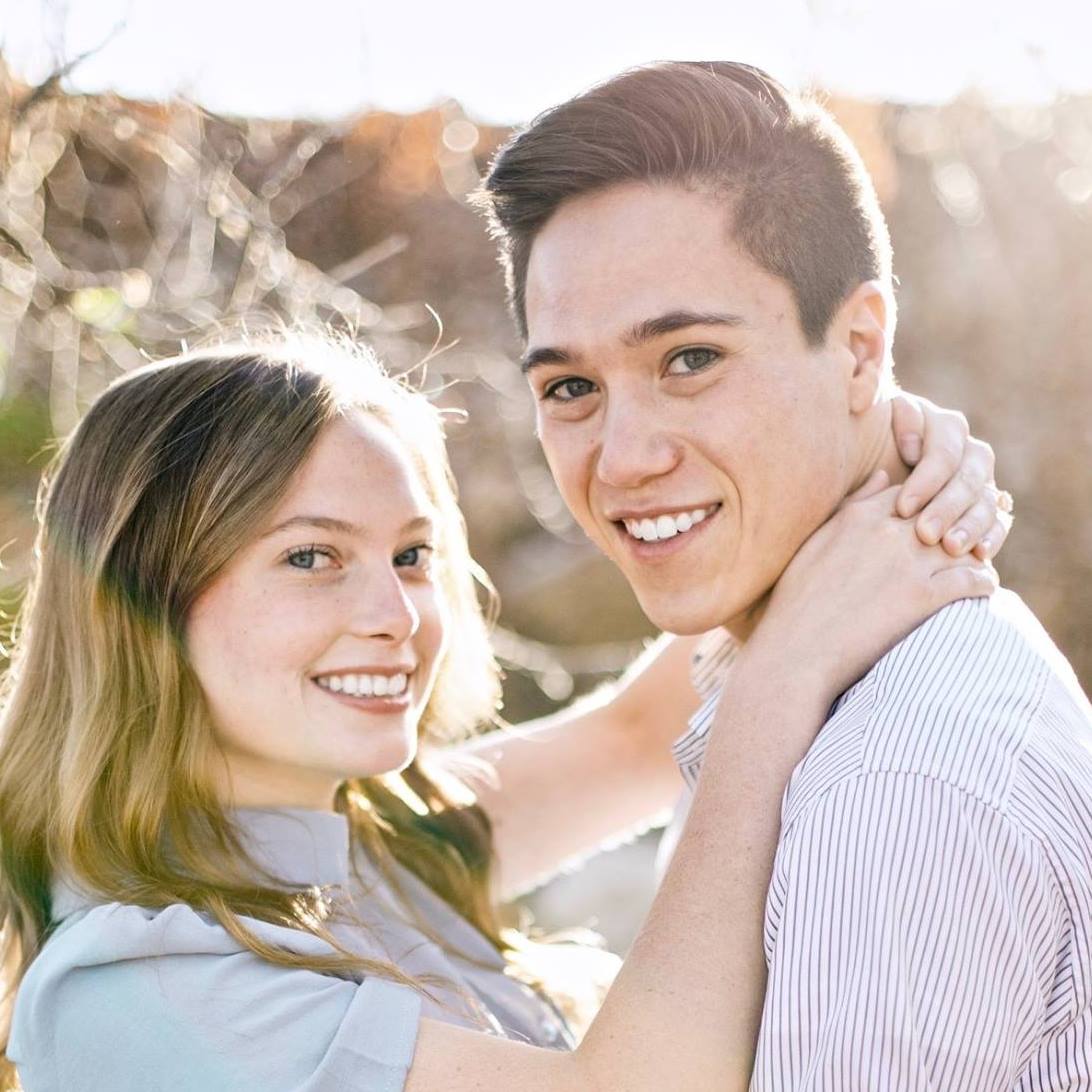 What has been your poignant moment in your parenting journey? I'm sure your children would love to know.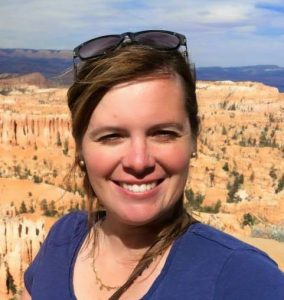 Rachel J. Trotter is a writer at Evalogue.Life, where we tell personal and family stories that inspire, and help you tell yours. She has worked as a writer since her college days over 20 years ago. She loves telling people's stories. She lives in Ogden, Utah and is busy raising six children and loves working on family history alongside her husband, Mat.
Questions Everyone Should Ask
Don't have regrets. Preserve a life story now with our all-time best questions. Interview a loved one or prompt your own personal history. Do it now, and it will be enough.