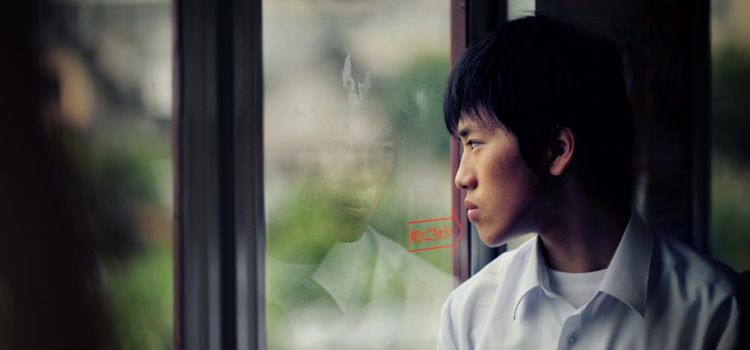 The power of place. What does it mean to you? For me, it means drawing home. Ogden, Utah is where I call home. It is my place, the place where each of my children have been born, the place I fell in love with my sweetheart – even the place I got married. It is the place where I feel the most power in my life and I have always been drawn here. I spent several of my formative years in Lake Tahoe, California but visiting Utah was always home to me and I have never wanted to leave, to be honest. But in recent years, I have found that there are other places that feel like home to me and I feel a yearning to spend time there and truly feel a sense of belonging. As of late, I have noticed that every person has that yearning, but it's not as easy to find as my life has been.
A while back, when I attended RootsTech in Salt Lake City, Utah I had the profound opportunity to meet and speak with Saroo Brierley, author of the book, "A Long Way Home," The Academy Award nominated film "Lion" was adapted from his book. His longing for his homeland, for his biological family, took him on a search that enveloped his life until he found them and unlocked the secrets of his past. He decided to tell his heart-wrenching story to help others who also feel that longing, so they would know they could do it – that they could overcome the trials and find their source of home.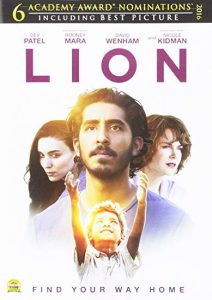 Now I will get a bit personal, talking about how my family has found their power of place over the years and as you read, think of how the places you call home give you power to live your best life.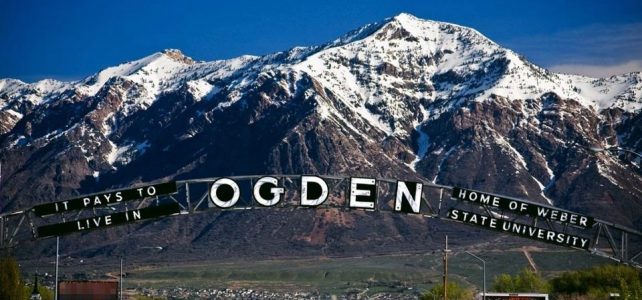 College, a new town and a new life
My husband was born and raised in Provo, Utah and wasn't a part of the predominant religion growing up. He longed to be a in a place that was different, where he felt he belonged. He was a talented debater in high school and several colleges sought after him, even Harvard. But for some reason there was a pull for him at Weber State University in Ogden. After giving it much thought and many campus tours, he landed there – the pull to the place being undeniable. Just before he left, his Grandpa Trotter (who he loved and admired deeply) let him know he was raised in Huntsville, Utah, a mere 15 miles from Weber State University. My husband thought it was cool, but didn't give it a whole lot of thought at the time. Fast forward 2-1/2 years. He met and married his college sweetheart who was an Ogden girl and knew his roots were getting deeper and deeper in Ogden – not that he minded. He loved the place. He started talking to his Grandpa more about his life in Ogden. He shared stories of soaping the tracks of the Bamburger and of nights wandering the streets of Ogden. He talked about the hardness of life in the valley during the Great Depression and the reasons for leaving Ogden, but also admitted he often longed for that home.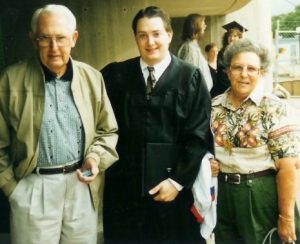 He loved the fact that Mat was here and they had this little part of their lives that they shared. Times were rough for Grandpa Trotter and his family during the Depression and his family didn't talk about it a lot and when they did it was about the hard times. So it what a breath of fresh air to hear about the happy memories. It touched my husband deeply that his grandpa shared his tender thoughts of the place he now calls home. Mat Truly understands the power of place and believes he was drawn to Ogden because of the deep roots that were already planted by his great-grandparents.
Related: What's the History in Your Family History
A power of place that's not home
I found a similar connection this past summer. I was born in Ogden, but moved to Lake Tahoe as a baby. As I mentioned before, I spent my younger years there, but visits to Utah during my childhood were golden. I longed to move back. As we drove into Ogden it gave my stomach butterflies. I have felt the power of place here since I was 7 and have never had a real desire to leave. My roots are here and so are the people I love and adore. So it surprised me when I felt a longing for home in a different place.
Related: How to research the history of a building or place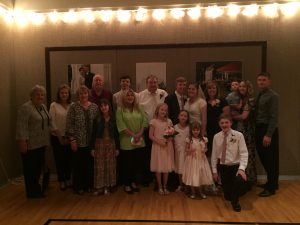 My father is from a town in northeast Texas called Cleburne. I spent most of my summer vacations there visiting grandparents, aunts, uncles and cousins. Because of my love of all things Utah, I didn't fully appreciate Texas then. As I became a teenager I appreciated the differences more – southern hospitality, delicious food and a loving family. Once I was married I didn't visit as frequently, but because my dad speaks of his home with such love it has always been close to my heart. I've had a longing to visit there, but trips to Texas with little ones are long and flying is expensive. But it felt like a little tender mercy when my oldest son fell in love with a Texas girl whose home was very near all my relatives. What could be a more perfect excuse to visit that part of my life than a wedding? And not to mention the coincidence of my son falling in love with a Texas girl.
For their wedding reception, we had one of our best family vacations to date including a wonderful family reunion with my Texas family. Moments I wish I could hold onto forever. I was able to take my children to all the places of my youth – my grandparents' home, the lake were my dad took us swimming, my grandpa's fishing hole and the family cemetery. My sister and her family were along for the trip too. There are no words to describe the feelings when we stopped at the Cleburne sign for a family picture or when my son stepped onto the football stadium where his grandpa won a state championship – hollowed ground for my football-loving family. It was pure joy to see and feel all those memories of love and home and to share them with my husband, children, sister and her children. It was pure joy for me as I walked into the cemetery.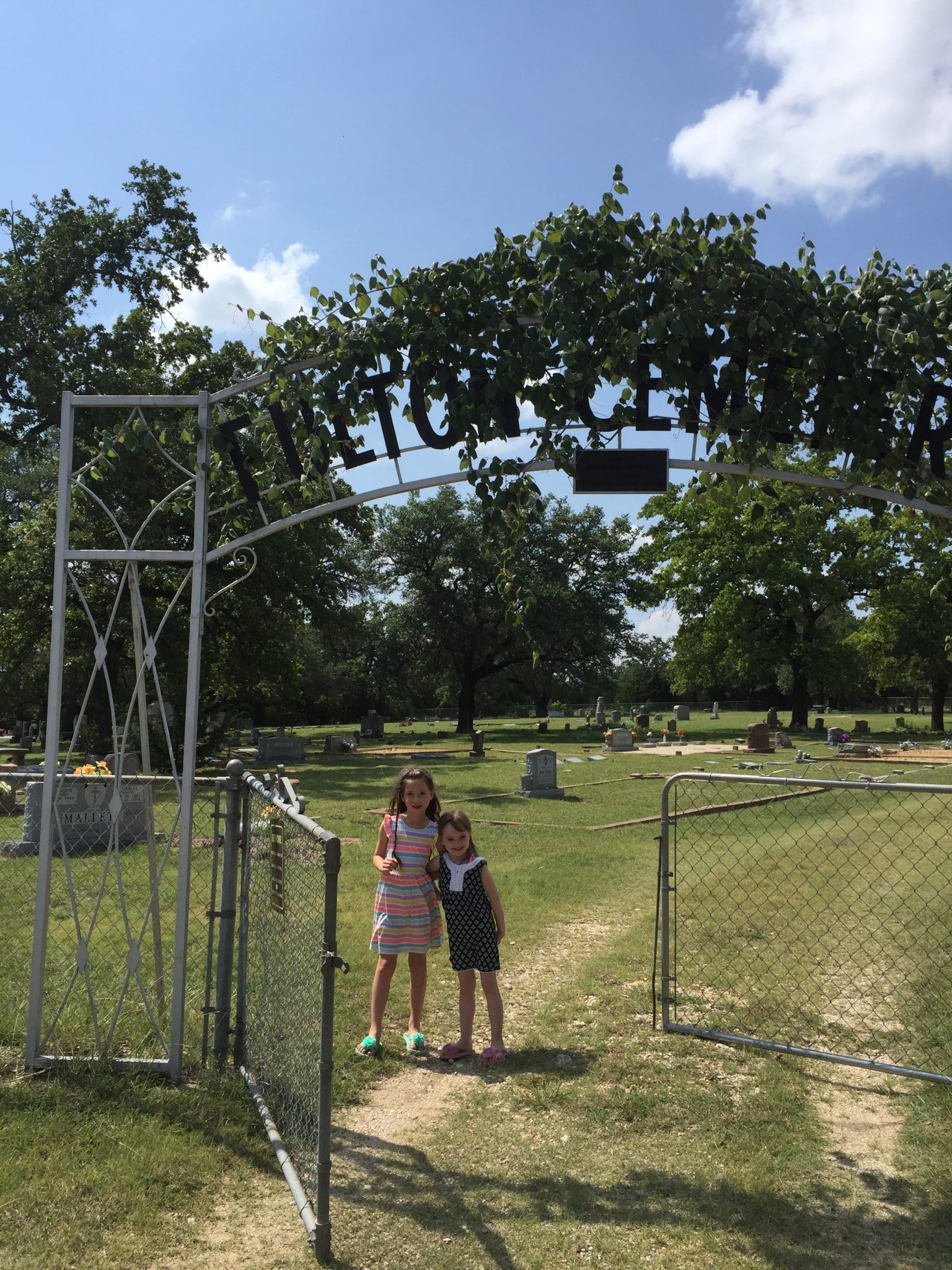 I couldn't help but feel emotion as I saw name after name I recognized my dad talking about over the years, names on a genealogy fan chart that I realize are real people – my kindred – my blood. I imagined the hardscrabble life they led – tying their babies in trees to work the fields to protect them from wolves – killing snakes with hoes on the daily – unimaginable to me today. The power of place there was something special. I felt cold chills as my daughter lovingly skipped to the grave of her great-grandmother for whom she is named. And chills are hard to come by in Texas in July! I know I will likely never live in Texas, but it is a place of home, of love and a place I cherish forever. That place truly has power for me.
The plot thickens. My oldest daughter met and married a man from…you guessed it, Texas! His hometown is just about 30 miles outside of Dallas. In all of the irony and non-coincidence that can be imagined, she is now living in the heart of Dallas while her husband is in dental school with my beautiful new granddaughter, Lova. She gets to spend time with her extended family that she only saw a few times growing up. I could not stop the tears when my daughter sent the video of my sweet granddaughter meeting her Aunt Debbie for the first time. They had an instant connection, like they had knew each other. What a special scene and a special place for my daughter to land.
Related: Family Vacations and Family History
Finding your roots and your place
I was struck by this concept of power of place again while working with a client. She wants to weave together a story of her ancestors her children can enjoy. The completely uncanny part of this journey is that by pure coincidence she and her husband retired in the town where her family history originates and they chose to live in an area only about 10 miles from where her ancestors settled more than a century ago! Did she know this? No. She knew she had family from there, but had no idea how deep the roots were when they decided to move. She simply felt drawn to the place and got the family history bug to learn more. She told me: "It seems that family history is becoming part of me…as we've had all this time with family recently I realized that I've mentioned ancestors, or a family story, or something about our home movie project as they fit into conversations," she said. She feels that feeling of closeness to her family history and I strongly believe it's because of where she is living now – so close to her roots. (Note: check out this great article by FamilySearch on researching places.)
Is finding your place a coincidence? Probably not.
Another uncanny side note related to this power of place comes from my 19-year-old son who is now serving a mission for the LDS Church in the California Roseville mission, miles away from my mother's childhood. My grandfather was a logger until that company unexpectedly shut down and they moved back to Utah. I have spent my life hearing stories of their life and the small town where they lived. So now my son is just miles away from that small town in another logging town – Lincoln, California. He said it is a place that feels like home in a way he can't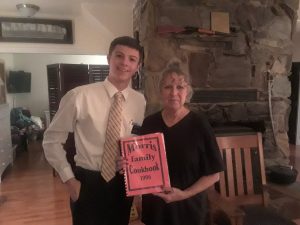 describe. Hmm. I wonder why. I suspect my grandpa, who only knew my son as a toddler is cheering for him on the other side.
Related: My son and the Paradise Fire
But the plot also thickens to the Northern California place. I mentioned before that I grew up in Lake Tahoe, California. After my husband and I were married, we found out that his great-grandparents and great-aunt settled Lake Tahoe. My husband recently found a book a distant relative had written about their adventures there. In that book, it details the Cal-Neva lodge and how it was built and the role his family played there. The cool coincidence? That's where my parents worked and I spent some time there myself. When they described the lodge from the 1920's I was able to recognize the description from my formative years. When my husband read me the details I got the all-too-familiar-hair on the back of my neck feeling, knowing that my husband and I's connection is much deeper and profound. Our places are the same.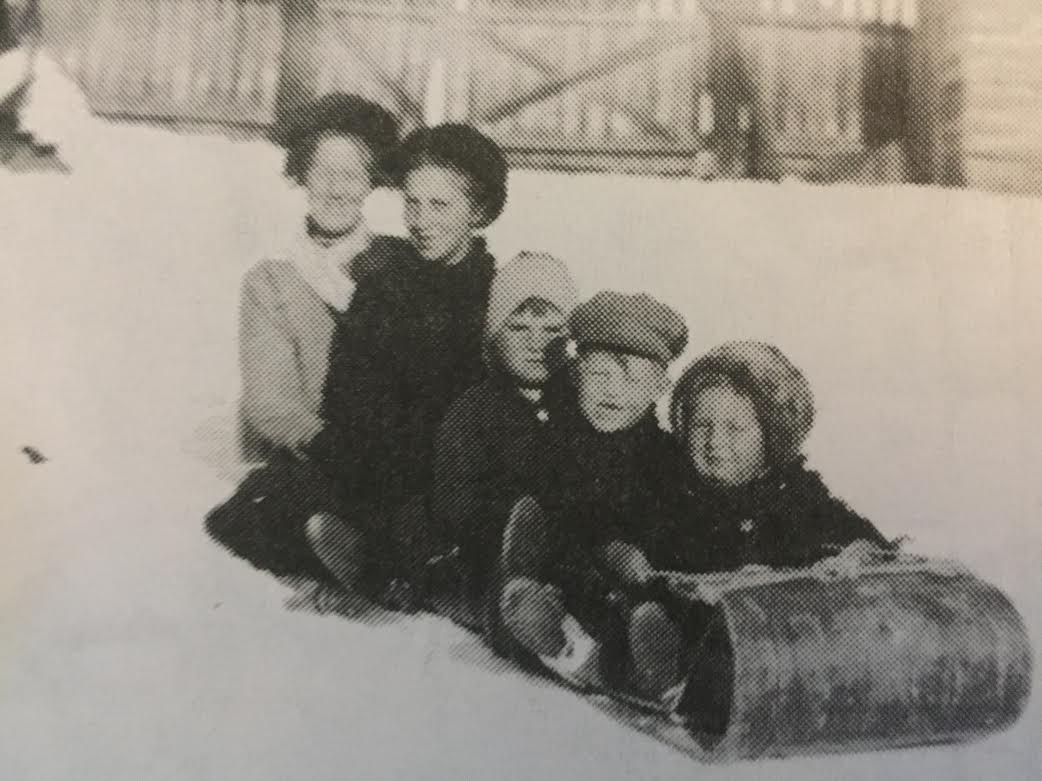 So what do we do with all of this? Find our place and recognize it. Write about it. Tell your story and don't hesitate if you are drawn to a spot, find out why. Do a little digging, find out what about home is taking you there. You won't be disappointed. There is a little home wherever we go.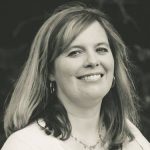 Rachel J. Trotter is a senior writer/editor at Evalogue.Life – Tell Your Story. She tells people's stories and shares hers to encourage others. She loves family storytelling. A graduate of Weber State University, she has had articles featured on LDSLiving.com, LDS.org, Meridian Magazine, and FamilySearch.org. She and her husband Mat have six children and live on the East Bench in Ogden, Utah.