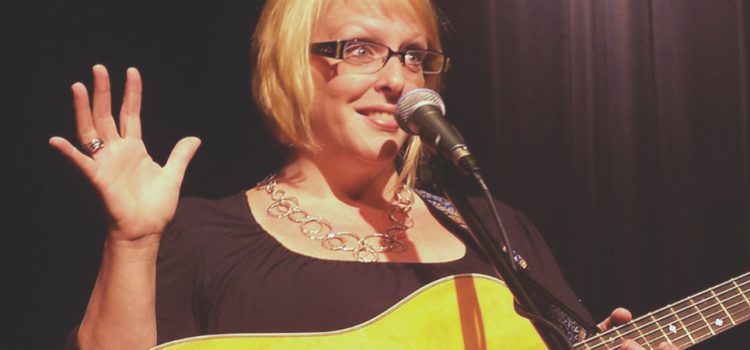 National storyteller Kim Weitkamp has learned that the best way to teach is to tell a story. Story captivates listeners young and old, and is how to teach without being preachy. She got into telling stories because, "I love to talk and I love to make things up," but she keeps doing it for a more poignant reason. "When you tell a good story with intention, It makes a ripple into humanity."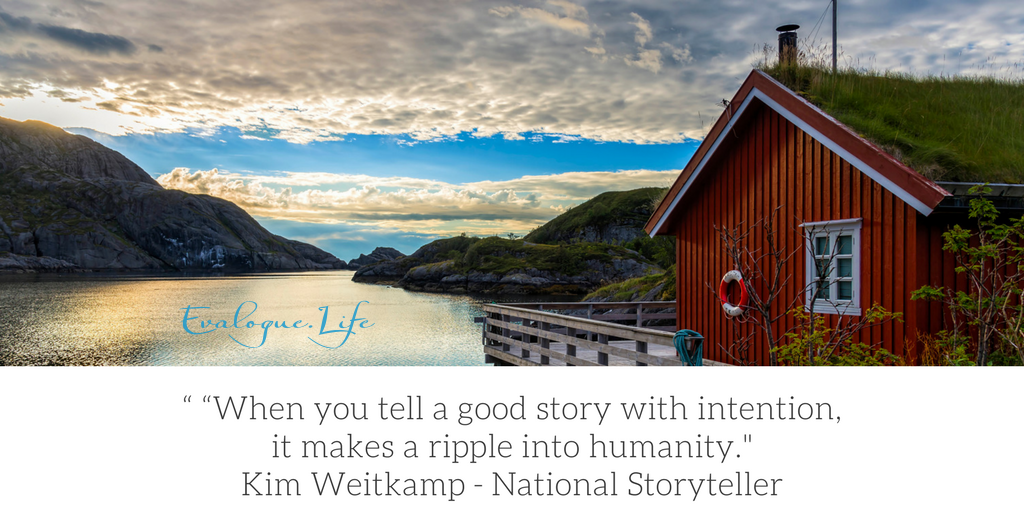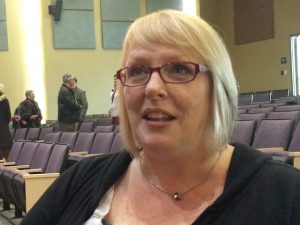 Weitkamp jokes that as a girl when her family changed denominations, it most profoundly affected her by opening up her television options. She began constantly writing TV shows and got her family to play parts.
She was always quite different from the others, "Nobody in my family was involved in the arts," but she says now with a smile that her mother lives in a perpetual state of apology. "To me as a daughter, that is beautiful."
Later, she says she needed a captive audience for her stories so she became a pastor and worked with adjudicated youth. When she began to use applied storytelling, that's when she really knew who she was and how she would make a difference. "In the middle of a story and laughter, you can deposit things into a human being and change them without it being a defensive conversation."
Tell a story to expand the mind
As a master of tall tales, Weitkamp said stories have a more important purpose than people might realize: to expand the mind. It helps children see that more is possible than they had previously imagined.  "There's nothing better than telling a story and seeing the wheels turn and people are trying to figure out if it could really happen. Watching the faces, I love it."
Tell a story by evoking memories with this trick:
In the workshop, Weitkamp and Bil Lep shared tools of the storytelling trade, and I loved this tip. She keeps a file of memory triggers with one singular word or a phrase on the top, for example, "Dresses." Then, she lists the first five memories that immediately come to mind when she thinks of that word or phrase. One of those memories will generally provide rich material for a story. She keeps these story maps and refers to them when she is considering new stories to write. She is onto something here. Whenever we talk to experts about how to jog memories, the advice always seems to come down to this: ask a specific question to elicit specific memories. For example, check out this related video: with FamilySearch CEO who told us this: Ask specific family interview questions to tell awesome stories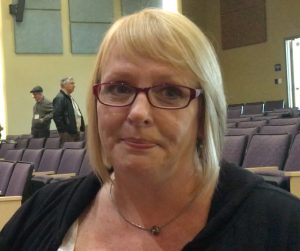 Family Stories and DNA
Weitkamp also told us after her presentation that she was recently given a DNA kit as a gift, and she got emotional when she opened it. "I am fully into my own genealogy. Something a lot of people don't know, because I speak so well of my mom in my stories, is that she's actually not my birth mother. So even though I had a lovely family, I always had this part of me that was waving in the wind, ungrounded."
With questions about why she was so different than other members of her family, her genealogy answered some but "When I did my DNA, I found out that I'm not a little bit Irish. I am raging Irish. It grounded me in who I am and it explains a lot about my personality."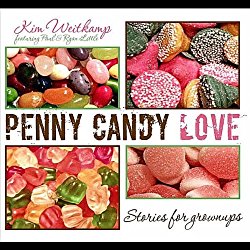 As a post-script, after her presentation, I bought a copy of her CD "Penny Candy Love," which my husband and I listened to on a road trip. It's sounds corny to say, "I laughed, I cried," but I did. It is a lovely example of rich family stories, especially about her mom and dad. I absolutely recommend it to anyone interested in benchmarking how to tell a story, or just for a great listen in the car. Kim Weitkamp is on the national storytelling circuit for a reason. You can get it on Amazon by clicking here or by clicking on the image to the right.
She went on to say why genealogy is important. "I think for anyone who is going to be a storyteller, it's so important to know who you are. Whether it's listening to the stories about yourself from your parent's mouth, or digging up research, it's so important because the more grounded you are as a storyteller, the better you can deliver."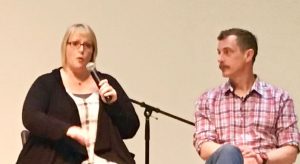 One of the best tips for anyone wanting to know their own history is to ask family members, "Do you have any pictures that aren't in frames or in photo albums?" When she asked her own dad this question, he brought down a box of military photos that nobody had ever seen. That experience and the resulting conversation changed their relationship. When she fully understood his story, she "instantly forgave him" for having been a distant parent who struggled to give affection, "It was like 30 years of therapy…I wanted him to know he was the most loved man in the world."
If you liked this article, check out the video below of  Bil Lepp, Kim Weitkamp's co-presenter
We'd appreciate you commenting on and sharing this page!
By Rhonda Lauritzen, Author and Founder at Evalogue.Life from Weber State University's 2017 Storytelling Festival.
Want help telling your story? That's what we do at EvalogueLife!  Click on this photo: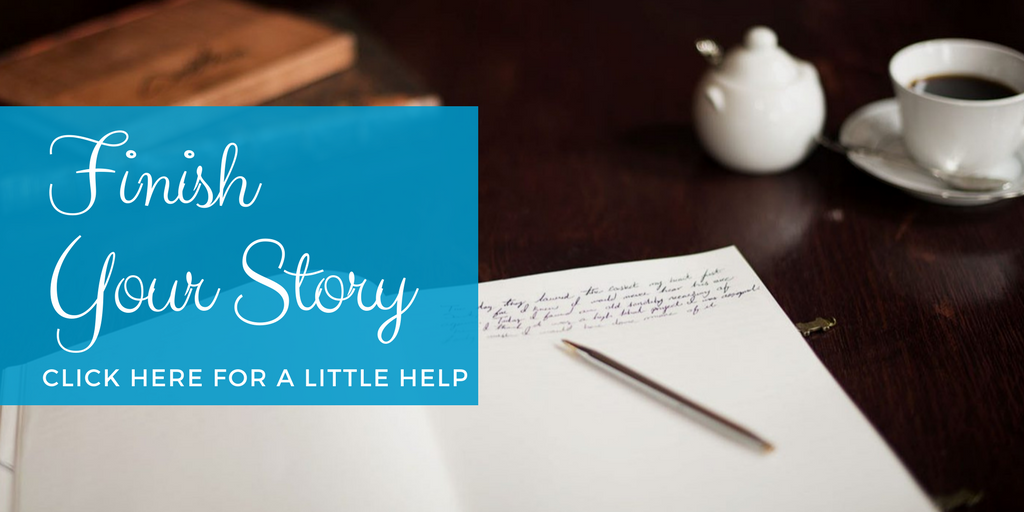 Printable Question Book
Free download makes a great gift for parents or grandparents.