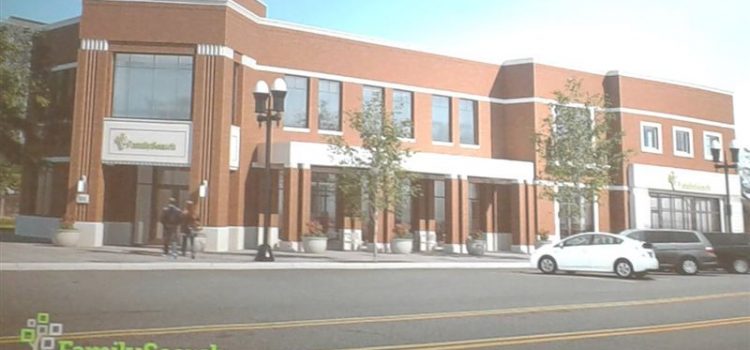 Well, the rumors can be put to rest. LDS Area Seventy Steven Petersen announced last week a new family history center will be opening in Ogden, taking place of the family history library on 24th Street. He announced the new center will be located across the street on the south from the Ogden LDS temple in a spot that was used for parking during the LDS temple open house just over two years ago.
Exciting News
When he made the announcement claps and happy gasps resounded through the room at the Ogden Family History Conference last week.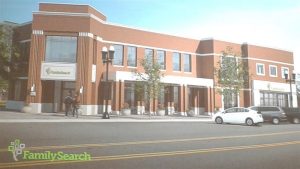 He showed renderings of the center, but was quick to point out there are still a few pending approvals from the city before things are set in stone. "We are hoping to break ground in mid-October," Petersen told the excited crowd. Part of his stewardship as an area Seventy is to oversee the Family History Library.
Stephen Felt, who is a volunteer at the popular and busy library, said his understanding is that the new center will be modeled after the new Family Discovery Centers in Layton, Salt Lake City, Seattle and Philadelphia. The discovery centers have several stations where families can "discover" intriguing things about themselves and how it relates to family history.
"This is a watershed moment for the people of Northern Utah," said emeretus General Authority Marlin Jensen. He was a guest at the conference with Petersen. "I can't help but think of Emil Hansen who started this center and David and Cindy Erickson (the current directors) and all of you who love family history and involve yourselves in it," Jensen said.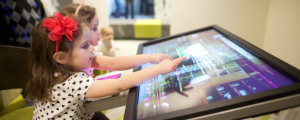 Jensen noted that this concept is something that has been in the works for a very long time. "I remember when then Mayor Matthew Godfrey called me and asked if he could meet with the First Presidency to talk about upgrading and renovating the Ogden Temple. He was quite a visionary young man," Jensen said with a big smile. He pointed out that Godfrey had a great vision for what Ogden was and what it could be. "As he layed out his case President Hinckley said they would take it under advisement," Jensen said. He was thrilled to be at the meeting and hear the exchange at that time. "And now we have a beautiful temple and we will have this beautiful new family center," Jensen said. He laughed as he said that the family history center is shipping and the temple is receiving. "I can't think of a better spot than right across the street from the temple," Jensen said.
Sharing the Space
The complete layout of the building hasn't been totally revealed, but it will be multiple floors with the family discovery portion on the main floor. The Ogden family history center has been a very busy and productive spot and so they don't want to lose that facet of it.
Another interesting part of the new space is that The Treehouse Children's Museum will be expanding in the space as well. Cheri Walker is on the board of the museum and she said they have been working with the LDS Church for a few years to make the expansion of The Treehouse work with the new FamilySearch Center. The Treehouse will take the space just west of the museum where the narrow road is a just a little west of there, leaving plenty of space for the FamilySearch Center. "There will be some really cool green space in between and it's going to be really neat," Walker said. "There are some great things planned," she added.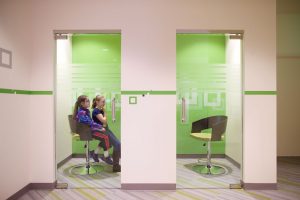 For me, not only as a family history enthusiast, but also as a mom, this is very exciting news.  It is for many in the community as well. I have taken multiple trips to family discovery centers including Salt Lake's, Layton's and Seattle's. It is convenient to have it right across the street from the temple, especially for tourists to be in such close proximity. Our family has spent hours "discovering" family history at the centers and then enjoyed the fruits of our labors after we have come home – watching interviews and looking at pictures we retrieved while there. It is also a super convenient spot for recording interviews for free, something that is right in Evalogue.Life's line of work!
A friend of mine, Peyton Davis, said it best: "I am so excited! What a huge blessing and an amazing resource! I'm thoroughly convinced that the more connected we are to our roots (ancestors), the stronger our branches and leaves will be!!Family history makes our communities, families, and individuals stronger! I couldn't agree more. Petersen also pointed out how people who know their families and become friends with them are stronger and happier. Having this location at our fingertips will do just that. 
Soon, we will post more details about the center, including a groundbreaking and timeline for completion. In the meantime, enjoy our articles on the other centers, so you know what you have to look forward to. One of my most tender moments with my teenaged son occurred as I listened in to an interview he did in one of the rooms at the Salt Lake Family Discovery Center. It's the good stuff of life, I tell you. Ogden is ready for you Family Discovery Center!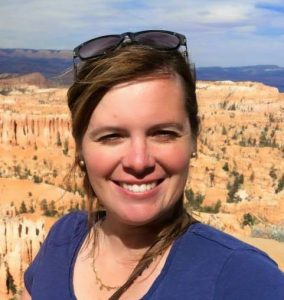 Rachel J. Trotter is a writer at Evalogue.Life, where we tell personal and family stories that inspire, and help you tell yours. She has worked as a writer since her college days over 20 years ago. She loves telling people's stories. She lives in Ogden, Utah and is busy raising six children and loves working on family history alongside her husband, Mat.