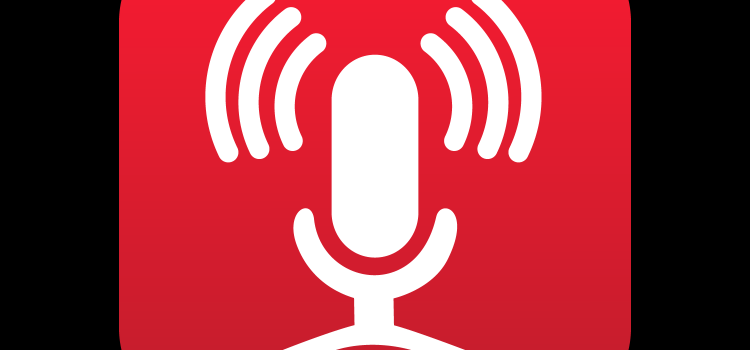 There is no shortage of voice recorder apps, so I want to talk about a few more this week. After seeing such a wide variety of paid apps, I have to wonder – are they as good as they say? There are so many! I have reviewed several very different apps that I felt represented a good diversity for the range of what the offered. I thought I had found an app that would do phone recording with the Voice Recorder app, but when I tried to listen to my recording there was nothing there and upon more research found I was mislead to think that it did such a great thing. So, I've been on the hunt for one that does.
Voice Record Pro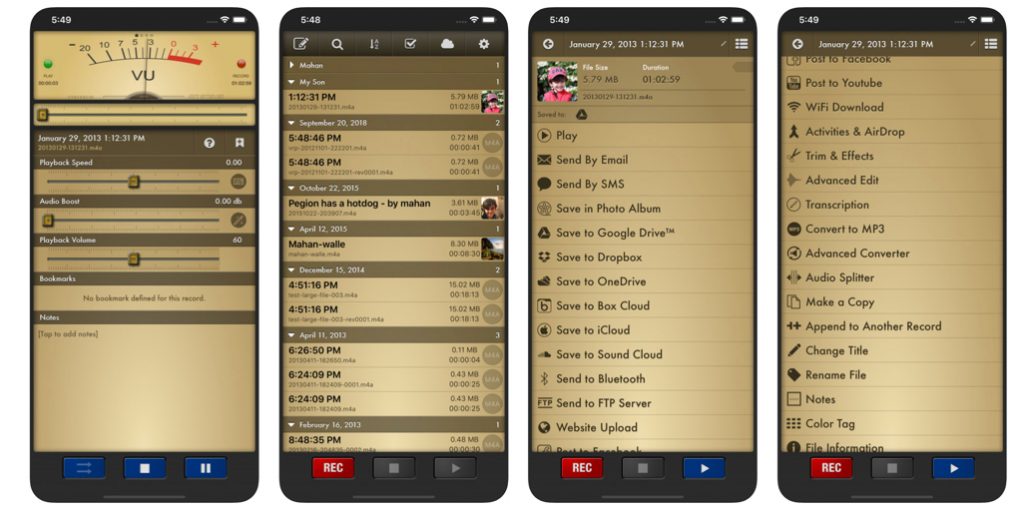 Note that there is a free version of this app with ads, and also a paid version which runs around $5. There is also a slightly different version for the iPad vs. the iPhone. We first learned about this app from a professional in the broadcasting industry when we asked him what his favorite was. His answer was swift and emphatic: Voice Record Pro. He said it offers the best functionality, which worried us that it might be complicated to operate. Not so. It is a professional professional voice recorder that allows you to record voice memos and on-site sounds at unlimited length with configurable quality. We use it for oral history interviewing mostly when we need a backup or if we don't have a digital recorder handy. It is easy to use, robust, and has the flexibility to record in different file formats: M4A, MP4, MP3 (MPEG) and WAV (PCM). Plus, it has a converter to change formats. You can edit audio right in in the app, change file names, upload and share. In short, all the features you might ever want, with an easy-to-use interface. Click here to see it on the iTunes Store.
Related article: best affordable microphones we use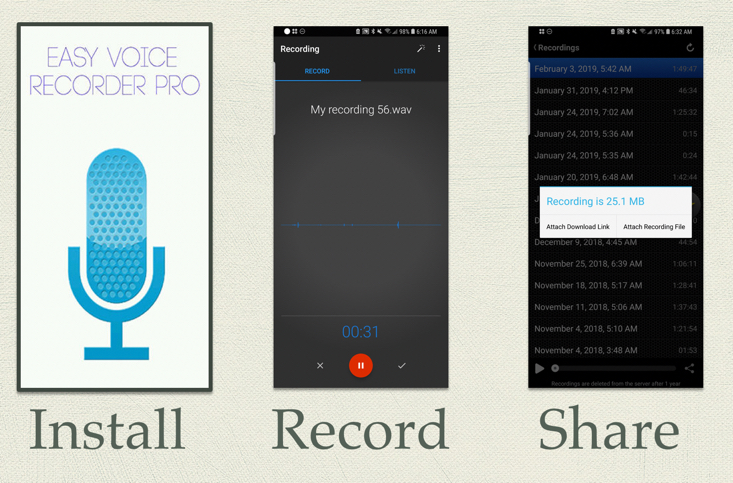 Quick note here. Rhonda is an Android user, and the main free app she uses for recording oral history interviews on the fly is Easy Voice Recorder. Click here to get Easy Voice Recorder on Google Play. We'll add more detail to this review in the future, but for now, here's a note that after using a lot of apps, this is by far the one she likes best for Android. She uses it nearly every day to record audio notes on the go, as well as when she needs a backup recorder or does not have a digital recorder handy.
Related: Free printable – Questions everyone should ask
Smart Recorder: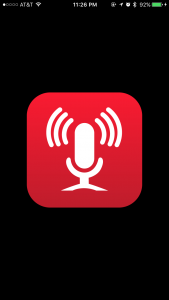 I tried out a few other apps this week that I hoped I could voice record with but had no luck, but they seem pretty like pretty good voice recording apps for interviews though. The Smart Recorder app was pretty awesome in that there are several choices and ways to record included in the free app. Tips also pop up on the screen when you open the app. This can be a blessing and a curse. I enjoyed getting the tips, but they keep popping up all the time. You can turn this reminder off, but I do admit the tips are nice. I just wish they weren't right in the middle of the screen.
I had the impression before downloading the app that the app itself transcribed my recording upon command. Not so. When you hit the transcribe button it takes you to a page letting you know you can get your recording transcribed by a "team" outside the app and that it would cost more money beyond even the premium version of the app. Great idea if you are in a hurry, but there wasn't a lot of advice on what exactly the costs would be until you have already spent a lot of time and effort to have the recording transcribed. I won't be using this feature because it seems a little unpredictable. But, the features of this app are great and handy compared to the simple version of Voice Recorder that I reviewed previously.
Related article: A round-up of resources for how to interview, record oral history, handle audio files and transcribe
iTalk: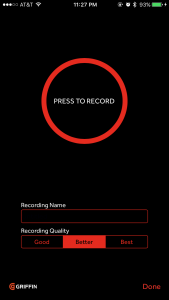 iTalk was the other app I looked at in some detail this week. This too, is a great and simple app. The premium upgrade is only $1.99. It is a fairly new app and is pretty slick. You can
email your recordings and can record for limitless time. I like that you name it right after your recording and the app reminds you to do so. This is something I often forget so it's nice that it pops right up when you're done. You can choose what sound quality you want – good, better, best depending on the environment you are in.
As always, you have to allow your microphone on your phone in order for all the apps to work. If you don't you will have a blank recording.
To wrap up, I have found this week that voice apps can be a racket if you let them. Select your options carefully and always try out the free version first. They may seem inexpensive but there may be an annoying feature you find down the road and you don't want to be too far invested. Telephone recording is tricky, but avoid credits when finding an app.
Related article: Free voice recorder apps
Tape A Call
Update on October 6, 2019: TapeACall is still available for Apple/iOS devices, but not in the play store for Android.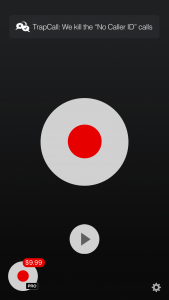 Telephone voice recording can be tricky. While interviewing a subject in person is the optimal, it isn't always possible. Using the voice recording prompt with separate recorders seems cumbersome to me, so the idea of using the very phone I'm speaking on seems to make the most sense. But that just seems to be in theory. That too is quite complicated. And because it is, the wonderful app makers out there make it pretty tricky to get around. There are several that offer their apps to be free – but that may only be for a few minutes or you find when you are on the call you have to buy credits or upgrades. That seems tricky and unfair to me. I want to do my interview and be able to hear my subject without qualms and I don't mind paying a few bucks to do so.
The best app I found for this is the Tape A Call or Tape A Call Lite is the free version.  There a variety of upgrades available, but the best seems to be the Tape A Call Pro for $9.99 per year which is super simple to upgrade because the ad permanently appears in the bottom left hand corner of the free version.
I used the free version for starters and I think for fairly short calls/interviews this would be sufficient. If you are looking at doing a lot of interviews you may want to use the upgrade. I think it's always a good idea to try the free version to see if it's worth the purchase in the long run. I know $9.99 or even $1.99 doesn't seem like much, but if you pay the money and hate the app in the long run it just seems like a waste. I also like the fact that the TapeACall App suggests you try it out. I'm not getting some flashing "upgrade" sign that I have to remove before I use the app.
There are step by step instructions within the app and I was able to use it on the first try with no issues. It takes about 15 to 20 seconds to connect the calls, but that is no big deal. I would suggest that when you initially set up your phone interview you can tell your subject when you call for the official interview that you will be recording the call and that it will take a few seconds (up to 30 the app said) to set it up so they don't hang up and think you're not there. The app works by connecting you to your subject by a 3rd party line.
With the free version the recorded calls can be sent by the cloud, by email or downloaded directly to your computer. The premium version lets you download directly to Dropbox, Google Drive or Evernote from your device. That there is probably worth the $9.99. You also have unlimited recordings for unlimited time. The app suggests making sure you have wifi when using Tape A Call so you don't eat up data while on the call.
Related page: All of our articles on audio resources and how to conduct oral history 
Stay tuned for more product reviews and if you have anything you would like us to take a look at, don't hesitate to ask!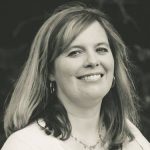 Rachel J. Trotter is a senior writer/editor at Evalogue.Life – Tell Your Story. She tells people's stories and shares hers to encourage others. She loves family storytelling. A graduate of Weber State University, she has had articles featured on LDSLiving.com and Mormon.org. She and her husband Mat have six children and live on the East Bench in Ogden, Utah.
Do a family history interview
Sign up and we will email you a free, printable download of our mini-course to conduct a great oral history interview. You will be done in a week or less.