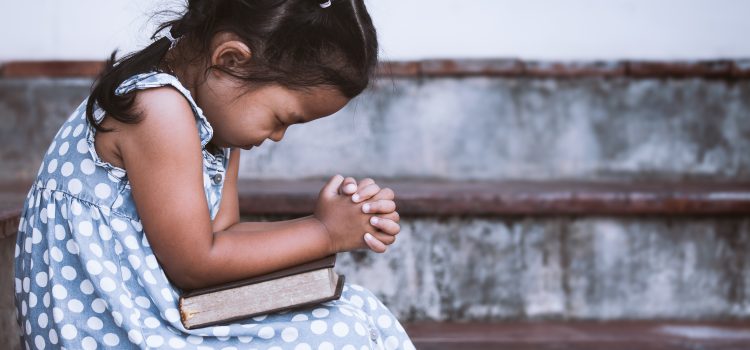 "Tell your story. God has touched each of our lives in a way that will impact someone else's life. All we have to do is tell that story." God and story often go together in the world of inspiration and spirituality.
God has impacted you story
Whether you believe in God in or not – belief in the Divine or lack of it, impacts your life story.
Karl Dumas is a retired pastor of  Ogden First Baptist Church in Ogden, Utah. He still works as a corporate Chaplain with Marketplace Chaplains. A couple of years ago he put a committee together of members of his congregation to work on some value statements for his congregation. The group brainstormed and Dumas asked them to pick their top 5. The above quote made the cut and now hangs on the wall in his church.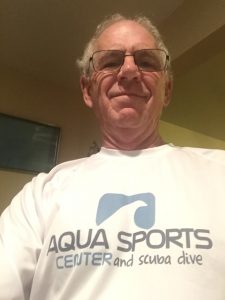 This statement is powerful and true. I talked with Karl about the way stories shape our life – all stories ranging from Bible stories to our own stories – and I loved his perspective. I got to know Karl a little bit when I was doing some religion reporting for a local newspaper and have loved watching the kind and loving way he tackles life.
Stories Give Context to Our Life
"We all have stories that give context to our lives. Bible stories give us context and help shape our world view," he said. He's right. He noted that often people will accept or reject the lessons that come from the Bible and whether they accept or reject it, it shapes their own life story. Plus, our worldview is based on what religion we are a part of. For example, a Hindu growing up in Utah is going to have a different worldview of religion than a Christian growing up in Utah. "There are such contradictions even in the way people view Bible stories. Some people take everything they read literally and others put their own perspective on things," Karl said, referring to the age of the earth as an example. Some people take the six days to create the earth as a literal six days, while others say we don't know the time frame. "It's really all depending on how you choose to read and understand," he said.
As we talked, I could relate to his thoughts. I think I relate scripture stories in my life depending on what's going on in my life at that time too. I agree with his sentiment that people look at some stories and realize they don't have to flounder and doubt and the stories strengthen them and help them to move on. When we look at these things we see that maybe we aren't the

only ones struggling (Job is a good example of this.) "Sometimes we have those times when we think, 'Why is God doing this to me? No one understands.' Then they hear a story from the Bible and it brings a great sense of relief," Karl said.
Religion, relief and love
Karl loves Christianity in that there are two basic commandments that stand up to everything – love God and love others. And that's what he tries to ask himself when it comes to any circumstance and when he hears any story – Biblical or current day.
Karl hasn't always been a pastor in Ogden, Utah. He grew up in Minetto, NY,  (about 25 miles north of Syracuse.) After he graduated from college he went to California on vacation and stayed in the LA area and stayed 5 years before joining the Air Force.  He met his wife Sara while stationed in her home town of Zaragoza Spain, and they've been married 26 years and have 1 son Nolan, who is 20. He retired out of Hill Air Force Base in 1994 and worked for Lindquist Mortuaries for several years before going to Salt Lake Theological Seminary where he graduated in 2005 with a Masters of Divinity.  He did 'supply preaching' for a while and has been the pastor in Ogden since April 2006. So he gets people's stories and why they have them. He just retired in 2017.
Take time to find out other people's stories and help them through faith
One of his favorite activities is to go the Ogden Rescue Mission, the local homeless shelter, to hear the stories of the homeless and try to help them and offer a listening ear. His outlook is one to be admired. "So many people make judgements before hearing others stories," Dumas said. He sees people assuming that those who are homeless are solely because of poor choices, but that is not always the case. Some have been affected by the economic downturn a few years ago, others have been displaced by medical expenses and still others have had a death in the family that sent them to their knees – both literally and figuratively. For him, listening to their stories helps him value others for who they are and what they are. He also can tell his life story and compare how they relate to each other and they don't feel so bad, knowing that others have muddled through similar things and made it out okay.
And isn't that true for all of us? Karl has done a lot of work recently with refugees and immigrants. "They tell stories that would break your heart," he said. "Sometimes they are so difficult it makes you wonder if they could even be true, but the are," Karl said.
Love God and love others
But do some people end up in bad situations because of bad choices – bad stories? Of course! But both Karl and I decided it was because of a rough thing that led to those choices and often those rough things happen within the walls of their homes growing up.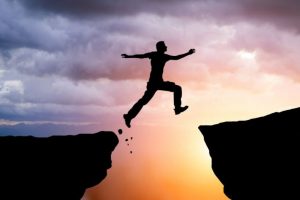 Karl maintains that he keeps his mantra of loving God and loving others when he hears all the stories – with self-inflicted words or otherwise.
And then, once he hears those stories, he can bring them full circle and share stories about the life of Jesus and how he overcame and was the ultimate example. "I like to tell them how Jesus frees us," he said. He admits he grew up going to church and has always been blessed by that. As have I. But life still gets hard and for those of us life-long church goers. It helps us and others if we can add our stories of faith to those that might be struggling. It's a beautiful circle of life. They in turn can help us when we are down.
What's your pressure gauge?
Karl related those tough struggles that we each have to a personal experience. He was trying to get his certification for scuba diving some years ago. It was just before a typhoon warning was to be issued. He wanted to get the certification done and decided to take the risk. "The waves were crushing us up against the rocks. I kept telling myself I had trained for this. I checked my gauge, I trained and practiced. It was pretty scary for a minute, but I did it and I had to rely on something to get me through – that pressure gauge,"  he said.
So what's your pressure gauge? What is it that gets you through the hard times? Everyone has something. For me it's my spirituality, my goals, my family and yes, my story, my life experience. If we have a belief in God, often our life experiences draw us to him.
I have learned that by relying on God, if I made it through one hard thing, I can make it through another. I so appreciate Karl's sentiments, it reminded me to check my pressure gauges before I dive into life most days. It reminded me to remember how God has had his hand in my story, and boy has he, almost every day. For that I am forever grateful.
Do a family history interview
Sign up and we will email you a free, printable download of our mini-course to conduct a great oral history interview. You will be done in a week or less.