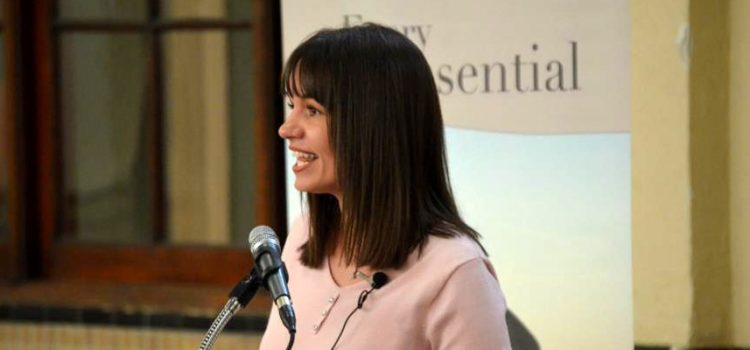 Take a class to tell your story! We love giving conference workshops, keynotes, or speaking to service clubs. Our audiences range from businesspeople to genealogy buffs to church groups. We often give 20-30 minute presentations to service organizations at no charge, since  our mission is to share inspiration and tools for this important work.

Upcoming Classes
Course descriptions are below the class listings. Please sign up today. Don't see one in your area? Let us know and we will schedule one near you!
July 6 at 1 p.m. – Video Stories, Easy, budget-friendly tools; Ogden Family History Center 539 24th St, Ogden, Utah 84401. To sign up, click here. This class is free and open to the public.
July 19 at 10 a.m. – Audio Inspiration for Family History, Ogden Family History Center 539 24th St, Ogden, Utah 84401. To sign up, click here. This class is free and open to the public.
July 20 at 2 p.m. – The Art of Family Storytelling, Bear River Utah Family History Center, 487 East 900 North, Tremonton, Utah.   That same day we will teach Video Stories at the same site at 6:30 p.m. Both classes are free and open to the public. We would love to see you!
September 9 – We will be teaching two classes at the Ogden FamilySearch Library Conference at Weber State University. We will be teaching The Art of Family Storytelling and Video Stories. We will update times and location as it becomes available.
Topics below will be customized to meet the needs of a particular audience:
The Art of Family Storytelling
Families preserve stories to convey values and inspire future generations. We also know this…truth is better than fiction. A dynamic workshop, peppered with real-life examples that will bring family writing alive. Bonus: learn a technique to discover any story's arc (thanks, Hollywood).
Audio Inspiration:
An intermediate workshop on the easiest, most budget-friendly tools for preserving family stories with audio. This focuses on one of the most timeless and intimate formats, voice. Touching on interviewing tips, the class then delves into saving, sharing, transcribing, editing and combining audio with photos, music and free video tools. Ample time for Q&A.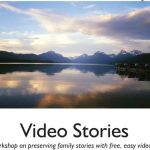 Video Stories
This class is for video novices and features the easiest, free tools for combining photos, audio, video clips and music. Create engaging stories that are sharable on social media, one of the best ways to reach younger family members. No fancy equipment or software required.
Interviewing 101
Interviewing is an art that can be learned by anyone. Connecting with another person and listening to their story is a shared gift to the speaker, hearer, and anyone who may benefit from the product. Learn from our decades of experience in newspaper reporting, public relations, and family history work. We love freely sharing tricks of the trade, and will provide a straightforward method to get started or improve your game.
Audience types:
Service clubs such as Rotary, Exchange, or Chambers of Commerce
Organizational teams
Church groups
Genealogy or Family History Conferences
Book Clubs and Writing Groups
Business and Nonprofit Presentations:
We can also create in-depth workshops for organizational teams to give employees confidence to tell the story. Our founder, Rhonda Lauritzen has a business background (an MBA), has served as a corporate CEO and Vice President of a technical college and has worked extensively with education and nonprofit groups.
Get in touch:
801.917.4299