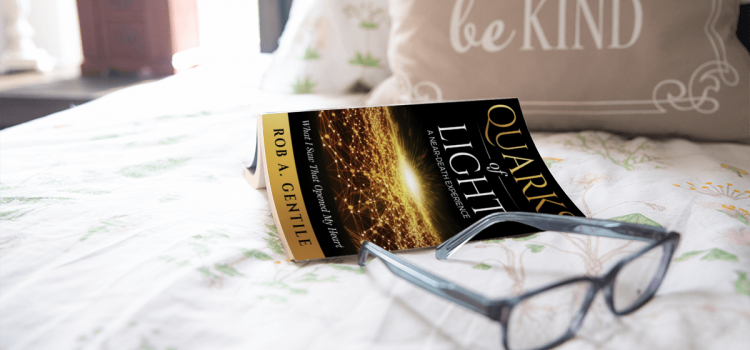 One of the best days for me in any writing project is the read-aloud session. I've found that if you want to experience something really special, you must read words out loud.
I don't recall who turned me onto this technique, but except for rare exceptions, I insist on this with every client story I write. Why? Because when we read words out loud, it calls out odd phrasing that doesn't sound authentic. This step helps us see typos. Also, reading the entire sitting over one or two days highlights sections that drag. It's obvious what needs more emotion and what can be cut or combined as redundant. Not only do all these housekeeping notes matter but the process is enjoyable, even poignant, for everyone.
As a great overview of this topic, watch this video replay with my latest client, Rob A. Gentile. His book, Quarks of Light, became a #1 bestseller in no fewer than 13 categories. In this conversation, we discuss the magic of the read-aloud session when he flew to Utah from North Carolina and we spent several days reading together. (Related article: Rob A. Gentile shares about his near-death experience)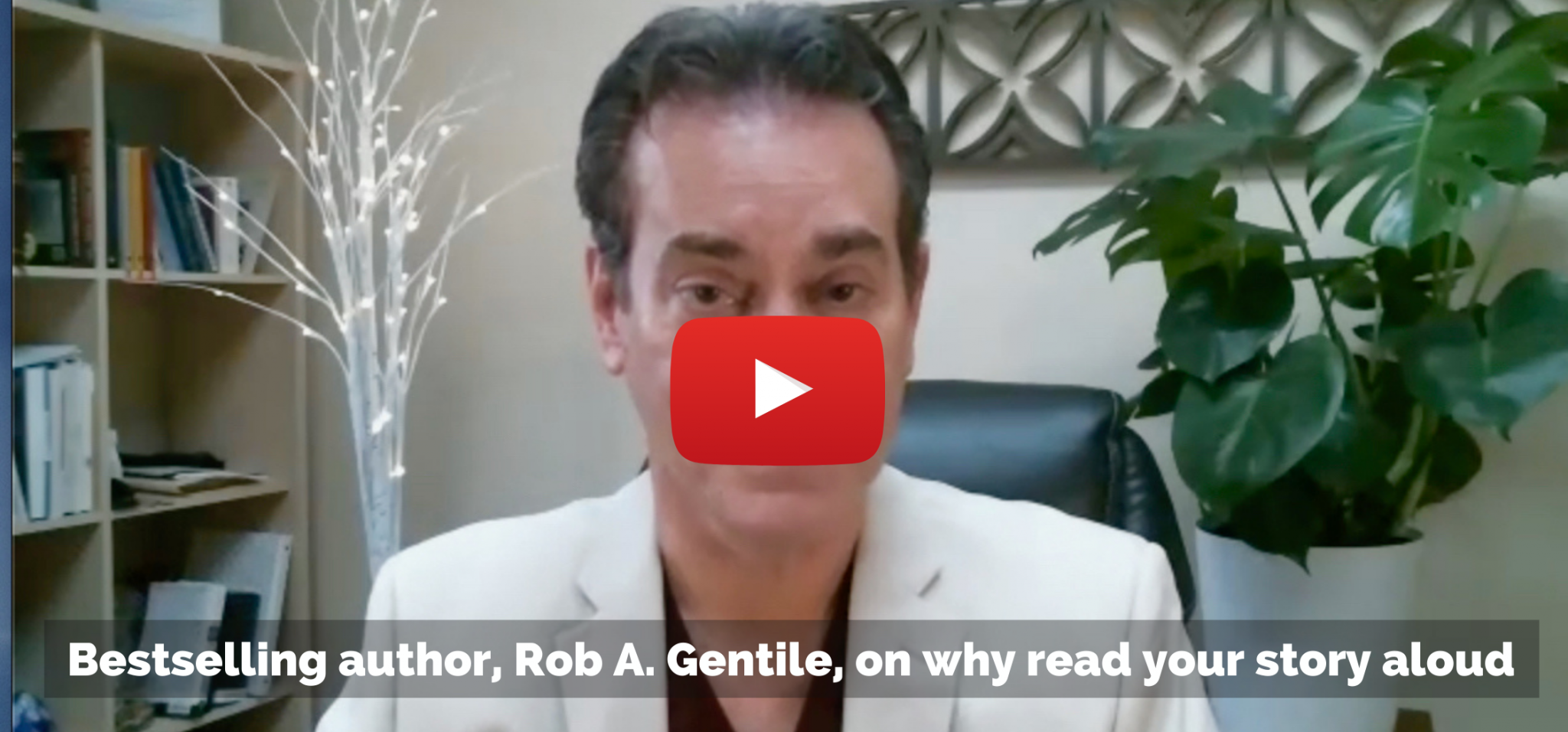 5 Reasons to Read Words Out Loud 
1. Reading words out loud is an enjoyable, intimate experience.
As I mentioned, I don't remember who tipped me off to this technique early in my writing, but I scheduled a whole summer weekend in Park City with my mom and my BFF, Megan, to read the draft of my mom's book together. We checked into a condo and took turns reading the manuscript. We read the words out loud and I marked them up like a madwoman. I felt a sense of closeness to the two women who have influenced me more than any others.
It was my mother's story (which would be published as Every Essential Element), and we stopped as needed so she could tell additional memories that came to her. As we read aloud, sometimes we paused so she could express concern over a section. It made the book much better and taught me a lot about how to improve my own writing.
Related article: honoring my mother, the woman whose story started this business.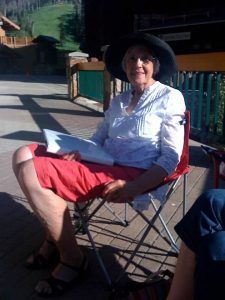 Another experience was when I drove up the base of the mountain to spend several days in Norma Kier's beautiful home. The evergreens were draped with thick snow as though wrapped in chunky woolen scarves. It felt like a magical retreat for us to read the Remember When manuscript aloud together. By this time in the project, our friendship had blossomed into genuine affection for each other (I don't hesitate to tell her I love her) and we enjoyed this time together. We are like girlfriends 40 years apart in age. The process felt wonderful and I relished all the times Norma stopped me to recall additional memories or add in details.
As we took breaks for sandwiches, we looked out the window at white wonderland and fat flakes of snow falling. She told me about the day after her husband Jim Kier died. As they grieved, a bobcat appeared in the yard. It was the only time in all their years living there they saw such a magnificent animal, and it felt like a spiritual experience, as though even the animals sensed something wondrous happening. One of this world's great souls had begun his journey to the world beyond. Norma pointed to the spot where that bobcat had bounded over the fence without effort on a similar winter's day. Then we resumed reading out loud, and we shed tears together during the emotional parts.
Related: Is truth better than fiction? Read about Jim and Norma Kier to decide
2. Reading a story together out loud catches so many issues.
Reading a manuscript out loud is not all tender, though. We note typos, where words were omitted, and awkward phrasing. We take turns reading and keeping an eye out for errors. When I read words I have written out loud, some of what jumps out at me is the sheer nonsense of words that seem clever on my computer monitor, but are so overblown that I would be embarrassed if the world ever knew I had once written them.
As another example, this past spring I had written the history of Pioneer Park in Salt Lake City as part of a Cultural Landscape report. Since it's  meant to be a management document there is no room to wax eloquent, and it had not occurred to me to read it aloud. But just as I was getting ready to send in my final working draft, I realized I had skipped the read-aloud step. So, I printed it and turned on my voice recording app, and read it aloud to myself. I was chagrined to realize that it really needed another round of editing – I was bored in parts, and I wrote the darn thing. I been ready to turn it in, but instead I spent another day trimming and tightening. If not for that process, I would have submitted something that wasn't yet my best work. This was to be a public document on an important piece of history, and it was worth spending the extra time.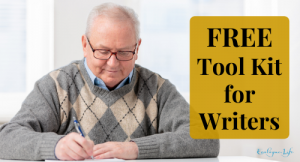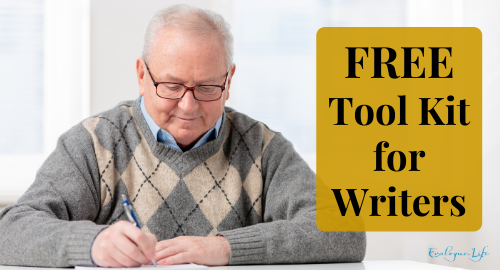 Related: Family Reunions – The Perfect Place to Capture a Story
3. Reading words out loud highlights voice.
Not only does reading a manuscript out loud point out odd or silly phrasing, it also highlights the voice. The goal when I help a client with a story is to write it so his or her voice rings true on the page. It should be written so nobody would ever suspect they had help.  Every client has a unique voice and idioms particular to their generation and experience.
When I draft a client story, I like to include a few of their verbal tics, and especially their expressions, and phrasing. A cowboy will use different language than a doctor. A woman who came of age in the 50s will speak with a formality entirely different than younger generations. Whether to include swear words is usually a decision of personal taste, and speaking the words together calls the question. Read words out loud so you can be sure to be true to their voice.
4. Reading a family story out loud brings up real-world sensitivities before it is too late.
As a matter of practicality, in Norma's case we scheduled the read-aloud session before we would give copies to her children to review.  Sharing a manuscript with family members is nerve-wracking because if we get it wrong, not only will they roll their eyes but sometimes hurt feelings are hard to repair. I have learned to write early drafts with wild abandon, not worrying what other people will think but rather focusing on heart and emotion. In a later draft, however, it is important in a family history to read it and think about how others might feel about passages before they ever see a  work-in-process. When we read the words out loud, it naturally brings what was only in our heads out into the real world, and we become mindful of these ramifications.
So, as a side note of caution to anyone writing family history, you will do well to expect that no matter how hard you try, there will be some unanticipated sensitivities. Do you have thick enough skin to take it? Can you set your ego aside in order to realize that family relationships are more important than your precious words?
When I wrote my family's story, I touched some nerves in a way I did not see coming. Now as a professional, I expect it and do my best to take it without flinching.  I simply read the words out loud, accept the feedback and remain true to my personal ethic that my purpose for writing is to bring families together, not drive wedges. I would never want to hurt someone or make anyone look bad. When I write stories for publication, I get feedback from family members and work on a collective narrative, which can be delicate balance requiring some diplomacy.
Related: Sensitive Subjects- A Quick Guide Book
I have learned that there is no predicting the ways reading words out loud might bring up old wounds, some of which may never have been voiced. Even if it might seem petty to an outsider, I listen with an open heart and do my best to take these conversations seriously. Once I am aware, I do my best to smooth it over, apologize for my own faux pas (The mistake is mine for not understanding, not the client's!) and then I get to work editing as appropriate.
In a writer's workshop I attended with Richard Paul Evans, he asked if a client has ever asked me to change anything.  My response was, "Of course. This is for posterity and I would never want to hurt someone. And not everything a client tells me is appropriate for public consumption. Sometimes passages need to be reworded or taken out and that's the right thing to do."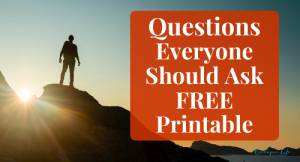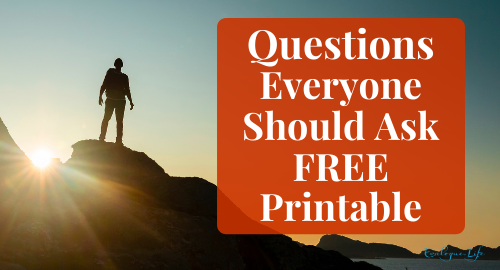 Related: Richard Paul Evans Quotes from Author Training
5. Reading words out loud is poignant.
As I read one client's book to him (David Young), his eyes were misty. Keep in mind that this is a 77-year-old man who lived a life of adventure. He has been a man's man, yet the experience was emotional for him. The experience felt poignant for me too, and that is why the day we got to read it together may have been even better than the day I gave him the final product. Even though I mark up pages with mundane scratches and edits, it is an intimate experience.
I've had this experience with every single client when we've read together. As Rob Gentile and I read his book together, tears streamed down my face, especially during the parts about his beautiful special-needs daughter, and also the sections when he learned who his donor heart came from. 
Note: scroll below for the entire transcript of the conversation with Rob A. Gentile about the read-aloud session for his book.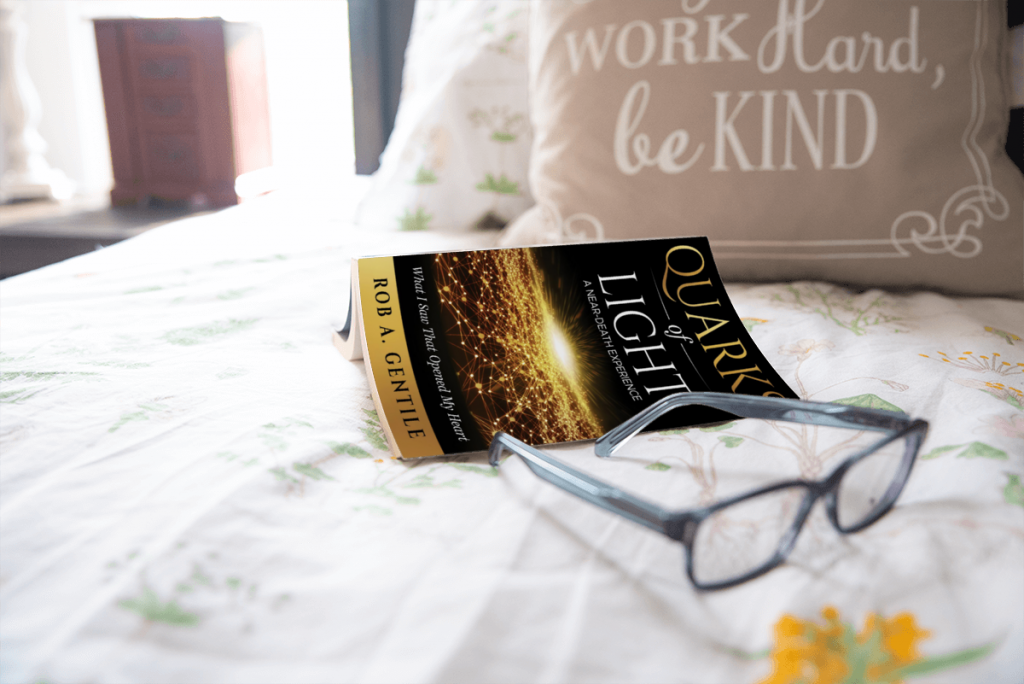 Do you read your drafts out loud? If not, try it!
Do you read words out loud as part of your own writing process? If not, I encourage you to try it and predict that you will do it forevermore.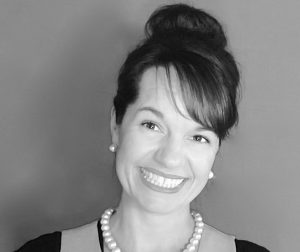 Rhonda Lauritzen is the founder and an author at Evalogue.Life – Tell Your Story. Rhonda lives to hear and write about people's lives. She believes that when you tell your story, it changes the ending., She and her husband Milan restored an 1890 Victorian in Ogden. She especially enjoys unplugging in nature. Check out her books: How to Storyboard, and Every Essential Element. Most recently she was the writing coach of bestselling author, Rob A. Gentile, who wrote Quarks of Light, A Near-Death Experience: What I Saw That Opened My Heart
Disclaimer: This page contains affiliate links to the books mentioned, which means if you purchase one with these links, we make a small commission. Thank you!