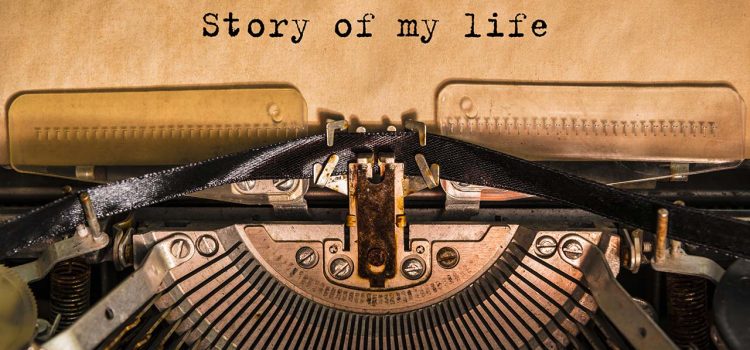 Take a class to write your story! We love giving conference workshops, keynotes, or speaking to service clubs. Our audiences range from businesspeople to genealogy buffs to church groups. Whether you want to write your own memoir, create videos or learn how to do oral history interviewing, we have a class that can help you be off and running.  
Upcoming Classes to write your story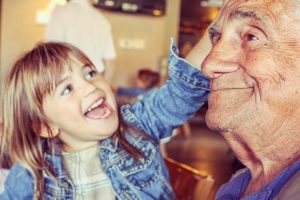 Power Hour of Storytelling – Storyboarding/Oral History/Youth
Thursday February 21 – note date has changed from Wednesday the 20th!
5:30-6:30 p.m.
Bear River Family History Center, 487 East 900 North, Tremonton, Utah
Free!
This class is in a "power hour" format similar to what we will teach at RootsTech with a smattering of information on three engaging topics relating to family history. The first teaches our storyboarding method, a tried a true method to craft your best family or personal story. The second will go over the ins and outs of oral history – why it's important and how to get started – what tools you should use and what questions you should ask. The third will discuss the importance of involving youth with family storytelling and some of our best techniques to make it work.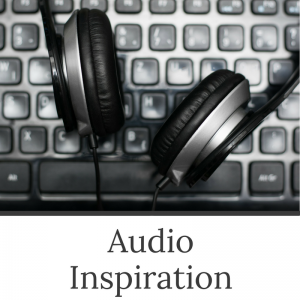 Audio Inspiration – Best methods to record, transcribe, and edit audio stories – A class at RootsTech, Thursday February 27
Taught by Rhonda Lauritzen and Rachel J. Trotter.
9:30 a.m. Thursday February 27th at the Salt Palace Convention Center in Salt Lake City. RootsTech admission is required.
155 E
RT3678
A complete treatment of working with this timeless and intimate format: voice. We first touch on why audio is so powerful, and how oral history may be the all-time easiest way to get a life story done. (It's really a breakthrough for many writers). We share practical oral history tips and our favorite questions gleaned from years of professional interviewing experience. We also offer insights on how to capture oral history spontaneously on the fly, or with deliberate planning at reunions and events. Finally, we delve into the techie side of working with audio. High points include: Which digital recorders and apps work best for different budgets? How do you digitize old formats? What are the best methods for uploading, saving and sharing audio files? How do you edit audio clips? When filming video, How can you avoid having the audio be garbage? Are there ways to avoid suffering while transcribing audio? We know it's a pain, so we have figured out shortcuts and workarounds, including speech recognition. Finally, we share myriad mistakes we've made and how you can avoid them.
Click here for more details or to register for RootsTech.

Writing Powerful Family History Stories – a class at RootsTech Friday February 28th
Taught by: Valerie Elkins; Rhonda Lauritzen; Rachel Trotter. 

151
PH3547
8:00 a.m. Friday February 28th at the Salt Palace Convention Center in Salt Lake City. RootsTech admission is required.
How to Storyboard Your True Tales (Rhonda Lauritzen) Learn to use a storyboard template that sparks creativity and strengthens the spine of your short story, family history, memoir, or video. Learn the technique pioneered by screenwriters and streamlined by a professional biographer. This method is easy for both novice and experienced writers. One Page Family History Stories (Valerie Elkins) Intending to write your family history stories, but the sheer magnitude of the project has stopped you in your tracks? Find your stories, and write them in one day using an easy-to-use template. We will discuss how to organize your stories and share them in meaningful and powerful ways. Conduct Oral History Interviews Like a Pro (Rachel Trotter) Voice is one of the most powerful mediums we can have when it comes to family history stories. A valuable key is to ask the right questions in the right settings. In this class, learn tips on how to prepare for your interview, the best topics to cover, the most thought-provoking questions and how to get your subjects to open up.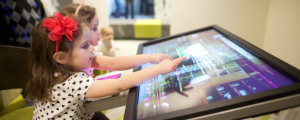 Youth + Family History = Magic
Valerie Elkins; Rachel Trotter; Becky Villareal
150
PH5439
8:00 a.m. Saturday March 1, at the Salt Palace Convention Center in Salt Lake City. RootsTech admission is required.
Learn five key secrets to help youth become involved with family storytelling and family history success. Attendees will come away with specific yet simple techniques and how to use technology to tie it all together. Creative and Fun Ways to Share Your Family History (Valerie Elkins). Need inspiration and ideas on how to share your family stories and save family traditions? Learn how to create story seeds, craft and collect items that will promote curiosity and interest in the family history and increase love of their heritage. These fun and memorable ideas will be sure to delight family members of all ages. How to Engage Children in Famly History (Becky Villareal) Getting younger family members interested and involved in genealogy can be tricky. By sharing successful strategies with others, Becky Villareal has been able to engage young people in the search for their family history. Come and get multiple ideas for use with successful family history events.Click here for more details or to register for RootsTech.

Write Your Life Story – Small group, 3 Month Class:
Learn how to storyboard, write, edit and publish your personal story. Whether you are working on a memoir, family history, or want to tell your story in a professional setting, this class will give you tools and confidence. Topics will include storyboarding, interviewing, question prompts, making easy video stories, overcoming procrastination, editing, publishing and more. The first and third Tuesdays in March, April and May will provide instructor-led learning with follow-up resources emailed by the instructor. The off weeks are meant for (optional) small groups to give each other feedback and encouragement. The class will be limited to 16 participants to allow questions and one-on-one time with the instructor. Taught by Rhonda Lauritzen, a professional biographer and founder of Evalogue.Life. Keep in mind that the price for three months of instruction was set to be the same as a single one-on-one coaching sesson. Don't wait to sign up because Lauritzen's most recent class sold out! Click here to sign up through EventBrite.
First and Third Tuesdays in March, April and May, 6:00-7:30 p.m.
The off weeks (second and fourth weeks) are for optional small writing groups to provide each other feedback
Held at Weber State University Downtown, 2314 Washington Blvd. Ogden, UT, in the 2nd floor board room
Cost: $107
Descriptions of all classes we offer to write your story:The Art of Family Storytelling:
Family historians preserve stories to convey values and inspire future generations. We also know this…truth is better than fiction. This dynamic workshop, peppered with real-life examples, will help you write your story in an engaging way. Learn a storyboarding technique adapted from Hollywood for telling true stories, whether a single vignette or a whole book.
Audio Inspiration:
An intermediate workshop on the easiest, most budget-friendly tools for preserving family stories with audio. This focuses on one of the most timeless and intimate formats, voice. Touching on interviewing tips, the class then delves into saving, sharing, transcribing, editing and combining audio with photos, music and free video tools. Ample time for Q&A.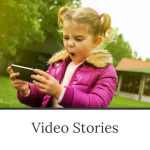 Video Stories
This class is for video novices and features the easiest, free tools for combining photos, audio, video clips and music. Create engaging stories that are sharable on social media, one of the best ways to reach younger family members. No fancy equipment or software required.
Interviewing 101
What would you give to hear someone's voice again? The human voice is an intimate medium that triggers powerful emotions after a loved one is gone. This class will inspire attendees to record oral history, and provides tips to do it effectively. Truly, interviewing is a shared gift to the speaker, hearer, and those who will benefit from stories years in the future. Also, it is simply not that hard but too many people miss the opportunity because they feel overwhelmed. We break through all that, teaching attendees simple ways to get it done. Our advice is this: "Do it now, and it will be enough." 
Workshop Audiences:
Genealogy conferences or family history centers
Service clubs such as Rotary, Exchange, or Chambers of Commerce
Organizational teams
Church groups
Book Clubs and writing groups
Business and Nonprofit Classes:
We also present customized workshops for organizational teams to give employees confidence to tell the story. Our founder, Rhonda Lauritzen has a business background (an MBA), has served as a corporate CEO and Vice President of a technical college and has worked extensively with education and nonprofit groups.
Get in touch:
801.917.4299