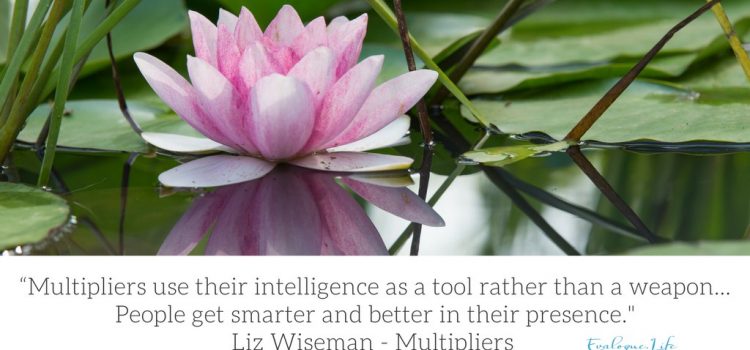 This article is a departure from what I usually write about – the craft of memoir and technologies to tell your story. I recently read Liz Wiseman's Multipliers book, and it got me thinking about what each of us wants most for our lives. In short: in what ways can you or I be a multiplier?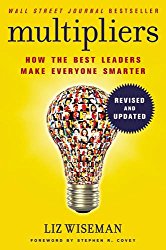 (Disclaimer: If you purchase a book on Amazon using one of our links, we make a small commission. It's a tiny part of our income, but we really appreciate it!)
What is a multiplier?
First, Multipliers are "leaders who use their intelligence to amplify the smarts and capabilities of the people around them." (From cover of the Multipliers book.)
Okay. Sign me up.
When we started this business, my husband and I talked a lot about different business models, but decided that whatever we did, we wanted to share everything we learn as freely as possible. Why? Because there is great power in story. They change people for good. Stories convey values. They bind families. They inspire us to our potential. I have noticed this phenomenon lately: When I hear someone's story and echo it back to them, I see them change before my eyes. It is as if hearing their own story is like a magic mirror, showing who they really are—the best version. When people glimpse it, they ask, "You really see that in me?" My whole soul says, "Yes!"
For these reasons, I want everyone in the whole world to tell their story and to leave one for their great-grandchildren to discover. I want everyone to create a personal canon of business stories in the workplace. I mean all this literally, everyone!  But we're a very small team and what we can write is limited by time.  So, how do we leverage our efforts?
Related article: "Become a master business storyteller with these 5 questions."
Which leads me to Multipliers. I heard Liz Wiseman give a keynote address at RootsTech and her words reverberated with me so I was live tweeting quotes like mad, and I ran home and wrote an article, feeling alive even after a long day.
Related article: Liz Wiseman on "Rookie Smarts."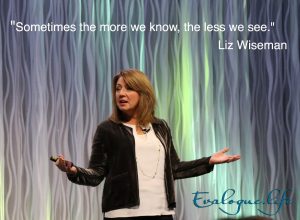 So when I heard that Wiseman had a revised edition of her Multipliers book coming out, I sent her an email praising her keynote and she generously sent me an advance copy to review. The book was like her talk – nearly everything she says is quotable.
Multipliers focuses on this key question, that consumed Wiseman's research team for years:
What are the vital differences between intelligence "Diminishers" and intelligence "Multipliers?"
The researchers document how people called "Multipliers" get more than double the output from their people, not only because people give more, but because they grow and become capable of more. They get more from people than they knew they had to give. One thought I loved from the book: "Multipliers don't get more with less; they get more by using more." Wiseman also relates how this applies to families and children. Duly noted.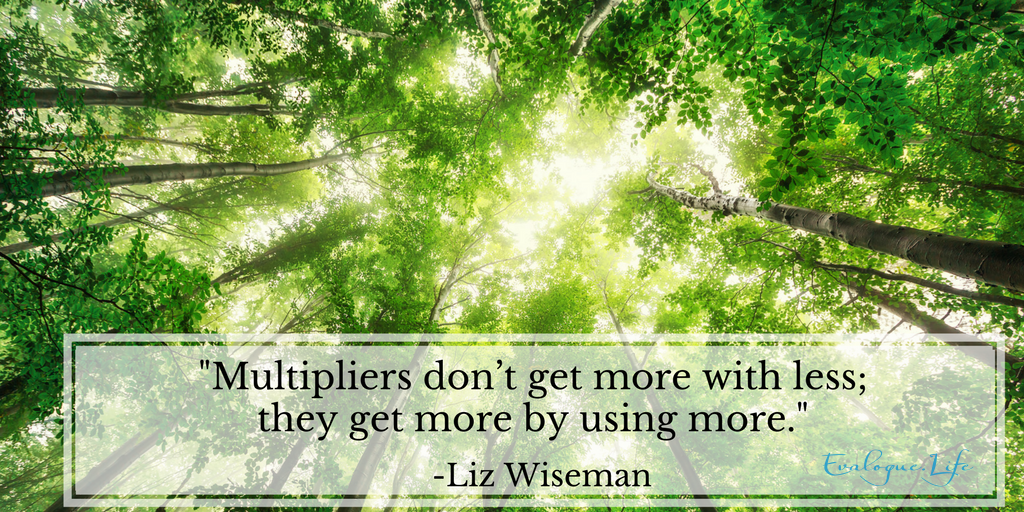 The opposite is true of "Diminishers," whose people become simultaneously overworked and underutilized. Have you ever worked for someone who left you feeling emotionally exhausted yet dumbed down? I can tell you that right now, this Evalogue.Life work is physically demanding (I'm pretty much working all the time) but I am totally exhilarated, excited to get out of bed early each morning to get after it. While I don't have a boss, the people who tell me their stories are like multipliers of my energy, their example and energy is compressed fuel, super-charging my motivation.
On the flip side, it was sobering to read about some "Diminisher" traits, and to recognize them in myself. For one thing, as a words person, I talk too much in meetings and sometimes pontificate rather than giving people space to figure out an even better way. But the book motivated me with practical tools to work on bad habits.
Since I'm no genius, I loved this quote:

I was reminded how Rachel Trotter showed up as an asset to this business at just the right time. Her media connections and know-how have catapulted the work forward in ways I could not have done alone. That, and her creative, positive energy is a delight. Add others like my husband Milan whose photography graces this site and who challenges me, editor Stephanie Clayburn, and new addition Eva Barnett. I've also been blessed with clients like Norma Kier (founder of the Kier family of companies) who is a role model for who I want to become someday. Hearing her life story has lit up the path for my own. Her entrepreneurial spirit gave me the courage to take the leap, too.
Here's another idea:
Multipliers use "their intelligence as a tool rather than a weapon…. People get smarter and better in their presence."
I hope I can always be that kind of a person, lifting and encouraging people as my mentors have done for me.
Here are some of the key points from Multipliers that I'm eager  to share:
Multipliers believe that people are smart and will figure it out. They ask the question "In what way is this person smart?" On the other hand, "Diminishers appear to believe that really intelligent people are a rare breed and that they are of that rare breed…They are so special, other people will never figure things out without them."
Multipliers act as Debate Makers, driving sound decisions through rigorous debate. Diminishers act as Decision Makers.
Multipliers "see a lot," in people "so they expect a lot." They are tough and exacting. In my last job, I worked for Tech College president Collette Mercier, who got the best out of people because she believed in us and expected our best work. I am forever grateful for her example. She said, "Nobody ever rose to low expectations," and she never apologized for expecting us to do a task over until it's right. Multipliers ask this question, "Is this your best work?"
Wiseman describes how Diminishers act as "Empire builders" who accumulate resources rather than multiply them. "They collect people like knickknacks in a curio cabinet—on display for everyone to see, but not well utilized."
Multipliers look for people's native genius or "a talent that people do, not only exceptionally well, but absolutely naturally." Many are surprised to have their talent pointed out saying, "Can't everyone do this?" People have superpowers, and Multipliers know how to spot them, and accentuate them in others.
"Tyrants create a tense environment that is full of stress. Liberators create an intense environment that requires
concentration, diligence, and energy."
"Tyrants and Liberators both expect mistakes. Tyrants stand ready to pounce on the people who make them. Liberators stand ready to learn as much from the mistake as possible."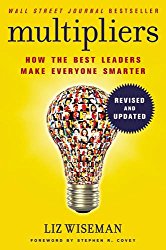 If you're looking for a great business read, I highly recommend the revised edition of  Liz Wiseman's Multipliers book with follow-up research that addresses key questions not answered in the original:
What to do about "Accidental Diminishers?" These are good guys, who sometimes act like bad guys. They have good intentions, but become Diminishers.  She also offers practical advice for recognizing and dealing our own diminishing tendencies (My face flushed a few times to see my bad habits on the page).
Who can make the shift and who can't?
What can we do with those who can't?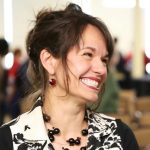 Rhonda Lauritzen is the founder and an author at Evalogue.Life – Tell Your Story. Rhonda lives to hear and write about people's lives, especially the uncanny moments. She especially enjoys unplugging in nature. Check out her latest book Remember When, the inspiring Norma and Jim Kier story.


Subscribe!
Get our weekly email with tips to tell your story and the Sunday Edition. (Free, of course)