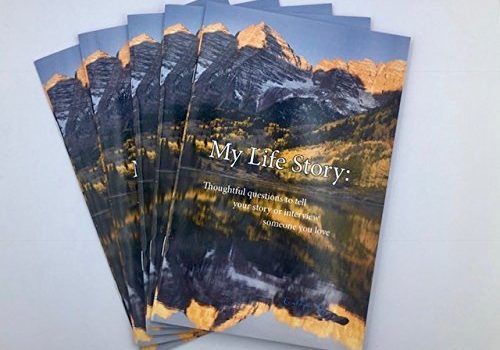 We have compiled a question booklet that we give clients in our professional work. You can also order them online. Tip: Family reunions and gatherings are the perfect place to start asking the best questions to write your own story or that of a loved one.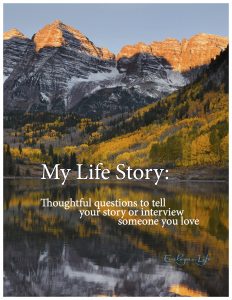 In our article, Family Reunions, the Perfect Place to Capture a Story, we have several tips on how to make the most of a family reunion. Here is. quick summary:
Share some stories and record them.
Do some interviewing yourself.
Introduce your family to their ancestors.
Have a picture-sharing, heirloom extravaganza.
DNA testing.
Create a game.
Keep the reunion going.
Many of these ideas go along with asking the best questions. Our beautiful full-color booklets provide question prompts for oral history or writing autobiographies, memoirs and family stories. These are the questions we use in our professional work.
Click here to get My Life Story on Amazon in ebook or print formats.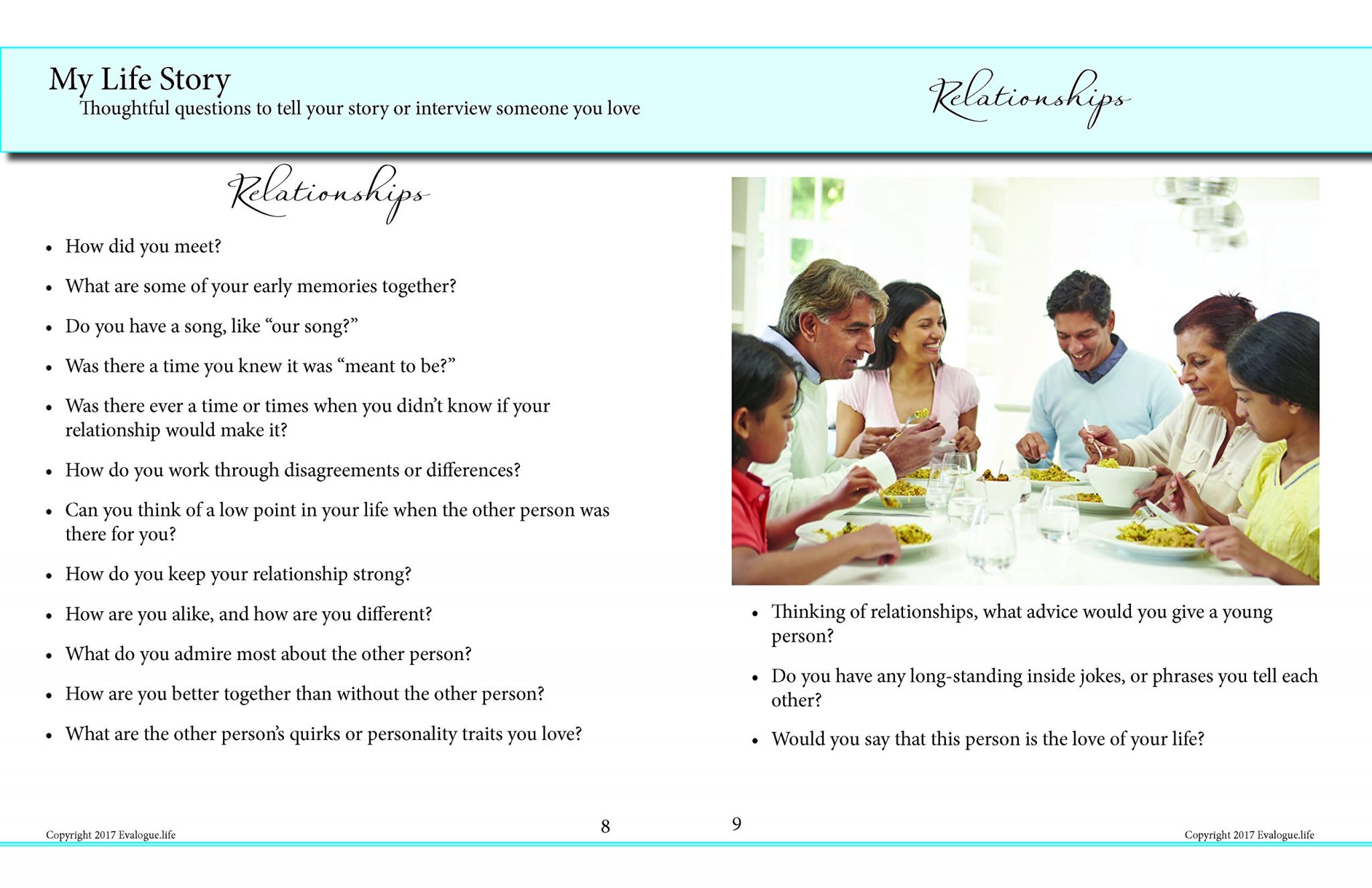 The streamlined format organized by topic guides a single interview or a series. Someday a voice or poignant written story will mean the world. If you go to your gathering with the book in hand, it will alleviate the stress of remembering what to ask or how to start. The book is a perfect catalyst to take action with your storytelling!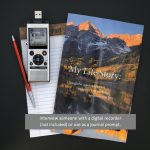 When you head out to your reunion, don't forget some sort of audio recording device. There are some free apps on your phone or we love the Olympus-852 or Sony audio recorders. They are more reliable and have longer battery and memory than a smartphone. You can take some time to find out what works best for you, but just take something along. It is easier to capture those moments and small recorders aren't nearly as noticeable or distracting as video recorders, although if you want to use a video recorder it is magical too! Having those tangible sounds and visual memories are priceless.
Disclaimer: This page contains affiliate links which means if you purchase one of the books mentioned make a small commission on Amazon. We appreciate when you buy with our links because it helps fund our free articles.