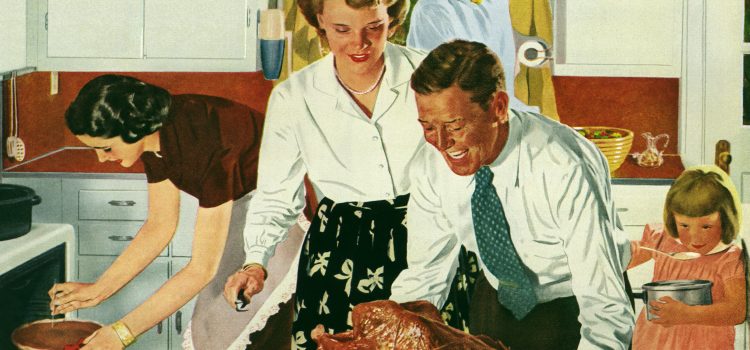 I am a fan of holidays. Some I love more than others but ranking near the top is, of course, Thanksgiving. Thanksgiving traditions are what really bring it home for me to be honest. Thanksgiving is the closing of one terrific season and the opening of another all in one day. For this post, Rhonda and I wanted to share our  Thanksgiving traditions, or in some instances, non-traditions that make Thanksgiving one of our favorites. We hope as you read, you will be thinking of yours and decide to share them with someone you love as well.
Related: Three big reasons why holiday food and stories are perfect for each other
Life is finally returning to normal after a rough couple of pandemic years and there may be more holiday gatherings in person and more personal connections will be made. That is something to look forward to with enthusiasm! This is also a great time to share some family stories as we sit around the table together with those we love.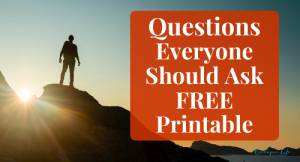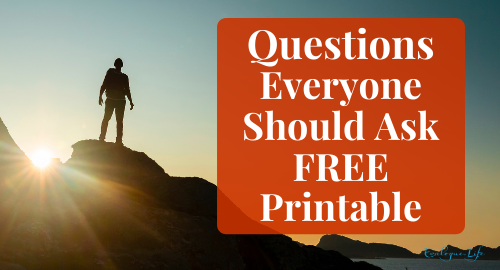 Related: Record audio at holidays and family reunions
Aah, Fall
Fall evokes so many great memories for me. It seems when every new season comes along I think to myself, "Aah, this is my favorite season." But the reality is, fall is it for me. My family is a football family and as weird as it sounds, marrying someone that shared my love of football (especially BYU football) was a requirement for my husband. Luckily, he is an even bigger fan than me and that has trickled down to most of our children.
The changing colors, the crispness of the air, the anticipation of the holidays – it's all good stuff. I also think that for me, as much as Thanksgiving has its own traditions – turkey and all its trimmings, pumpkin pie, and rivalry football – it's the holiday where the Thanksgiving traditions have grown and changed over the years.
Related: Getting the story on Thanksgiving
Childhood Thanksgiving traditions
As a little girl, Thanksgiving always meant getting to hang out with my most beloved friends – my cousins.  We would play games for hours, chat around the table and make guesses on when we would be adult enough to sit at the adult table. Funny thing is, when we finally were, we just all wanted to sit with each other anyway, so we never really morphed up.
One of the big parts of Thanksgiving were the name cards. My mom and my aunts always found some clever way to let us know where we would be sitting. These were the days before Pinterest, where crafty ideas had to actually come from your own brain, or from Good Housekeeping magazine. My cousins who were my same age and I would often sneak around after our moms had laid out the names at the places and switch them around so we would be assured to sit by each other.
I remember one year we took sugar ice cream cones and tried to "steam" them into cornucopias. This would be what we call nowadays as a "Pinterest fail." We still used them though.
As we grew into teens, going to the movies together on Thanksgiving night became the new tradition. We felt so mature and it was the big thing to take all the little cousins to the movies. This tradition lasted well into our early twenties, even after some of us started to get married.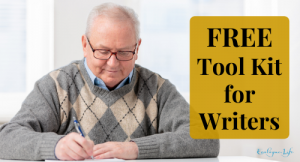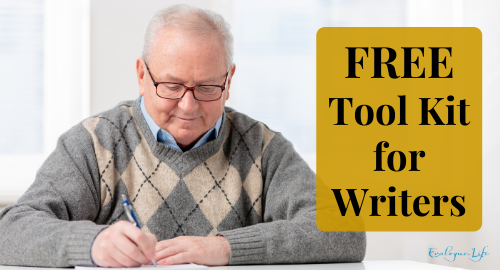 Thanksgiving traditions – growing and changing
My grandparents are now gone and our extended family is a bit too big to all gather together. Roles are changing a little. My husband and I are now the cooks for Thanksgiving every other year. (We go to his parents where they still do the cooking on the other years.)  We decided to tackle this cooking task when we wanted more leftovers! Plus, we like cooking together, and with the fast pace of our lifestyle that rarely ever happens, so this works.
Our first Thanksgiving cooking experience wasn't the best though. We had never cooked a turkey before. My husband Mat was at the helm of the project, but we had several nearly fatal flaws along the way. Because I'm really not a "stand back and watch" kind of gal – I had plenty of input to give.
We used one of the portable cookers and put the turkey in the bag – that's what you do, right? Well, guess what? The sides of that oven are close to the good old bird and the bag melted right to the oven. When we realized it, we quickly removed the bird to carry it over to the sink to re-group and it fell flat on the floor.
It was one of the moments that you either laugh or cry.  We chose to laugh at that moment – not to say there weren't a few cuss words that preceded the laughter. We followed the 30-second rule, picked up the bird and washed him off. We cleaned out the roaster and started over. Until, now, no one but me, Mat and my 6-year-old son ever knew about that mishap.
In the last two years, Thanksgiving has become even more beloved to me. My dad had been sick with COVID in the fall of 2020 and it took a bit for him to get well, but by Thanksgiving, he was feeling great. We had a marvelous Thanksgiving feast at our home and finished the day watching the Dallas Cowboys  – another Thanksgiving tradition. It was a great day with my dad and we all noticed just how happy and content he was, after all, Thanksgiving was one of his favorite holidays.  Little did we know at the time that he would pass away just three short weeks later from complications from diabetes. I cherish the wonderful day we had together as a family and how happy my dad was that day.
Related: Sharing stories about hard things can change lives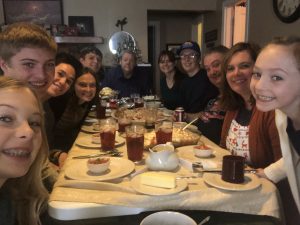 The other fun tradition that has come along takes place the night before – Thanksgiving pie cooking. We do this every year because I take pie to the in-laws too. This started when my oldest daughter wanted to learn how to cook. For the longest time it was just the two of us and every year we'd try a new recipe. Some were delicious, others, not so much.
Now all the ladies, my three daughters and daughter-in-law, join in the fun.  Many hands make light work, right? Well, maybe not, but in the end we learned that we love chocolate chip pie and that frozen cranberry pie is better left untouched. This year we will stick with the chocolate chip pie and try out a cranberry cheesecake. Pumpkin is always left to my mom and Mat's mom…not ready to take over that tradition just yet.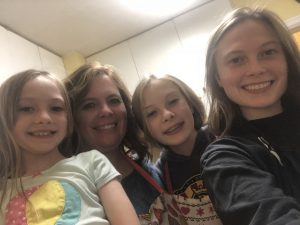 Related: What's your favorite recipe? Family interview questions that stick. 
Bucking some Thanksgiving Traditions
Rhonda's family made some changes to their traditions a few years back and I love it! Here are her thoughts about "bucking the Thanksgiving tradition trend:
"Do you love or hate huge Thanksgiving reunions? I mean the kind where little cousins chase each other in circles and you end up sitting on the floor because there are not enough chairs. As the youngest of seven children, this was our norm and I actually loved the pandemonium.

My husband is also from a big family but he lands on the opposite end of the spectrum (in all things…but that's a post for another day). He may be the world's shiest introvert, and is also a big-time foodie. This means that turkey-on-a-paper-plate is not his idea of a good time.

So when we got married he had a request, 'Can we start our own Thanksgiving traditions?' I agreed, even though it involved some difficult phone calls. 'Mom, I have a new family now. It is time for us to do our own thing on Thanksgiving.' We tried to be loving about it, but also firm. So from our first year together, our Thanksgiving meal became an indulgent spread of seafood and accoutrements.

My husband makes it really special. As an artist by nature, he places a beautiful meal in front of us that features crab legs and seafood, along with turkey and traditional sides. Through the years we have cultivated some of the traditions from the families we grew up in, but Thanksgiving is all ours, baby. Especially with a blended family, I think it is important to make some traditions that are ours alone."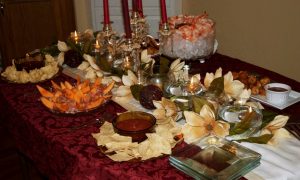 Let's not forget the eating part
Is turkey a holy sacrament at your supper, or are you like, "meh?" My love of the bird comes later, like nine o'clock that evening when I'm rebound-hungry. Then we break off big, meaty chunks and stuff it into a white roll with crisp lettuce and mayo. That's food of the gods right there. My mouth is watering just thinking about it. Somehow, though, I've always been indifferent to turkey as the main event because I am a "sides" kind of girl. Give me a heap of yams and I am a happy clam.
Related: Dinner table = perfect conversation starters for family
Giving Thanks
And let's not forget the reason why we have the holiday – giving thanks. This is big for me, but has been a tradition that was a little rough in the onset. I now have my family convinced to go around and state what we are thankful for, and oftentimes my kids get the ball rolling with both sides of the family.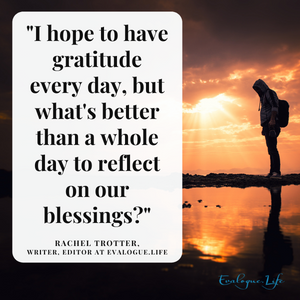 I love them for it. My life is full, sometimes I joke that it's a little too full. I hope to have gratitude every day, but what's better than a whole day to reflect on our blessings?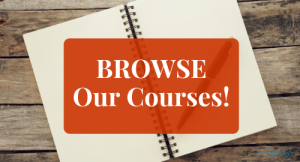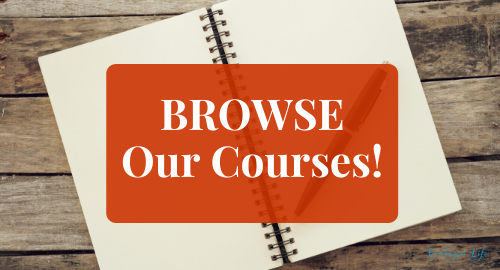 This year what are you grateful for above all else? Do you have special Thanksgiving traditions? What are you eager to ask your extended family and friends when you see them this week? Click here for some tips on getting the conversation started, reflecting on your blessings, or help sharing your favorite traditions.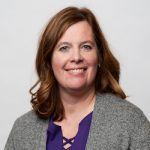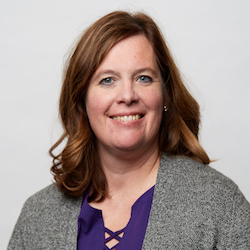 Rachel J. Trotter is a senior writer/editor at Evalogue.Life – Tell Your Story. She tells people's stories and shares hers to encourage others and especially loves family storytelling. A graduate of Weber State University, Rachel has had articles featured on LDSLiving.com and ChurchofJesusChrist.org. She and her husband, Mat, have six children and live on the East Bench in Ogden, Utah.
Do a family history interview
Sign up and we will email you a free, printable download of our mini-course to conduct a great oral history interview. You will be done in a week or less.