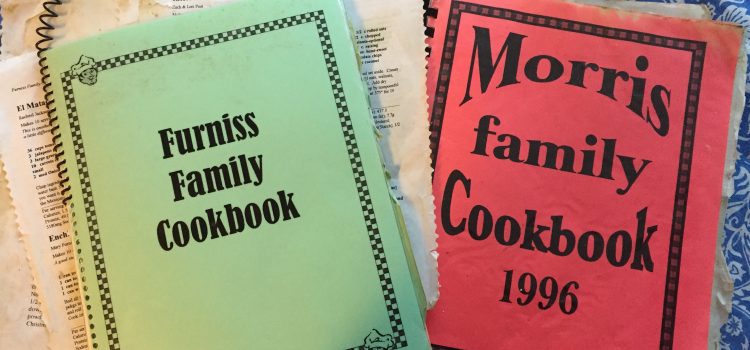 What's your favorite family recipe and why? What food takes you home? These are just some examples of family interview questions that stick.
Rocky Road fudge. When Steve Rockwood, CEO of FamilySearch thinks of this treat, he can almost taste home. When he was in a faraway land on his LDS Mission a few decades ago, he dreamed of the stuff, especially at Christmas. That's why when his mother sent it to him with love, but it didn't arrive until two months after Christmas, he picked the mold off and ate it anyway – best rocky road fudge he ever ate. The recipe was a family favorite, passed down from his grandma to his mother. Now it is a family favorite in his own family.
Related: What to ask your parents or grandparents
What are your food traditions?
What's your rocky road fudge? What is your family recipe that is home in your mouth? That morsel that the second you eat it, all the feelings of love, deliciousness and family tradition flash into your mind like a warm blanket on a winter's night? When Rockwood told this story at RootsTech last February in his keynote address, several recipes popped into my head.
Rockwood gave us the chance to share with our neighbor , a fellow journalist whom I had never met. We swapped favorites without hesitation. I immediately talked about olikooken, a dutch donut recipe brought to the Americas by great-grandmother's family from Holland. I described the smell and the feelings around the time of year that we make it – Christmas.
My partner talked about a chicken salad her grandma had made. Before we knew it, we were talking about our grandmas and how much we loved and missed them. Even though we didn't know each other before Rockwood's speech began, we now have this connection from family recipes. So imagine the connection you could feel with family you already know or only know a little using family recipes.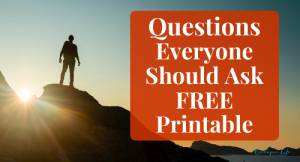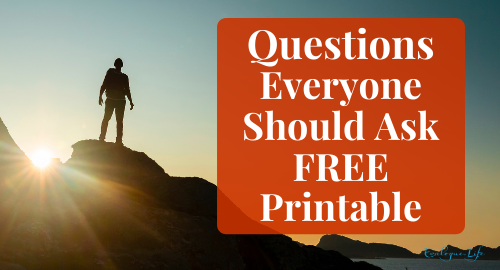 FamilySearch CEO Shares the Secret Recipe to Family Interview Questions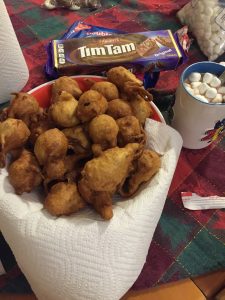 After Rockwood's moving address about food stories we sat down with him and talked more about the theme and the importance of getting specifics in stories. He let us in on a little secret: The reason the conference theme was food is that it elicits specific memories, thoughts and questions.
What do food and recipes have to do with family history? So much! For me, when I think of food and recipes my mind goes immediately to cooking with both my grandmothers and my own mother – happy times of doing what we love and then eating it! Crispy fried chicken or chicken fried streak from my Grandma Jackson or LBJ cake, meatballs and gravy . Balarney Stones with my Grandma Furniss. My mom, an inventive cook in her own right, made all of these recipes and I have always been eager to help and to watch.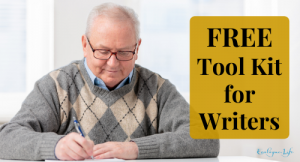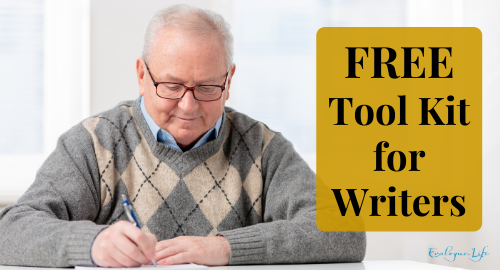 Ask specific questions to get the best stories
The key isn't necessarily food, but rather just ask specific questions about just about anything. Rockwood suggested that if you just ask someone, "What's up?" You are going to get a general answer. But if you ask someone something specific like, "What has been your favorite part of the day?" then you're going to get a specific answer.
I learned this when parenting teenagers. When they hopped in the car after school if I ask, "How was your day?" I didn't get much. But if I asked, "Who did you eat lunch with today?" I got a little more substance.
Last year FamilySearch focused on getting people to ask family interview questions with their #52 project. It has intrigued me and made me think. I will admit, I haven't written down the answers every week, but I have for some and it has been enlightening for me.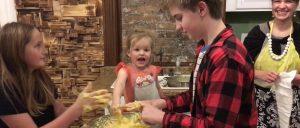 Related: Is Family Storytelling and Family History for Kids? Yes!
The FamilySearch Recipe Challenge elicits stories
After Rockwood's address at RootsTech, everyone was challenged to get a family recipe and post it to FamilySearch or at least write it down or do something with it. My colleague and founder of our business, took it one step beyond. She took a family recipe and mended some old wounds with it by inviting her brother over for dinner to cook up some dumplings. The experience was something special for sure. And because of it, a new tradition was added. The dumplings will be forever called "ducklings" because that's what her darling 3-year-old renamed them.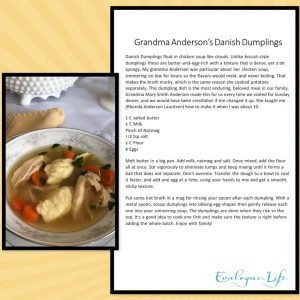 Cooking brings family together
For me, cooking is such a part of my family on every level. Because of the example of my grandmothers and mother, I rarely make a meal by myself. I gather around whatever kids are in the house and we work together. We often pump up some music (I try to educate my children on the wonderful nuances of everything eighties) as we cook. I have to say it is one of the little things I enjoy most and really brings me some of my greatest joys. I am deeply grateful that my extended family had the foresight to put a couple of family cookbooks together over the years because that is where a bulk of our cooking repertoire comes from and it shows. When Rockwood talked about family recipes, my mind immediately went to my tattered and torn Furniss and Morris Family cookbooks.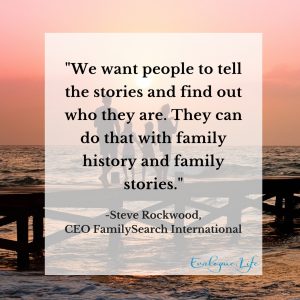 Related: The power of remembering ancestors
Cookbooks as heirlooms
And might I suggest, if your family doesn't have one, make one! It is the perfect kind of family history and it also doubles to create something delicious. One of the things I love are the descriptions some of my witty family members make about the recipes. It helps me (and my kids) get to know them. More than once I have caught my children laughing as they read the recipes and it delights me. My Aunt Randy was a fabulous cook and passed away in a car crash when she was much too young. Her recipes are full of her witty sense of humor and now my kids know her because of it.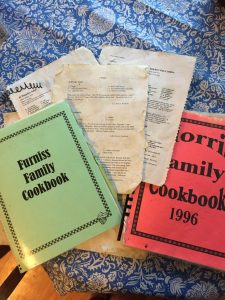 And if you don't have a family cookbook, there are plenty of delightful and family-friendly cookbooks out there. I love to sit and read cookbooks with my kids and mark the pages of recipes we will make together. Our Best Bites by Sara Wells and Kate Jones is one of our family favorites along with the Six Sisters series. I love these recipe books because they are conversational and often tell me why they love the recipe. I get a little of their story, which gives it more meaning for me. Our Best Bites meatball soup and Mexican-style shredded pork have become Trotter family staples in our home.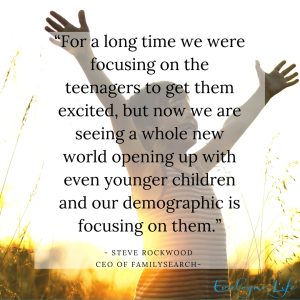 My Aunt Connee is working on a project to frame some of her mother's most delicious recipes with the recipes written in her mother's hand and give them to each of her children. She remembers cooking alongside her mom and even watching her pen the recipes – in beautiful handwriting no less.
So now that I have shared a few recipes, cooking and food ideas – what have you got? Have you started looking for old recipes?
Here are a few family interview questions to get your creative juices flowing:
What is your favorite family recipe and why?
Is it part of a holiday tradition?
Whose recipe is it?
Did you make it with this person?
What did it smell like?
What does it taste like?
How long has it been in your family?
What's the best part about the recipe? Making it? Eating it? Both? Why?
When is the last time you ate it?
Did the person hand-write the recipe? Where is the recipe now?
Asking about food is only the beginning
What I loved about my chat with Rockwood was how he suggested that asking questions about food is only the beginning – there are countless family interview questions that can elicit family memories. And for Rockwood and the team at FamilySearch – that's how they have turned on millions to finding their ancestors – through the stories!
Rockwood said that for so many years RootsTech attracted those interested in the nuts and bolts of family history – very important of course – but they knew there was more, so much more. So the idea of story came about and RootsTech literally blew up. People love family stories. Rockwood suggested that people ask those specific questions – about music, sports, heritage, vacations and see where things go. "You start small with those specific questions and before you know it, you have a whole novel. But it started with one question," he said. "And a question that untaps the heart," he added.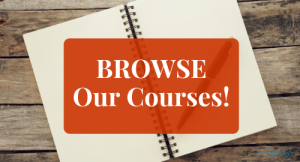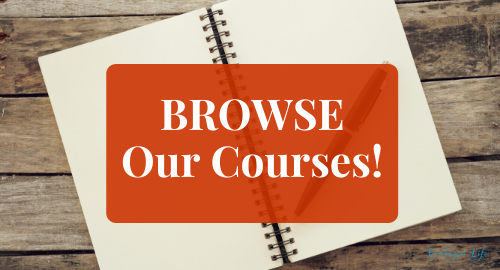 Hungry to Write
What will unzip your heart or the heart of a family member? Please write down your recipes – tell your stories. Submit them to FamilySearch or just share them with your family via email, social media, or however you like to share. Create a delicious memory today. We would love to hear about it too if you would like to share.
I hope this article has inspired you to get creative in asking more specific questions. You might also like to read our all-time favorite family interview questions. Scroll down to get our free printable.
If you would like to learn how to do a great oral history interview, click here for our free interviewing tutorial.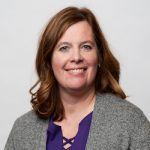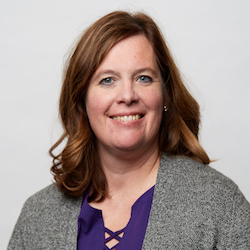 Rachel J. Trotter is a senior writer/editor at Evalogue.Life – Tell Your Story. She tells people's stories and shares hers to encourage others and especially loves family storytelling. A graduate of Weber State University, Rachel has had articles featured on LDSLiving.com and Mormon.org. She and her husband, Mat, have six children and live on the East Bench in Ogden, Utah.
Questions Everyone Should Ask
Don't have regrets. Preserve a life story now with our all-time best questions. Interview a loved one or prompt your own personal history. Do it now, and it will be enough.