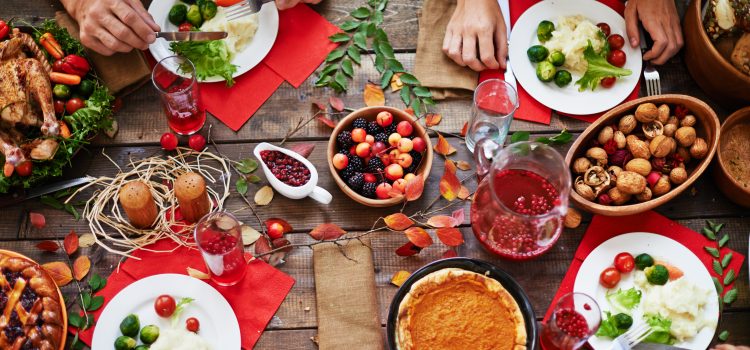 This week we will gather with our families and friends to feast on food, and reflect on our greatest blessings. Thanksgiving stories are a natural part of this day. Spontaneously telling and preserving stories can add even more meaning to our holiday celebrations. So, instead of talking about the current political climate, which is sure to draw ire on any side, we have a few ideas to bring your family and friends closer together this holiday. Also, because this marks the beginning of a season that may bring family together, this would be a great time to more intentionally gather family stories. It doesn't have to be complicated; it can start with simple conversation. Just can throw your phone on the table and record the conversation with a recording app or have someone act as the scribe, jotting down a few memorable thoughts, words or stories. You might want to plan ahead by purchasing a digital recorder to easily capture the audio. Maybe you want to step up your game and add a microphone for clear sound. Or, if any of this seems like too much, just start a conversation and enjoy the moment.
Related article: round-up of voice recording apps
A few ideas to get you started sharing and preserving Thanksgiving stories:
Here are some questions to evoke memories and stories:
What are some of your favorite Thanksgiving traditions and why?
What are some of the different places you have spent Thanksgiving?
What do you like to eat the best at Thanksgiving and why?
What are you most thankful for this year?
What has changed the most in your life in the last year? Last 5 years? Last 10 years?
Stories don't have to be all about Thanksgiving. Try these questions:
Go around the room and ask: How did you meet your significant other?
How did you feel when you met them? Was it love at first sight or did it take a while?
What made it special?
Why did you go for the second date?
What was your most disastrous date?
Where has been your favorite place to live and why?
Your least favorite place you've lived and why?
What is your favorite song and why?
When is the last time you listened to it and where were you, who were you with?
What about your favorite movie, favorite book? These questions may seem a bit lame and regular, but often we understand a person better when we know what moves them and what they love and why the love it.
What is your chosen profession and why did you choose it?
What do you love best about it?
What do you hate most about it?
If you could do any job at all, what would it be?
These are just basic questions and conversation starters to help you tell better Thanksgiving stories. If the group is warm to it, it is always fun to get some anecdotes to accompany the answers. If not, tell them you can expand at Christmas, or better yet, you can all set a goal to go home and write it down and email it to each other or share it later.
3 easy ideas to get the most from your time together: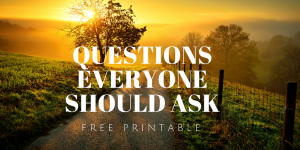 Get our favorite interview questions (free). Email them to family members in in advance, or print and place around the room to get the conversation going. Here is a link to get that free printable.
Prepare to record the best stories. If you have a phone app or Digital recorder handy, you can easily turn it on if someone starts telling a poignant story. Magic just might happen, and you'll be glad you thought in advance to download an app or buy a recorder. So, get one right this minute, okay?!! Here is a link to our article on some free phone recorder apps. Here is a link to a review of our favorite digital recorder.
Give a meaningful gift this year – an oral history interview. You can conduct it yourself as a wonderful gift of your time. Click here to get our free interviewing tutorial. It's a mini course that will help you feel confident. (And of course, we also offer this professional service and have gift certificates and holiday specials available. We would be honored to help you. Click here for our services, rates and offers.)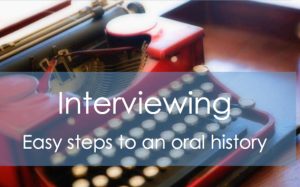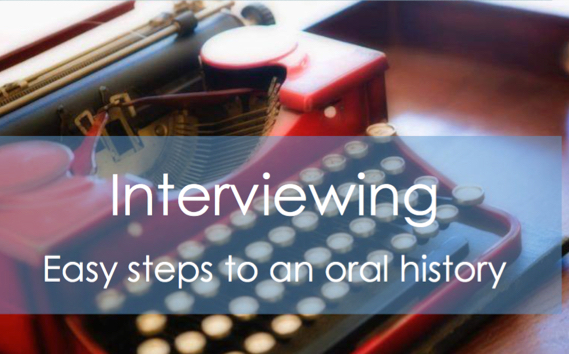 Remember to express gratitude
Another great Thanksgiving tradition is to just express gratitude – I often try to write a few things down, even something as simple as a Facebook or Instagram post or even a tweet. Or, if your family is up for it, we love to go around the table and share something we are most grateful for. My kids usually get really into it and we end up sharing for several rounds. Some years it has become touching and emotional, as Grandma or Grandpa reflected on life and the fullness of it. Also touching are the sweet expressions of thanks that come from some of the littlest children in the room. I feel like Thanksgiving isn't quite right without those moments, either private or public. One year, my oldest son, who was in second grade at the time, made a Native American clay pot where he had written random questions. Some included questions and facts about the First Thanksgiving and others had some personal questions like the ones above about Thanksgiving. Others were general personal questions. It was fun to see what each question held and it was random, so no one knew what was coming. We have done the "question in the pot" tradition a few times – I'm feeling like we will revive it this year!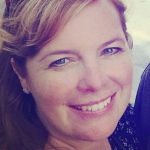 Rachel J. Trotter is a senior writer/editor at Evalogue.Life. She tells people's stories and shares hers to encourage others. She loves family storytelling. A graduate of Weber State University, she has had articles featured on LDSLiving.com and Mormon.org. She and her husband Mat have six children and live on the East Bench in Ogden, Utah.
Do a family history interview
Sign up and we will email you a free, printable download of our mini-course to conduct a great oral history interview. You will be done in a week or less.