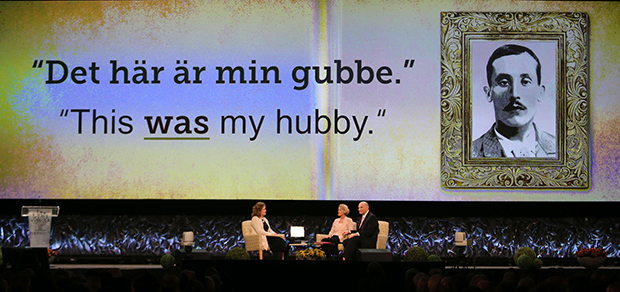 It's not unheard of to think of family history or family stories and have a spiritual feeling, some of those feelings can run deep. The organizers of RootsTech know and understand this and dedicate a part of the conference to talks of a spiritual nature on Saturday afternoon when it offers a Family Discovery Day. The talks and presentations stem from leaders of The Church of Jesus Christ of Latter-Day Saints, but have a spiritual nature that can be understood by all faiths.
This article is a re-cap of some of those messages from RootsTech 2016. Hopefully it can will provide a spiritual lift.
The first message was given by Dale Renlund, his wife Ruth and his daughter Ashley. Elder Renlund is a member of the Quorum of Twelve Apostles in the LDS Church. Renlund took the audience on a family history of journey of sorts, talking about his grandparents,  Lena Sofia and Leander and their conversion story. They lived  in Larsmo, a small island off the coast of Sweden. Their conversion was swift. They were baptized only one day after they met the missionaries. Leander died when their family was still young and it was difficult for Sofia. She worked hard to keep her family (of 10 children) intact.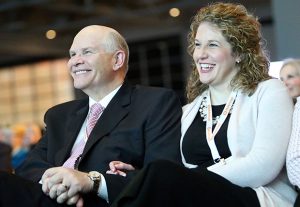 Elder Renlund didn't meet her until 1963 when he was only 11. "I had just turned 11 and she was 87. She was stooped from a lifetime of hard labor. She was so bowed over that when she stood from her chair, her height did not change. The skin of her face and hands was weather-beaten, as tough and textured as worn leather. She stood as best she could and pointed to a photo of Leander on the wall and said to me, in Swedish, 'Det här är min gubbe'—this is my hubby." At first, Elder Renlund thought she spoke out of turn, since her husband had been dead for so many years, but she in fact, was speaking in terms of an eternal nature. He didn't realize that until he became an adult and understood things of a more spiritual nature. "I believe there are so many messages the Lord has given to us about working with our family history, and throughout my life I have been able to learn and connect to the example of my family," he said.
His daughter, Ashley, spoke of some of the traits she inherited from her aunt. The two are both bright and intelligent scientists. The both spoke of learning and knowing family traits and how that can give strength in life and how that knowledge can transfer over to things of an eternal nature, too.
Elder Renlund encouraged the audience to turn their hearts to family history work in whatever capacity they could handle at that time in their life. "I promise you protection for you and your family when you accept the challenge to do family history work," Elder Renlund said. He noted that blessings will "begin to flow" and that people would find extra protection in their lives along with the power to change, learn and repent of misdeeds in their lives.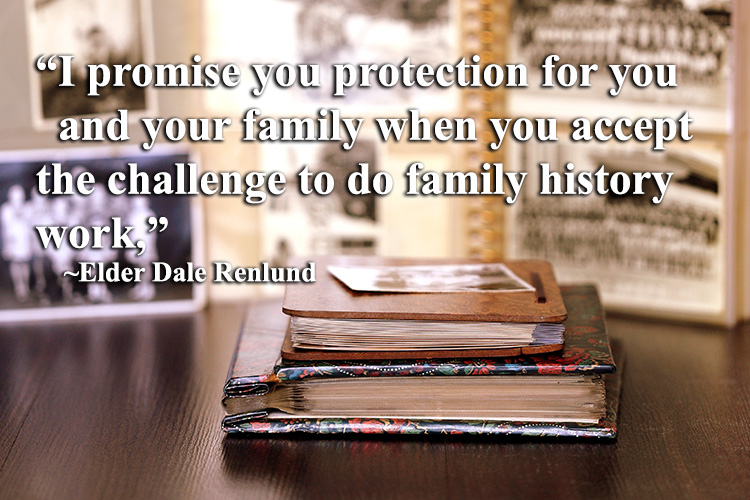 Sherrie Dew, former counselor in General Relief Society Presidency of the LDS Church and current executive and Deseret Book and well-known author, said that she has found when she is dedicated to finding family stories or doing family history work there are people who show up to help in different ways.
Wendy Nelson, wife of LDS General Authority Russell Nelson, spoke with Sherrie Dew. She encouraged those who have already caught the bug to do family history try to help others to understand what they know. "It's easier to motivate someone to do something difficult than it is something easy," she said with a laugh, then adding, "It's true."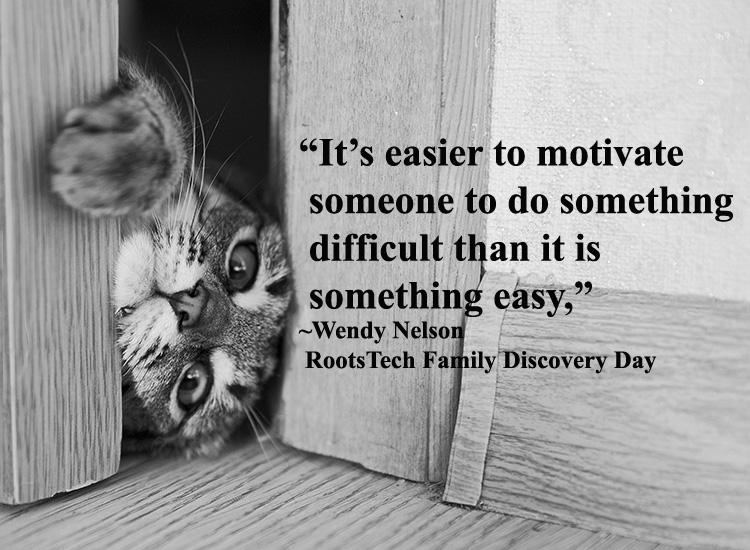 "This work is all about people. The older I get, the more I realize the eternal nature of our lives," Sherrie said.
All the speakers encouraged attendees to set some family history goals – no matter where they are in knowledge, but to just start! Family Discovery Day is free for families and will be held Saturday February 11. Tickets are still available for this year's event. For more information visit the website. 
By Rachel J. Trotter