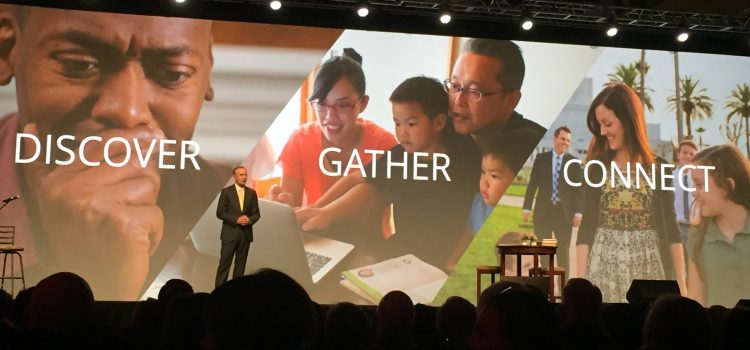 As humans, we are hard-wired for story and the kind of stories we love best are about people we know and love. As I attended RootsTech 2018 this past week I was filled with inspiration, hope and longing. Inspiration to tell people's stories and my own with more heart. Hope for a bright future that will include the younger generation and encouragement to get to work. And longing for more time to get to work! Speakers like Brandon Stanton of Humans of New York fame, Steve Rockwood, CEO of FamilySearch International, gold medalist Scott Hamilton, beautiful Mexican songstress Natalia LaFourcade, world-renowned genealogist Henry Louis Gates of Finding Your Roots,  plus many more, gave me new ideas and some insights that are too great not to share.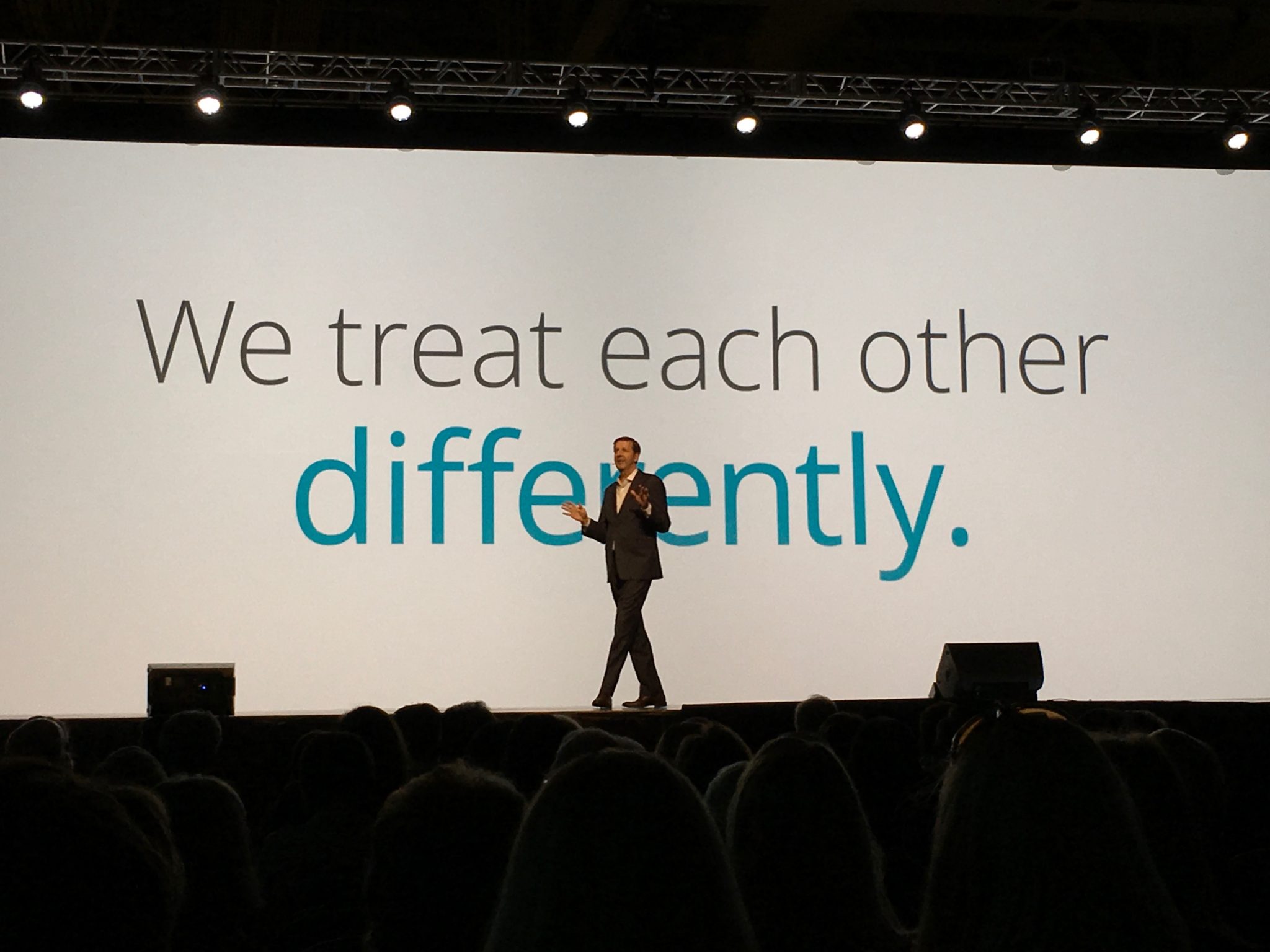 There are five key takeaways I got from RootsTech 2018 that will help all of us to get work on our own stories – family, business or personal:
Remembering is key.
Writing about the hard stuff is vital.
Discover-gather-connect. These key actions will make your stories and your life complete.
Youth and family stories go hand in hand.
Family stories will connect DNA and dates.
1. Remembering is key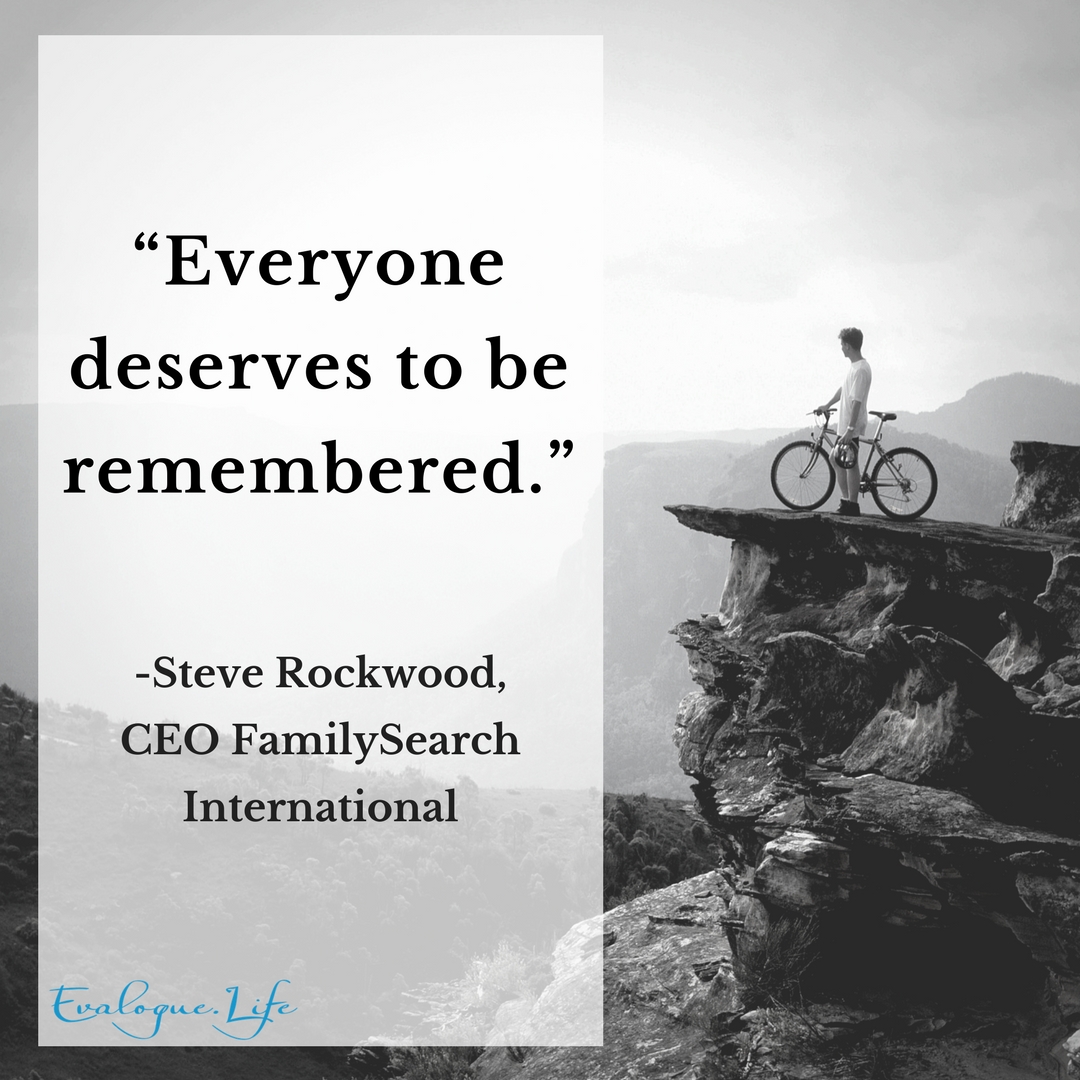 This point really stuck out to me throughout the conference, but most significantly on Saturday. As Natalia Lafourcade sang, Remember Me to us and told some of her family stories I couldn't help but think of my own family stories and the value of remembering. We all know the old adage, "Those who do not remember history are doomed to repeat it." I believe this is true in family history, too. So how do we remember? Lafourcade shared how music helps us remember. Mexican culture has passed generational stories down through folk songs that are like time capsules, where values and the details of life were written into  words and melodies centuries ago.
Then there are family stories (my favorite!) These can be told and recorded orally, through video or even captured in a book. Dallin H. Oaks, President of the LDS Church's quorum of 12 apostles had a stack of books – some small, others long, about people in his family history. He sits with his grandchildren and reads those books just like a storybook to them. Powerful and touching for sure. A quote I heard over and over again this week is, "Everyone deserves to be remembered." Truer words were never spoken. Remembering through a photograph, a short story, a song are all significant ways to capture a memory. Those memories make us who we are. As my writing partner and I had the opportunity to present at RootsTech about video storytelling we were both able to share some great remembrances of our family – my partner's father, my grandparents and aunt and uncle. We told some of their story through video and every time I would speak of them I could feel them near. As much I loved remembering them, I suspect they loved being remembered.
2. Writing about the hard stuff is vital
Oh boy. One of my favorite subjects, and one of my favorite oral history questions is this: When is a time you didn't think you would make it? We all have experienced hard stuff, but wouldn't we give anything to spare our children, grandchildren and the people we love from having to experience it? How do we help? We tell them about the hard stuff and we even write it down! We tell them about challenges of ours and our ancestors so they know they can get through it when it hits (because it always does) and so they know how to avoid some of the pitfalls when faced with trials. Brandon Stanton, who created Humans of New York, addressed this. His idea for encouraging people to share their struggles was simple: "Just ask." He noted that people are often carrying around their challenges, keeping it to themselves because their friends or family don't want to make them feel uncomfortable. However, people need to share it so they don't have to carry it around. Once people pour out their souls to Stanton, he writes it down and the rest of the world learns from it. We know other people struggle but they still get out of bed every day and try to make a difference in the world. Thanks, Brandon Stanton for making a difference in our world and then for sharing it with us at RootsTech. It was powerful.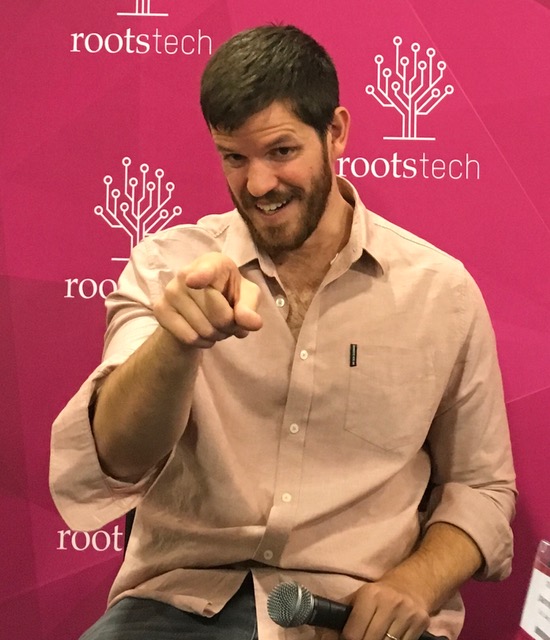 Scott Hamilton also touched on this. To say he has had difficult challenges would be an understatement. He joked about the fact that he has a hobby of collecting rare and deadly diseases. Instead of wallowing in his own self pity, he just got up, put a smile on his face and makes a difference in the world. He even wrote a book about how to do that. In an interview following his keynote address, I asked him why he decided to write about the hard stuff and why he is so open to talking about it. "Well, I'm here," he said with confidence." Most any struggle is only for a season," Hamilton explained. He shares his trials so openly because he has used his faith to overcome and wants other people to do the same. "I always just keep telling myself, 'This too shall pass, this too shall pass,'" Hamilton said. He inspired me not only to write about the difficult moments in my life, but to have faith and confidence that it's only a moment of my life.
3. Discover-Gather-Connect. This action will make your story and your life complete.
The idea of discovering, gathering and connecting was huge for me this past week. Steve Rockwood, CEO of FamilySearch International, opened RootsTech 2018 by sharing this idea. Discovering our family stories is key to making our own story complete. Once we have made the initial discovery, it's important to gather as much information as we can and then the final puzzle piece is to connect our family and the world with these discoveries. I love the simplicity of the concept, but can sense the power it can create. A big takeaway for me is that the process is simple: start telling your stories, start doing your family history work one by one. "When we feel the spirit of discovering we want to keep doing it," Rockwood said. He is so right! Rockwood told us if we take the time to focus on "the one" our discoveries will have more meaning. I think one of the biggest moments for me was when Rockwood said, "When we connect and belong to each other we treat each other differently."
This rang true every morning at RootsTech as emcee Jason Hewlett would have us pull out our phones and check the super cool FamilySearch app where we could find our relatives that were at RootsTech. Some days I had upwards of 300 or more in that room. I discovered some second, third, fourth cousins that I never knew. We corresponded and the warmth I felt behind their messages and our plans to meet truly made my day. I had this love for people I didn't even know because we shared common ancestors and were all working to find their stories.
4. Youth and family stories go hand in hand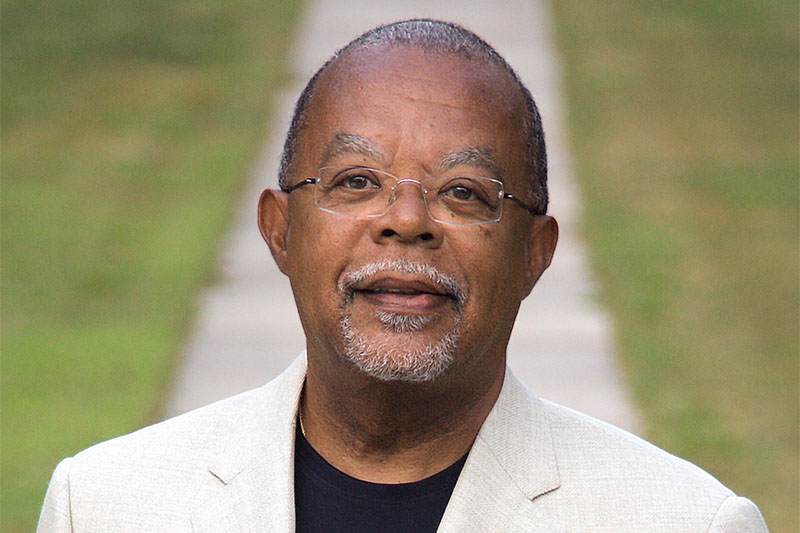 This is a truth I've always known, but it was validating  to hear so many other experts share this point too. One thing Rockwood said is that finding family stories is life-changing for youth and if we teach them what stories and ancestors they have in common, our world would be a different place. If we can start changing that mindset with our youth there could be more peace politically, with social issues and even on the sports scene. In Henry Louis Gates Junior's keynote address, he talked about the importance of involving youth in family history. His own story speaks of wanting to know who we are in your youth. As a boy, he read his great-grandmother's obituary that called her an "estimable woman" and clung to its words. He then tried to become the same kind of person. That is magic, folks. If we can get our youth to mirror the good qualities of our ancestors we've won half the battle. Gates has started a pilot program for youth to understand their roots and their DNA, and how we connect to each other. I hope this really takes off. I know my own children have had projects where they shared family stories. Those moments of teaching about their family history are more than special, they are tender and spiritual. Plus, youth of today are impatient. They want things now and immediately. Rockwood maintains that youth want to discover and children as young as three can be engaged in family storytelling. And because of the impatience, they will do it now.  In addition, by bringing youth into the family storytelling mix, it spurs older generations to do something with their stories. "It's amazing what a person will do in the name of a granddaughter or grandson," Rockwood said with a huge grin. And yes, I see that in my own life.
5. Family stories connect DNA and dates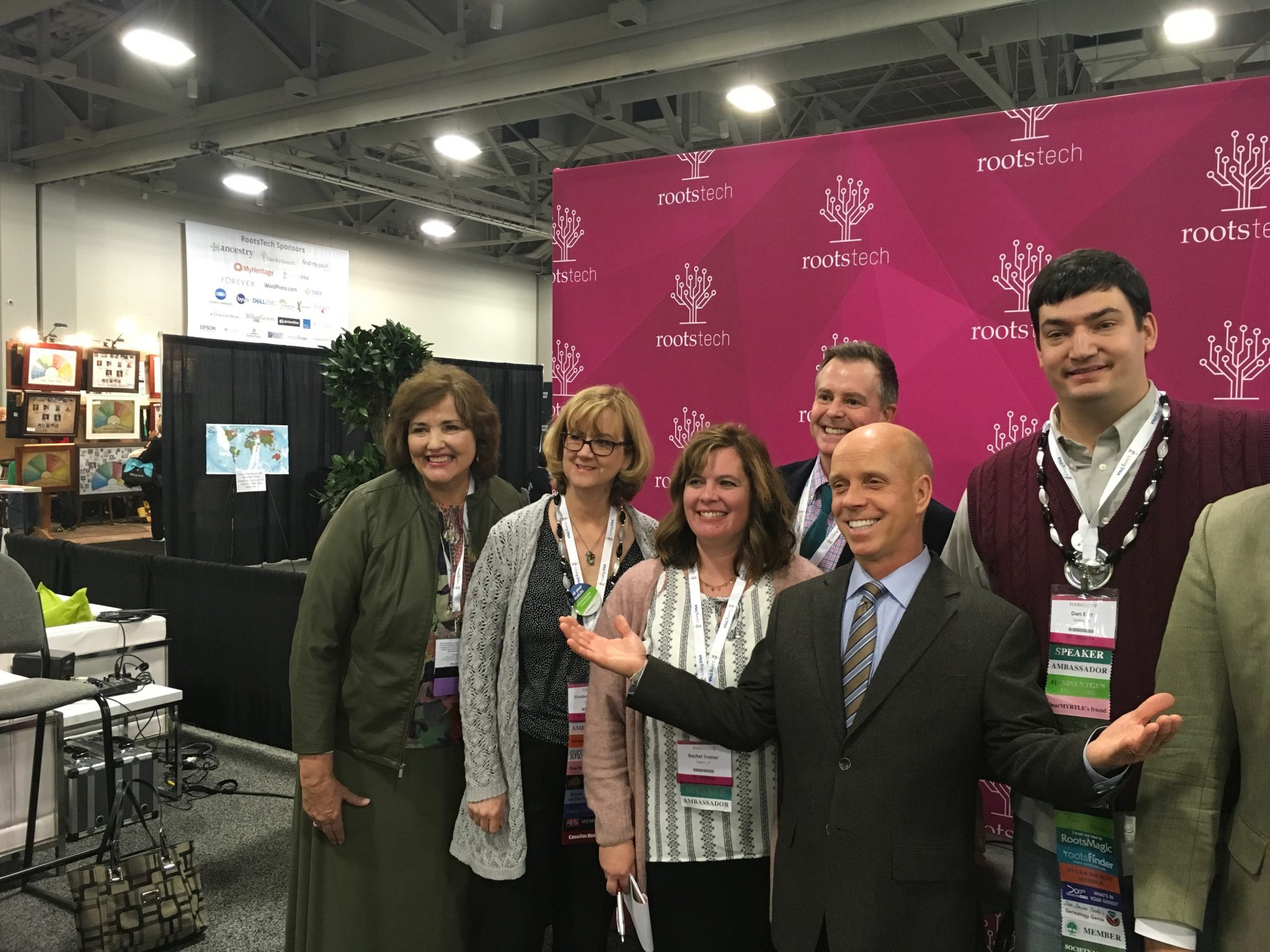 I loved the moment at RootsTech when five of the big genealogy/DNA companies shared the stage at RootsTech. It showed a spirit of collaboration I don't know if I've seen before. I hope that stays alive. One of the great things that came from my interviews with those companies is that they are discovering the relationship between stories, dates and DNA. My Heritage, Ancestry, and Find my Past all now have story-type sections on their website where people have shared what they have found when doing their DNA and finding their families. There were not many dry eyes when My Heritage showed a video clip of two sisters finding each other in the twilight years of their lives. Anna Swayne, Marketing Director at Ancestry, said story is at the root of their business. They seek stories organically from posts on social media and the ask for them on their website. These experiences are sweet and rewarding and help people to dig deeper to find their own connections and stories. With new technology happening every single day, it is easier for people to track their roots back sometimes centuries to find those stories. They go to their homeland countries, walk where their ancestors walked, ate what they ate, and saw what they saw. Those connections and story discoveries make for an enhanced and invigorating life.
Every year I attend RootsTech I always think the next year can't beat the year before, and then it does. I learn more about myself and others. This year I learned much from being a RootsTech Ambassador as I had the chance to get to know my colleagues throughout the year and get ready to share and collaborate. I also learned much from doing my first presentation at RootsTech. I learned the crowd was genuine and wanted to hear what I had to say and I wanted to share all I knew. This week in my own family we played a new family history game where parents ask their children questions about themselves. We played until late into the night. We then pulled out old scrapbooks and poured over them with our children. Plus, my biggest reward this week after my 6-year-old attended Family Discovery Day: Each day she has set me down, picked an age and asked me to tell her all about what my life was like at that age. Golden moments thanks to ideas from RootsTech, planted in a child's mind. I have seen how this work of family history and storytelling touches lives and I owe a big thank you to RootsTech for bringing that home to me each and every year.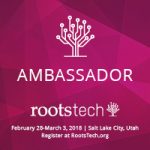 Here are articles related to RootsTech 2017:
 Here are articles related to RootsTech 2016: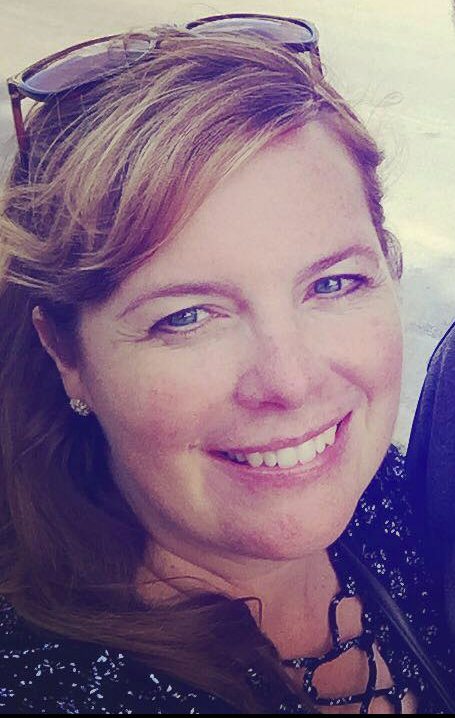 Rachel J. Trotter is a senior writer/editor at Evalogue.Life – Tell Your Story. She tells people's stories and shares hers to encourage others. She loves family storytelling. A graduate of Weber State University, she has had articles featured on LDSLiving.com and Mormon.org. She and her husband Mat have six children and live on the East Bench in Ogden, Utah.
Subscribe!
Get our weekly email with tips to tell your story and the Sunday Edition. (Free, of course)