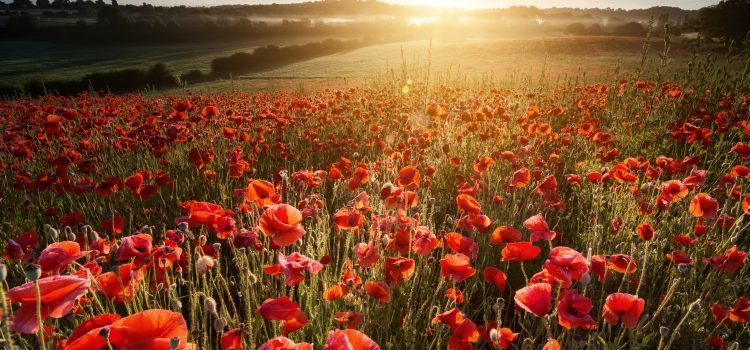 Pausing to reflect on the sacrifice that others have made touched my heart on an ordinary autumn morning. Why do we celebrate Veteran Day? Because every uneventful day is a gift.
Why do we celebrate Veteran Day on November 11?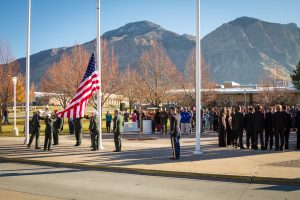 Veteran Day last year was the kind of bonus autumn day that makes you want to play hooky: clear blue skies, crunchy leaves, and crisp, invigorating air. By all accounts, it was an ordinary morning, on at the quiet Ogden-Weber Tech College where we gathered for a flag raising ceremony. We heard the Ogden High Chamber Choir sing and our college president spoke while we stood with hands over hearts as the junior ROTC raised colors. I've attended this ceremony nearly a dozen times now, and it's pretty much the same each year.
The college president told us that the flag would be raised at the eleventh hour of the eleventh day of the eleventh month. This was the time when an armistice, or temporary cessation of hostilities, between the Allied nations and Germany went into effect in 1918. My paternal grandfather was serving our country in Europe on that moment. The signatures on the Treaty of Versailles ensured that he would not be killed in combat, and I would eventually be born. In that spirit, here is a video about his grandfather's World War I Service.
So as I stood there at the flag raising on a lovely November morning, predictability of the sheer ordinariness of the whole event felt like the point. It reminded me how I once read that "every uneventful day is a gift." (Cutting for Stone by Abraham Verghese). It occurred to me that our veterans sacrifice their uneventful days to buy them for me. It smacked me in the face that, as the saying goes, freedom isn't free. Someone bought this. Every man and woman in uniform and their families purchased my ordinary days with ones they gave up. I get a day, they gave one.
Freedom feels especially personal to us after our friend Brent Taylor, the Mayor of North Ogden, Utah was just killed in Afghanistan. Evalogue.Life writer Rachel Trotter had an especially warm relationship with Brent as she covered politics in North Ogden. The two formed a friendship centered on Taylor's impeccable integrity and generous desire to serve. He leaves behind seven young children, and our hearts are breaking for his family. Not long before, he had urged Americans to vote, all of this being a tragic reminder that freedom isn't free.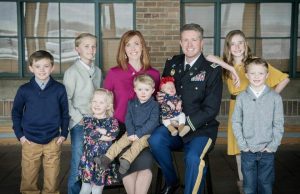 Why do we celebrate Veteran day? We honor sacrifice.
Anyone who has served or has been a family member knows exactly how much personal freedom our active duty members sacrifice. There are so many simple aspects of daily life that we civilians take for granted, whims that members of our Armed Services forego. For those deployed, the price is much higher. For every bedtime story or playground afternoon I enjoy, a father or mother in uniform is missing a day they'll never get again. When I left for work that morning, my husband and three-year-old were making handprint Thanksgiving turkeys with construction paper and Elmer's glue. Twenty years ago, my husband was on an aircraft carrier in the gulf, and he missed these moments with his older daughters. He knows the value of this time.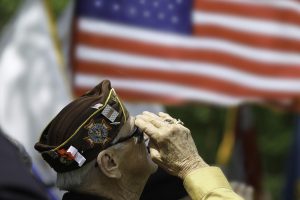 In a recent interview I did, the subject said he had been planning a fun activity with a friend but life got busy and he thought, "We'll do it another time. That is my one regret." His dear friend passed away from an unexpected illness two weeks later at age 46.  It was a poignant reminder to appreciate our days.
I have two nieces whose husbands missed the births of children. Every solider or sailor on deployment is gone for anniversaries, holidays, and bedtime kisses. They learn to function in crisis, and must find a way to shut out the scenes they sometimes witness. They also become accustomed to boredom: long hours of waiting and busywork, just in case they're needed. It is a life of extremes.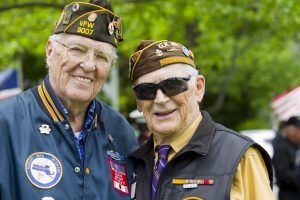 For every day I sweat the small stuff, there is a veteran who suffers in civilian life. Many veterans purchased my personal safety and utter unawareness of danger with PTSD that makes them hyper-aware, unable to turn off triggers. For every day I enjoy, there's a mother or father who will never come home to their child. Ever.
So how can I possibly say thank you for picking up the tab on my freedom? Well, coming together on a bluebird day to raise a flag may be a small way. It's a gesture, tiny as it is. Saying the words, "thank you" is a good start, which I guess is why I'm writing this. And perhaps I can go beyond. I'll consider it a bonus if I ever get to hire a veteran. I can let them know I value the experience they bring. I can remember to keep them in my prayers, because I do believe that this energy matters. I think in the coming year, I'll look for more ways to serve, even if it's only one veteran. Perhaps I can be more committed to helping my daughter learn the lessons of history so her generation remembers.
And perhaps, our veterans would want to know that I am profoundly grateful for them on a lovely, uneventful day.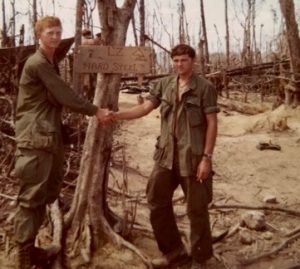 If you are still wondering why we do celebrate Veteran Day, I urge you to hear the story of a veteran. If you know one, interview him or her while you can. One of the best ways to honor a veteran is to listen and to care. Read an example of an oral history interview we did with veteran Steve Hoellein here: A Vietnam Veteran Story of Grit and courage.
Not sure where to start? We at Evalogue.Life are professional biographers and are passionate about oral history. We prepared a free tutorial on how to conduct an interview. You can download it for free by clicking here.  Trust us, if you do it now, it will be enough. Read an example of one Utah veteran we interviewed here. We would also be honored to help with your own family's oral history and writing projects.  Click here to reach out to us.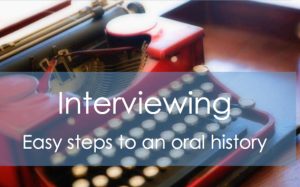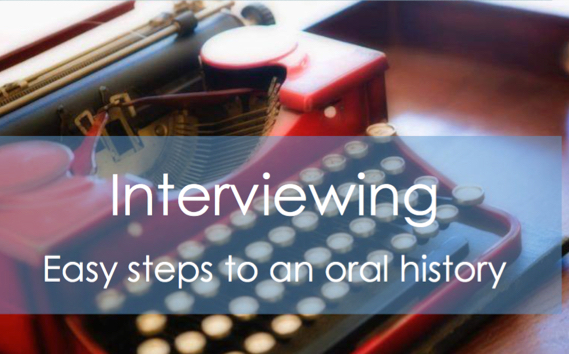 Finally, I want to get on a bit of a personal soap box. One of the best ways to honor our Veterans is to appreciate the freedom we have. When was the last time you read the Bill of Rights or the poetic, inspired words of the Declaration of Independence? Are these freedoms personal to you? For a little inspiration, read this story of 5 average Americans for whom these freedoms are.
This year, the United States commemorates the 100th anniversary of entering World War I. People across the country are finding ways to remember and honor those who fought in the war. But for people who had ancestors involved in it, perhaps the most meaningful way to commemorate the Great War is to uncover and share those ancestors' stories, and FamilySearch is a great place to start your search. Click here to read resources for researching your family members who served.
Click here to read 6 simple ideas for how anyone can honor veterans this year, including events happening in the State of Utah.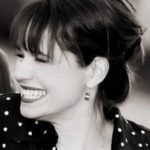 Rhonda Lauritzen is the founder and an author at Evalogue.Life – Tell Your Story. Rhonda lives to hear and write about people's lives, especially the uncanny moments. She and her weave family and business together. She especially enjoys unplugging in nature. Check out her latest book Remember When, the inspiring Norma and Jim Kier story.
We belong to the Affiliate program with Amazon and others, which means if you purchase products using links embedded in our articles we make a commission. It helps us keep writing articles like this, and we really appreciate it!
Do a family history interview
Sign up and we will email you a free, printable download of our mini-course to conduct a great oral history interview. You will be done in a week or less.