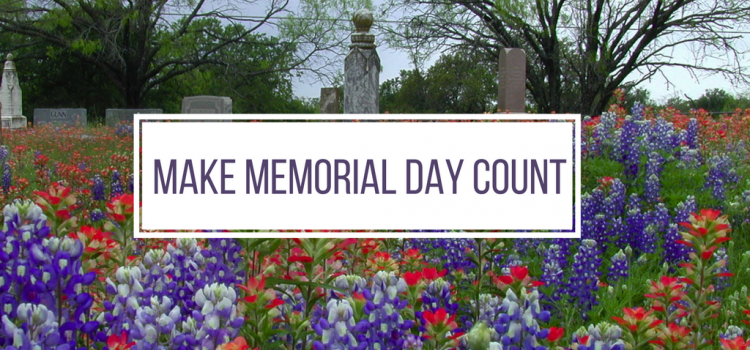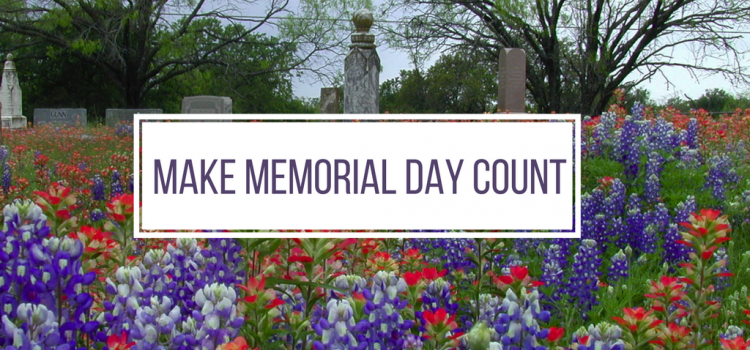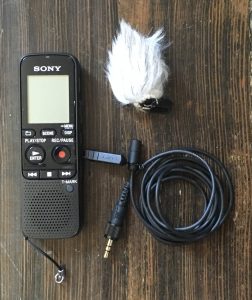 With family reunion season upon us, I challenge you to do one simple task to prepare–today, right now before you forget! Arrange a method to digitally record audio stories. You know that stories will inevitably be  shared when families get together, starting with Memorial Day and throughout the summer. How I wish I had an audio recording of my dad and grandparents telling stories at the cemetery.  I remember some family stories, but others have faded with time. I promise, if you arrange to record audio today, you will be grateful years from now. If you order a digital recorder pronto, it can be here by the weekend. You can also install an app to use whenever the need arises. Ideally do both.
How to record audio at a family reunion:
1. Buy a simple voice recorder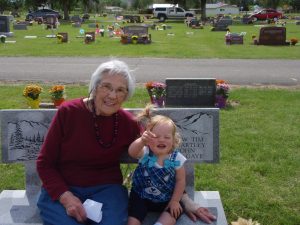 I use my Sony digital recorder most days in my family history interviewing work. Yes, you'll see that we are signed up with Amazon so if you buy one of these using the links provided, it helps us keep the lights on. But truly I'm not trying to peddle a product. It's that we have used many free apps, some paid ones, and both expensive/cheap digital recorders. The Sony ICD PX333 Digital Voice Recorder is a delight to use.  It is simple, tiny, has many hours of storage, USB connection, and gives great quality audio. If you are recording outside, consider using a lapel microphone with fuzzy windscreen to cut down on popping sounds from wind. You can also get these in office supply stores or places like Best Buy. But hey, I've made it easy for you: Click on the links below to get straight to my personal favorites. You can get both here:
2. Get a free voice recorder app
There are some great easy recording apps out there, and our writer Rachel J. Trotter wrote a great article reviewing them. (We make nothing from any of these apps, we just want to make it easy for you to record audio). 
Click here to read Rachel's review of free recorder apps. (Drawback, most phones don't have an audio input jack, so you will be unable to connect an external microphone with windscreen. this means some noise interference from wind. But…some audio is much better than none!):
3. Spring for a better voice recording app
For just a few dollars, upgrade to a paid voice recording app. (Again, there's nothing in it for us here other than good Karma. Install and enjoy!) Here is Rachel's review of simple paid voice recorder apps.
4. Get our family history interview printable
Not sure where to begin? Get our free family history interview tutorial including questions to ask in a  printable format. Click here or on the photo below for the interview tutorial printable. http://evalogue.life/mini-course/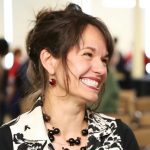 Rhonda Lauritzen is the founder and an author at Evalogue.Life – Tell Your Story. Rhonda lives to hear and write about people's lives, especially the uncanny moments. She and her husband Milan restored an 1890 Victorian in Ogden, Utah and work together in it, weaving family and business together. She especially enjoys unplugging in nature. Check out her latest book Remember When, the inspiring Norma and Jim Kier story.
Do a family history interview
Sign up and we will email you a free, printable download of our mini-course to conduct a great oral history interview. You will be done in a week or less.