Sunday Edition
For us, hearing and telling stories often touches on the divine. It is a profound privilege to hear people's moments of faith and we are uplifted as a result. In our Sunday Edition we get more personal, sharing stories from people of all faiths, along with some of our own thoughts.
Sunday Edition Archives:
http://evalogue.life/finding-the-angle/
There is something special about telling stories, especially family ones. True joy!
Click here
to read.
David A. Bednar's book, "One by One" got us thinking about times when we were the "one" and when we could reach out to others.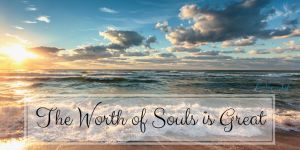 Click here to learn more.
http://evalogue.life/family-story-path-friendship/
http://evalogue.life/constitution-day/
http://evalogue.life/who-is-your-best-friend/
http://evalogue.life/family-vacations-create-great-family-stories/
http://evalogue.life/music-and-memories-science-and-spirituality/
http://evalogue.life/zion-national-park-history/
http://evalogue.life/pioneer-day-alice-ann-richards-story/
http://evalogue.life/god-real-yes/
http://evalogue.life/july-4th-whats-your-patriotism-story/
http://evalogue.life/dinner-table-perfect-conversation-starters-family/
http://evalogue.life/dad-tell-story/
http://evalogue.life/music-and-memories-science-and-spirituality/
http://evalogue.life/family-interview-questions/
http://evalogue.life/i-love-memorial-day/
http://evalogue.life/getting-it-right-what-bruce-feiler-taught-me-about-parenting/
http://evalogue.life/mom-confessed-dreaded-mothers-day/
http://evalogue.life/i-learned-how-to-love-them-dear-mother-from-you/
http://evalogue.life/guest-mr-rogers-anger-suicide-quiet/
http://evalogue.life/your-story-is-enough/
http://evalogue.life/balancing-motherhood-and-career-is-it-worth-the-wrestle/
http://evalogue.life/uncanny/
http://evalogue.life/hope-and-infertility-how-does-it-fit/
http://evalogue.life/how-does-god-show-tender-mercies-in-your-life/
http://evalogue.life/marriage-and-god-how-does-it-fit-one-couple-shares-some-insights/
http://evalogue.life/what-reno-mahe-taught-me-about-dealing-with-tragedy-and-triumph-and-commitment/
http://evalogue.life/blog/sunday-edition/vai-sikahema-feels-the-spirit-of-family-history/
http://evalogue.life/sacrifice-blessings-lds-church-leader-russell-m-nelson-and-his-wife-wendy-tell-us-why/
http://evalogue.life/five-best-discoveries-found-new-family-discovery-center/